MPLS boosts Ethernet's capability
Dec 1st, 2004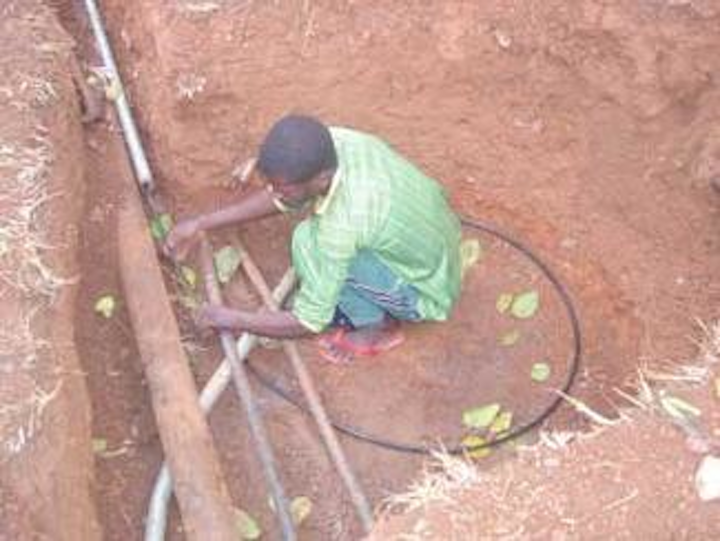 Enterprise LANs are almost exclusively based on Ethernet technology. So for carriers looking to enhance their wider-area infrastructure, it's a logical next step to extend the technology's flexibility and simplicity into their metro and national networks.
A recently approved set of International Telecommunication Union (ITU) Recommendations should help speed things along. The ITU outlined standards for extending Ethernet into the WAN, progressing it from a simple LAN connectivity method into a carrier class service delivery technology (see "Model standards," page 26).
But as Ethernet spreads its wings, service providers are expecting it to do a lot more than just ramp up bandwidth. Increasing customer demand for high-quality voice, data, and video services means that carriers must now offer service-level agreements (SLAs) and quality of service (QoS) guarantees alongside any Ethernet-based offerings.
Native Ethernet has limited scalability and reach and no mechanism for providing QoS capability. However, combining it with protocols such as MPLS can produce impressive results. MPLS resolves the QoS issues and brings resiliency, reliability, and scalability to Ethernet-based networks.
Carriers looking to go down this route need to exploit networking platforms that support both Ethernet and MPLS, such as those recently introduced by French telecommunications equipment vendor Alcatel. "Most operators have deployed or are in the process of deploying MPLS in their core networks," says Phil Tilley, vice president of marketing for Alcatel's IP division. "Now we're moving the MPLS core out towards the edge of the network."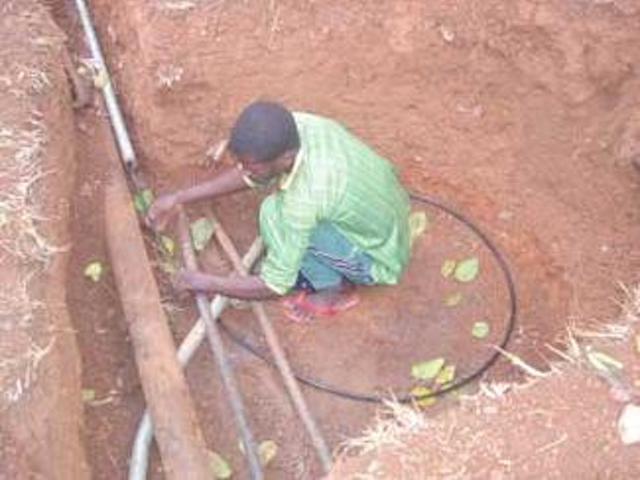 A Rwandan telecom company
with a do-it-yourself attitude has embraced PON technology for its budding optical communications network. See page 25.
When Ethernet first moved into metro-area networks, carriers simply deployed existing LAN Ethernet switches to ramp the available bandwidth. The drivers for this migration included the simplicity of connection and widely available chipsets that boasted a lower cost than traditional wide-area interfaces.
Since then, the technology has progressed in leaps and bounds, with most next generation SONET/SDH infrastructure developed with Ethernet interfaces. It's now possible to map Ethernet straight into SONET/SDH virtual containers, which extends its reach and provides the built-in protection and rerouting capabilities associated with SONET/SDH.
MPLS takes things a step further, enabling different paths to be set up through the network with different traffic engineering and QoS parameters. Originally developed to speed up IP routing by removing the need to look up IP packet headers at every node, MPLS (put simply) is a scheme for adding labels to packets, then switching traffic across a core network based on these labels.
Nowadays, this switching mechanism can be used to support multiple applications over a common core. And because MPLS is independent of Layer 2 (such as Ethernet) and Layer 3 (such as IP) protocols, it is ideal for configurations such as IP over ATM and IP over Ethernet. "All operators agree that the next generation converged network will be based on an MPLS core," says Tilley. "The logical next step is to map Ethernet Layer 2 packets onto the MPLS core infrastructure."
Alcatel's latest product releases in this segment-the 7450 Ethernet service switch (ESS) and 1662 packet-ring switch-combine Ethernet technology with MPLS, enabling service providers to deliver SLA-based Ethernet and related broadband services to business and residential customers.
The 7450 ESS maps services arriving over an Ethernet interface across the appropriate MPLS-labeled switch path. For service providers with an MPLS core, the 7450 platform sits at the edge of this core network and acts as an aggregation point for customer connections coming in toward the core. "Through this next generation of Ethernet switches, we're starting to see Ethernet services supporting all traffic types and offering different SLAs for each of those types," Tilley explains.
Carriers can use these platforms to offer Ethernet services in one of two ways: either as a point-to-point Ethernet virtual private network (VPN) or in a multipoint-to-multipoint scenario. In the latter, every site is connected to any other site to give a fully interconnected network within a VPN environment. This MPLS-based setup is known as virtual private LAN service, or VPLS.
Alcatel's new gear is already gaining traction with the carriers, particularly in Europe. Swedish incumbent TeliaSonera has announced plans to use the 7450 Ethernet switch as the basis for an MPLS-enabled metro Ethernet network throughout Scandinavia and the Baltics. The operator, which boasts a 60% share of the Swedish broadband access market, says the build-out has two key goals: rolling out multimedia services over DSL to residential customers and providing SLA-based Ethernet services to enterprises.
Delivering video over DSL puts big bandwidth demands on the uplink from the DSL access multiplexer (DSLAM) that connects the copper line into the fiber network. One solution is to replace the ATM interface at the back of the DSLAM with Ethernet links. TeliaSonera also wanted an Ethernet aggregation device to meet the increased demand from its enterprise customers for QoS-enabled Ethernet services.
"Deploying the 7450 at the edge of TeliaSonera's network enabled the firm to bring in the DSL traffic, differentiate it from any business traffic that might have different priorities, and map it into the MPLS core network," explains Tilley. "[TeliaSonera] wanted to see the MPLS network that it has at the core move out to the edge."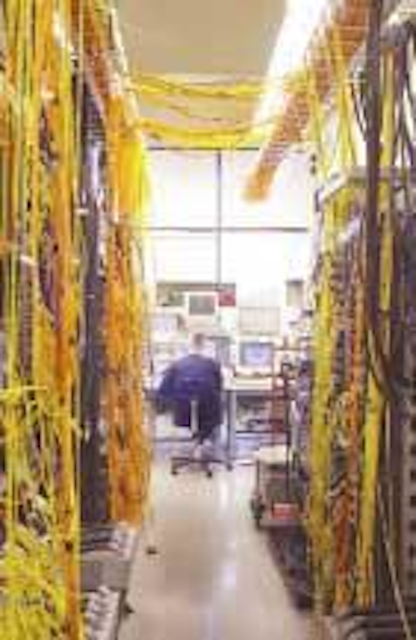 Carriers such as
TeliaSonera and BT are exploiting Alcatel's MPLS-based
platforms to enhance the services offered over their networks.
TeliaSonera is also deploying Alcatel's 7750 service router, which is similar to the 7450, though it can also function as an IP router. The 7750 sits on the edge of the MPLS core, between the 7450 and the core.
In the United Kingdom, meanwhile, BT is also taking a close look at Alcatel's MPLS-based platforms. The telco's existing nationwide network employs the Alcatel 7670, an ATM switch that also supports IP routing and Ethernet access. And last February, BT announced plans to use the 7670 to offer Ethernet services to enterprises. "Today, most of BT's broadband traffic travels across the 7670 platform-it's carrying most of the DSL traffic as well as delivering Ethernet services to some of BT's business customers," says Tilley.
BT is trialing the 7750 as part of its 21st Century Network program, a key feature of which is the upgrade of the circuit-switched voice infrastructure to a packet-based voice over IP network.
"BT is deploying an MPLS-based core, so the connection from their multiservice access node will be an Ethernet connection, transporting IP," Tilley explains. "The 7750 looks at the IP information, makes sure it's assigned the correct QoS and has the correct service-level parameters, and then passes it into the MPLS network."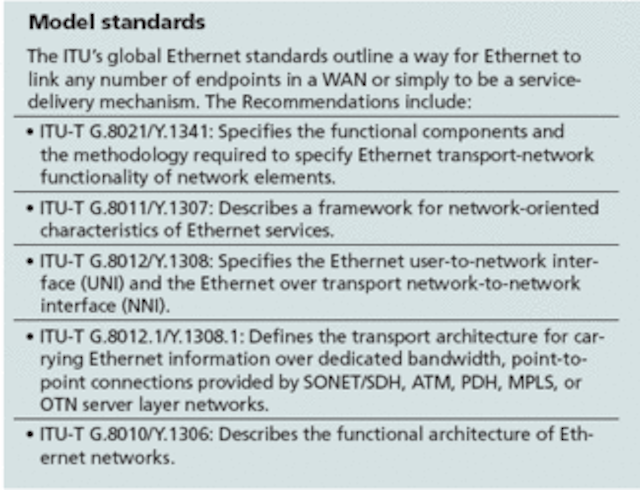 With several options for exploiting MPLS-based Ethernet services, in many cases the chosen route will be dictated by the carriers' existing equipment. Most operators have an ATM-based network for delivering Frame Relay/ATM services to business customers as well as a router-based network for transporting best effort Internet traffic-both platforms that can be upgraded to support MPLS.
Tilley concludes, "Ethernet started off as a high-bandwidth pipe, but it's now becoming a much more sophisticated service that will offer service providers different options to improve their business case. And it's MPLS that's enabling it to do this."
Tami Freemanis deputy editor of FibreSystems Europe in Association with Lightwave Europe, where this article first appeared in the September 2004 issue, page 17.