Silicon startup develops MetroBox reference design
Oct 1st, 2004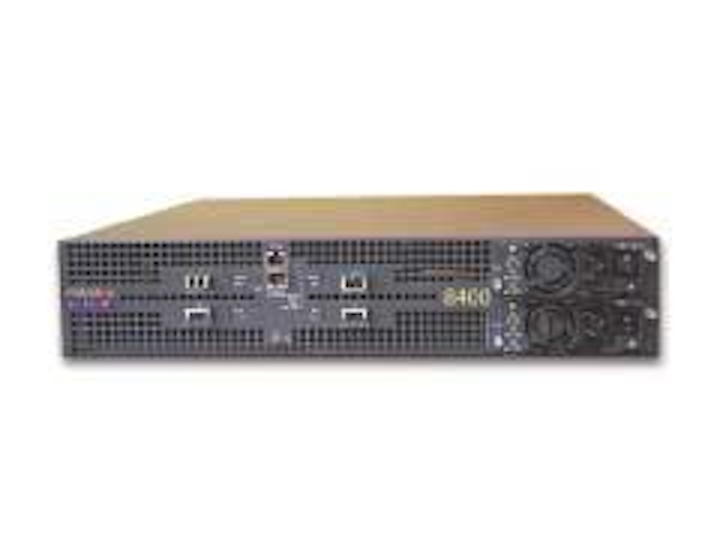 Developers of merchant silicon for switching and routing applications face the daunting challenge of trying to compete with proprietary ASICs such as those used in Cisco Systems' Catalyst line of intelligent switches. For many of Cisco's competitors, the task of developing in-house ASICs is too costly and the time-to-market too long. Enter startup Sandburst (Andover, MA), developer of merchant chipsets for switching and routing. In conjunction with ODM Accton Technology (Shanghai, China), Sandburst has developed the reference design for a 10-Gigabit Ethernet (10-GbE) metro aggregation platform: MetroBox.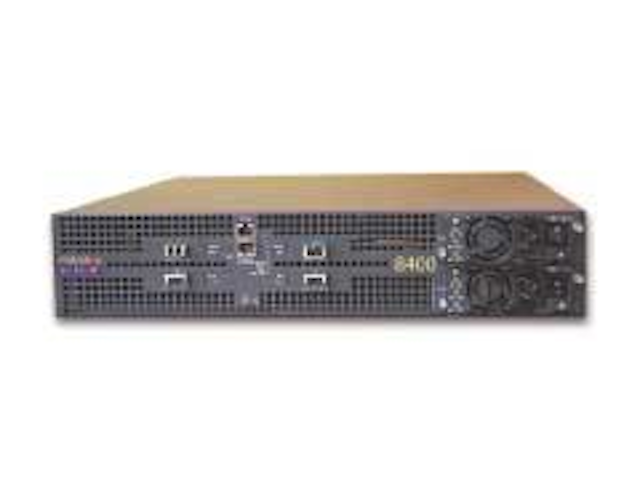 The MetroBox reference design, designed by Sandburst and Accton Technology, enables OEMs to develop high-end chassis that compete with the likes of Cisco Systems' Catalyst switch portfolio.
"Sandburst is really trying to make it easier for some of the smaller companies here and in Taiwan and China to make competing boxes," explains Jag Bolaria, senior analyst with the Linley Group (Mountain View, CA). "By offering a manufacturable box that is ready to go, they enable the smaller guys-the people who don't have the same skill sets-to develop boxes that compete with Cisco. It makes a lot of sense."
Sandburst calls itself a "one-stop shop" for all the critical logic required to develop high-end data-center core and metro edge platforms, including the packet processor, fabric interface, traffic manager, crossbar, and arbitration logic.
MetroBox features Sandburst's HiBeam packet-switching chipset. On the packet-processing side is the micro-programmable FE-1000 forwarding engine, which handles the packet forwarding, lookups, and IPv4, IPv6, and MPLS support. The packet fabric comprises three additional chips: the QE-1000 queuing engine, SE-4000 switching engine, and recently released BME-3200 bandwidth management engine. The QE-1000 is a fabric interface chip that sits on the line card and performs the integrated traffic management. The SE-4000 is a synchronous crossbar chip that supports 100 Gbits/sec per chip, and the BME-3200 acts as the global arbitration logic that controls access to the crossbar for each of the queuing engines.
The SE-4000 and BME-3200 are actually the same chip, reports Sandburst marketing director Dave Larson, "but you can use it in different modes. It's a 40x40 crossbar, enabling 100 Gbits/sec of synchronous crossbar fabric per chip, and it allows us to scale system fabrics up to 1.28 Tbits/sec utilizing the next-generation queuing engine [the QE-2000, to be released later this year] and 640 Gbits/sec using the current engine [the QE-1000]."
Larson admits that MetroBox came about as "a fulfillment mechanism so we can sell chips. Instead of waiting for people to design this architecture, we did it ourselves to try to jumpstart the market. We built this as a ready-for-market device from a hardware perspective." Customers can either buy the box directly through Accton or acquire the intellectual property through a licensing agreement with Sandburst.
Targeting what Larson calls "the metro edge aggregation sweet spot," MetroBox supports 20 ports of 10-GbE and two 10-Gbit/sec uplinks; the technology will also support packet over SONET and resilient packet ring. Packet forwarding capabilities include IPv4 and IPv6 forwarding and Ethernet bridging. Support of native DiffServ allows end users to provide service level agreements. The HiBeam chipset enables MetroBox to deliver simultaneous IPv6, IPv4, and MPLS support at line rate, making it the first in the industry to do so, Larson claims.
According Bolaria, MetroBox itself is "more of a proof of concept. In this case, you have Accton that is building the box, and they would show it to customers who would say, 'I kind of like this, but here are my requirements.' Those requirements might be 70% similar. So the ODM would modify that design to meet the OEMs' requirements. That's probably how it would work rather than someone just taking it exactly how it is and going to production, which is pretty unlikely."
Larson reports this indeed is the case. "Tier one and two OEMs will re-label the box, port their software to it, and deliver it as their own," he says. "Because of our programmable software and because we build the firmware components for our packet processor, we can effectively deliver to our OEM software partners shrink-wrapped capability for enterprise or metro applications. They can then port their high-level stacked software to our device, and the same hardware can support either application. [The MetroBox reference design] allows them to leverage any development they do into multiple product segments."