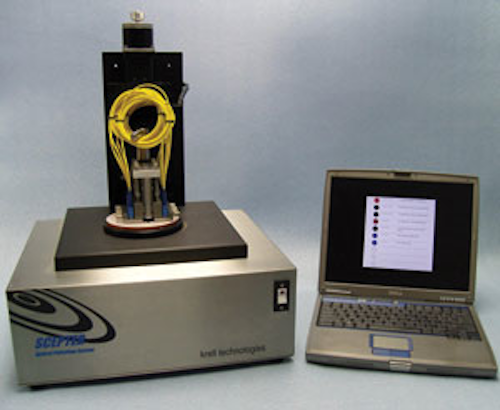 Equipment Design
PC Controlled Polisher
Krell Technologies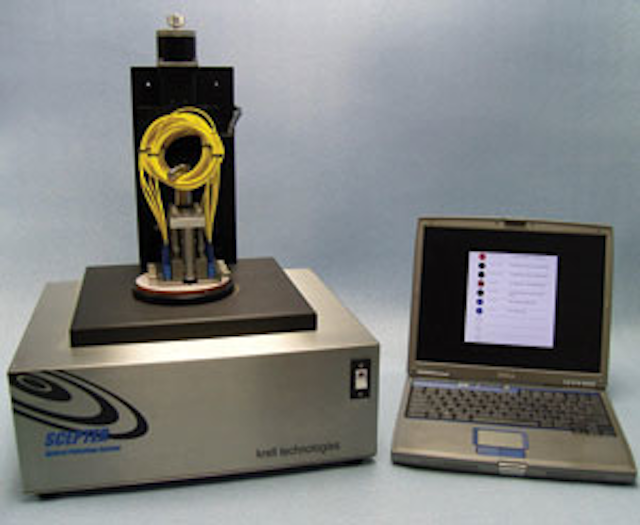 Scepter™ processes connectors and bare fibers using unique polishing fixtures that incorporate independent suspension and optical alignment. Scepter is PC controlled with flexible programming, and features automated air polishing routines.
www.krelltech.com
Test
FTE-7500A OTDR
Terahertz Technologies Inc.
Our FTE7500A OTDR is truly a multi-function tool with an incorporated Autotest LTS, VFL, and Video Inspections Scope with Probe. Available in dual, triple and quad wavelength configurations with 36db dynamic range and 1 meter dead zone. The unit satisfies testing requirements from all of today's advanced networks. www.terahertztechnologies.com
Test and Measurement
New DR-500 OTDR Technology
Advanced Fiber Solutions, Inc.
Starting at just $3,550.00 the New DR-500 is an accurate full featured OTDR that fits in the palm of your hand. It is not only the ideal field Fiber Optic trouble shooting tool utilizing both standard .sor OTDR file formats but also enable the user to save trace and data in .pdf format when required. If you are looking for the latest in OTDR technology at an affordable price then this is the product for you. www.afsi.us
Networking
Fiber Driver™ – High Density (40/80 channel) 10G DWDM Transport
MRV Communications

• More capacity
• Less power!
• Less space
• Less cooling!
• Green technology!
To learn more about Fiber Driver™ and its applications – www.mrv.com
Equipment Design
GaAs Optical I/Q Modulator
u2t Photonics AG

u2t's SCMO1120 is a low loss, high integrity Cartesian Optical Modulator based on Gallium Arsenide designed for applications using QPSK transmission formats at data rates of 43 Gbit/s and higher. www.u2t.de
Test and Measurement
IntelliGain™ Optical Channel Performance Monitors C, L, CWDM, Wideband
BaySpec, Inc.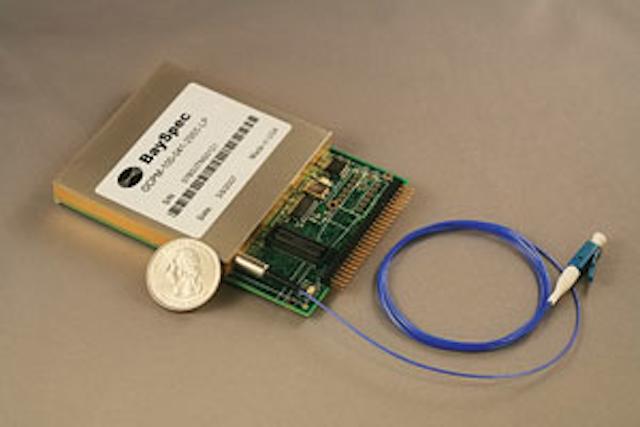 100% Made-in-the-USA, BaySpec's Optical Channel Monitors feature ultra fast sub-50 milli-second response, high compact size, and low power consumption. With over 30,000 units shipped, the ruggedized design ensures long life.
www.bayspec.com
Test and Measurement.
FiberWatch™
NTest, Inc.

Remote Fiber Monitoring System (RFMS) utilizing OTDR technology can quickly pinpoint fiber failures on a map, detect network intrusions, and track fiber degradation for core fibers and PON fiber deployments. www.ntestinc.com
Test
Xena Tri‐Speed 10‐40‐100 Gbps

Ethernet Test Module
Xena Networks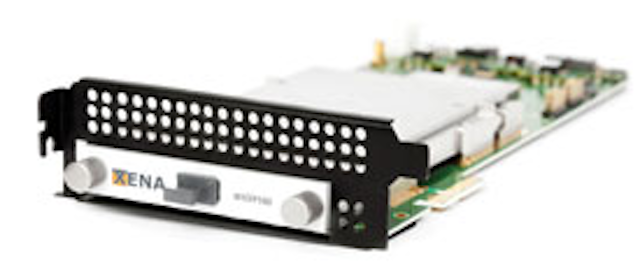 Xena's unique Tri‐speed 10‐40‐100 Gbps Ethernet Test Module lets you test 100G, 40G and 10G for Layers 2-3 with 40/100G‐specific features like virtual lane swapping, skewing and PRBS testing. www.xenanetworks.com
Equipment Design
LX8220
GigOptix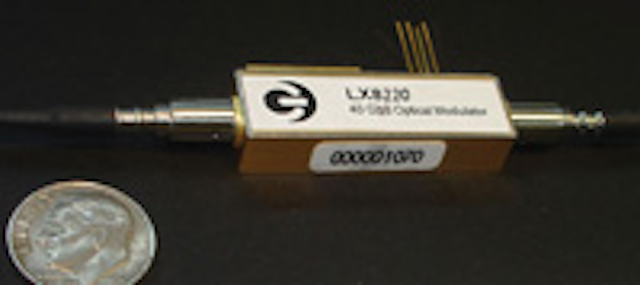 The LX8220 is a compact 40G DQPSK optical modulator enabling 4.5×5.5" 300-pin transponders for metro applications. Its low drive voltage ensures low power consumption without compromising on optical performance.www.gigoptix.com
Equipment Design
USB To Fiber Optic Bit-Driver
S.I. Tech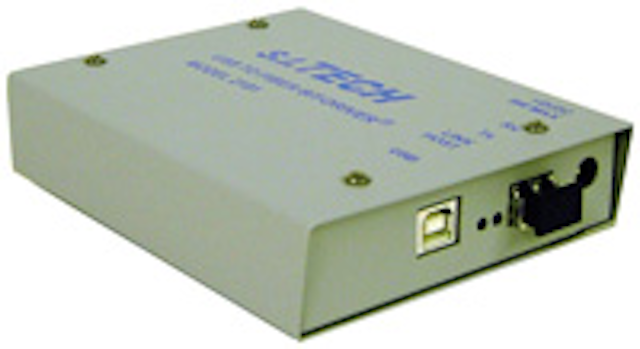 Supports USB 1.1 and 2.0 plug and play, multimode or singlemode for secure communication, remote security cameras, instruments, or other USB devices, extended-distance. EMI/RFI immunity. Order: 1.KIT #26 for complete multimode system. 11.3181/3182 for tempest version.
www.sitech-bitdriver.com