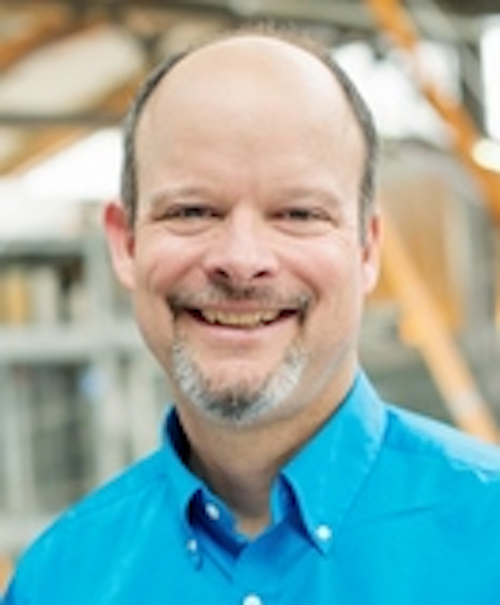 Service providers are being squeezed by declining revenues and growing costs. There is a lot of talk about how network functions virtualization (NFV) can benefit service providers by reducing costs, but these claims are being greeted with justified skepticism. I think that the real reason that NFV is critical for service providers is the other side of the profitability equation: new revenue.
Don't get me wrong. NFV also benefits service providers by enabling service agility, resource scalability, and network flexibility, all wrapped up with a bow of automation, which can help reduce operational costs. NFV brings the power of the cloud to any networking environment.
That all sounds great, but how specifically can NFV drive new revenue? Let's look at micro clouds, an example where NFV changes the service game.
Revenue Opportunity #1: Retail Micro Clouds
The cloud is growing in importance for all aspects of communications services and business applications. Enterprises want to take advantage of low-cost managed services and computing. However, they face complexities in reaching this goal:
Distance – The remote nature of today's data centers introduces delay or latency, which slows performance and application response times.
Security – Remote data centers are reached insecurely via the public internet. Privacy can be achieved with encryption, which adds cost and delay.
Network Performance – Access to the data center via the public internet is best-effort, meaning that performance is unpredictable. Replacing internet access with private lines is very expensive.
If customers have problems getting to the cloud, why not bring the cloud to them? That's what micro data center operator DartPoints is doing: extending the cloud by bringing it to the customer. Access to the micro data center can now be fast and secure using local fiber links going directly between the customer and the micro data center.
NFV comes into play by enabling a compact and low-cost deployment of the micro cloud. The servers can do double duty hosting network functions (router, firewall, DPI, etc.) as well as standard applications. This flexibility of resource usage allows DartPoints to re-allocate capacity as needed to meet changing demands.
Revenue Opportunity #2: Wholesale Micro Clouds in the Access Network
The DartPoints offering is aimed at retail cloud customers, but the same technology can be used to provide wholesale services to other service providers. This is an especially important opportunity for facilities-based operators who may be limited to providing wholesale services. But why would a service provider want to buy micro cloud services at the customer site? To answer that, let's consider the case of Masergy.
Managed services provider Masergy has deployed NFV at its customer sites to enable innovative and dynamic services. Masergy customers can self-provision services at a portal connected to Masergy's advanced web-services enabled control infrastructure. That infrastructure dynamically implements services by instantiating virtual network functions (VNFs) at the customer site. Masergy customers get a digital services store for instant access to the services they want.
NFV also provides value for Masergy. Many of Masergy's customers have remote locations, and Masergy's use of NFV reduces the number of devices on-site. The need for the traditional trio of router, firewall, and Ethernet access device (EAD) appliances is totally eliminated with NFV. Instead, a single server is the only box needed to host the VNF software. In this new setup, Masergy uses a local facilities-based operator to gain access to remote customers. That facilities-based operator must install their own EAD on-site as a delivery vehicle and demarcation point.
A better way for everyone would be to collapse the Masergy server and local EAD within a single box. In this scenario, the local facilities-based operator can create a micro-cloud hosting service that Masergy can tap for its customer-facing services. What used to be just connectivity can now become micro-cloud hosting services, which maximize utilization of existing equipment. This application of micro clouds is sometimes referred to as NFV-infrastructure-as-a-service (NFVIaaS).
This is a win all the way around – for Masergy, the local operator, and the end customer:
A local provider offering NFVIaaS has the opportunity to generate new revenue by adding a wholesale service for out-of-region service providers like Masergy.
The out-of-region service provider (like Masergy) can order access coupled with NFVIaaS and eliminate truck rolls and the headaches associated with shipping boxes to international locations, hoping against all odds that they clear customs and can be operational in a week.
The end customer can now order services on demand – and receive them in real time.
Controlling the Many-Headed Beast
The micro cloud/NFVIaaS model poses a potential problem, however. The operator needs to maintain control of the functions and ensure appropriate end-user access to various resources shared in the micro-cloud.
It's vital for both the customer and the operator to have access to the server. If the operator is hosting more than one customer (end user or service provider) on the same server, we have what one operator calls a "hydra problem." That's one device supporting multiple heads: a local operator and customers.
Ensuring that customers are only able to access their allotted resources is a real challenge. What facilities-based operators need is carrier-class management and orchestration, or MANO technology. Such orchestrators are now available. With their policy-driven automation for efficient service creation, activation, and assurance, these orchestrators help the local provider to provision, allocate, and maintain the NFVI.
The operator can also expose application program interfaces to each of the customers, allowing them to view, control, and maintain their applications or VNFs on specificallocated resources, while complete separation and multi-tenancy is enforced by the orchestrator.
Show Me the Money!
We have seen how NFV can be used to drive innovative services that change the rules, creating competitive advantage.
For cloud providers, deploying NFV in micro clouds can help their customers make the transition to cloud services by solving some of the issues that typically block adoption.
For facilities-based operators, NFVI is the ideal low-cost way of getting started with NFV. It will give them a new offering that fits with the deployment models and regulatory restrictions.
In both cases, NFV provides game-changing agility, making it the single best bet for telco operators looking to drive new revenue.
Prayson Pate is CTO for ADVA Ensemble at ADVA Optical Networking.