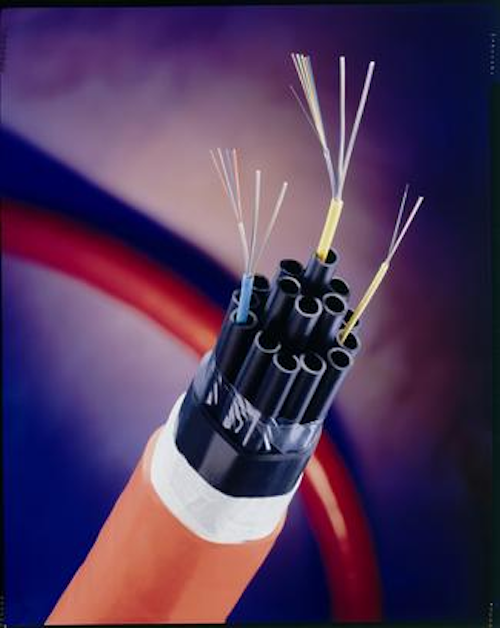 MAY 14, 2008 -- Sumitomo Electric Lightwave (search for Sumitomo Electric Lightwave) today announced the installation of the FutureFLEX Air-blown Fiber LAN infrastructure throughout major facilities at NASA's John F. Kennedy Space Center.
Sumitomo says the use of the Air-blown Fiber system allows the Center to prepare its network for quick and easy implementation of high-bandwidth emerging technologies and other functions for NASA's Constellation Program.
This new deployment follows the successful installation of the FutureFLEX Air-blown Fiber system at the Kennedy Space Center's Launch Pad A, from which the Final Inspection Team for space shuttle Discovery on mission STS-120 transmitted, for the first time, instant-access digital images to the launch managers at the Launch Control Center.
To achieve the goal of developing the most technologically advanced IT network to support bandwidth-rich video for the Constellation Program's current and future requirements, NASA engineers are positioning empty blown fiber tubes throughout various facilities at Kennedy Space Center, including the Launch Control Center, Vehicle Assembly Building, and the newly remodeled manufacturing facility.
"Our objective at Kennedy Space Center is to build an on-demand network that is ready for anything, including the quick implementation of bandwidth-intensive video technologies and new launch systems and a quick response time for getting crucial projects completed on time and on budget for the Constellation Space Exploration Program," explains Mathew K. Smisor, NASA's telecom systems engineer. "With air- blown fiber technology, we can make network expansions, upgrades, and reconfigurations in minutes or hours rather than the days or weeks associated with a traditional fiber-optic infrastructure, while having real-time control of bandwidth and network capacity."
"Many of our projects--such as the immediate transmission via fiber of digital images showing the status of ice buildup on the space shuttle Discovery-- resolve costly delays and life and death situations if it's a manned spacecraft," adds outside plant Engineer Lawrence Wages. "By adopting an air-blown fiber infrastructure, we can quickly and easily make necessary network reconfigurations and changes at nearly a moment's notice and at a fraction of the cost of a conventional fiber-optic system, providing us with the means to be more responsive to mission-critical situations while being fiscally responsible with budget dollars," he contends.
As NASA's technology and network requirements are continually defined, engineers will have the ability to quickly and easily blow in and blow out the specific amount and type of fiber needed within the empty tube structure to upgrade, reconfigure, or expand the network--even in secure and limited access areas--with just the amount of bandwidth required to accomplish their various network projects, say Sumitomo representatives. With a traditional fiber-optic infrastructure, fiber-optic cable is pulled, requiring investment of today's capital for the installation of a predetermined amount and type of fiber based upon the forecast of what technology and network needs might be over a five- to six-year period.
Rather than limit bandwidth capacity, the Sumitomo says the air-blown fiber technology provides NASA with immediate control of bandwidth; no disruption to operations, thereby eliminating network downtime; a pay-as-you go approach to budgeting; and the flexibility to quickly meet necessary network changes--all of which are essential for NASA's vision for the technologically advanced Constellation Program, the new chapter in space exploration.
The FutureFLEX Air-blown Fiber infrastructure has also been deployed at NASA's Dryden Flight Research Center at Edwards, CA, since 2005, serving as its wireless infrastructure and backbone for the high-speed sharing of information among its research facilities and new program enhancements.

Visit Sumitomo Electric Lightwave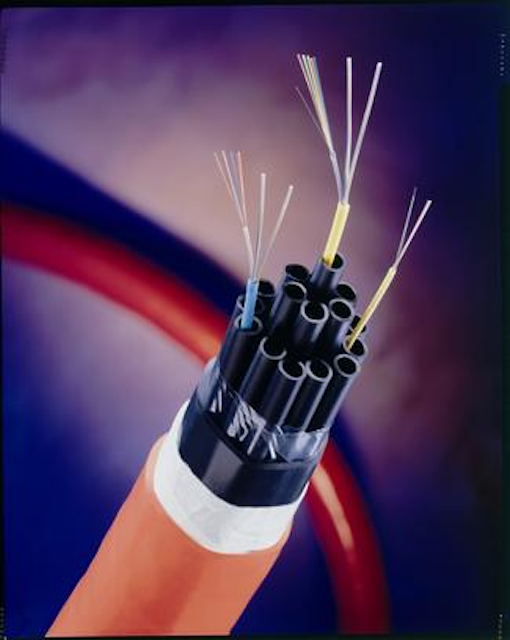 Sumitomo Electric Lightwave's FutureFLEX Air-blown Fiber LAN infrastructure has been installed throughout major facilities at NASA's John F. Kennedy Space Center.