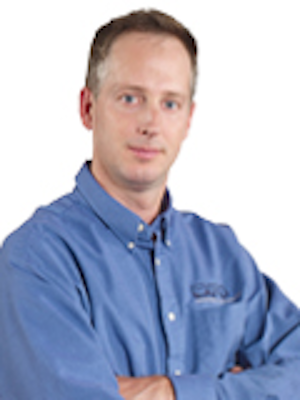 Mr. Audet joined the CTO Office in January 2013, where his contribution is instrumental in analyzing market dynamics and implementing corresponding technical strategies for the wireline product portfolio, both for fiber and copper plants. He is also a member and EXFO's representative in the Optical Interoperability Forum (OIF), the Broadband Forum (BBF), the International Telecommunication Union (ITU) and the Distributed Antenna System Forum (DAS Forum).

Mr. Audet joined EXFO in 2000 as a Product Line Manager for the Dispersion Analyzer product line. Becoming a Senior PLM a few years later, he added the Optical Spectrum Analyzer product line to his mandate. In 2011, Mr. Audet became System Group Manager, leading a team of PLMs, covering the above-mentioned product lines as well as the entire NEMs and manufacturing product line.

Mr. Audet has also authored or co-authored numerous application notes, magazine articles and technology reference guides. He holds a university degree in physics engineering from Université Laval, Québec, Canada.