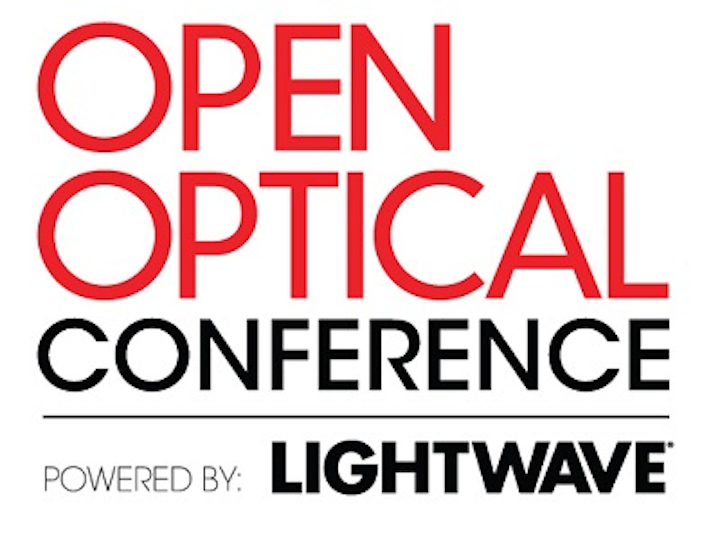 Lightwave and PennWell Corp. have announced the final speaker roster for the Open Optical Conference November 2 at the Sheraton Dallas Hotel in Dallas, TX. The program will feature presentations from AT&T, Facebook, Verizon, Windstream, Equinix, and a variety of other major players in the drive toward the development and deployment of open optical systems.
The program will feature viewpoints from both the network operators who are creating open optical system requirements as well as the technology developers who are attempting to meet these emerging needs. Jeff Brown, director of product management and product marketing at Windstream, will kick off the event with a description of the role open optical systems play in the provision of the company's Software Defined Network Orchestrated Waves (SDNow) service. Representing the data center environment, Andrew Leong, network manager, optical and infrastructure at Facebook, will follow with a description of Facebook's philosophy on open optical systems.
Later in the program Mathew Birk of AT&T will review his company's open optical platform work. Oleg Berzin, Ph.D., senior director, technology innovation at Equinix, will share his company's experiences within the Telecom Infra Project. And Glenn Wellbrock, director of optical transport network architecture, design, and planning at Verizon, will describe why his group is approaching open optical systems with caution.
To add a further technical perspective, Marc De Leenheer, member of technical staff at the Open Networking Foundation, will provide an overview of the organization's work in software for open optical networks, including new initiatives that are about to kick off. Plus, several representatives from the technology development community will offer their views on how best to address the variety of requirements our operator speakers will enumerate. A final panel will bring operators and developers together to debate the future of open optical systems.
The full program can be viewed on the Open Optical Conference website. A $100 discount on registration is available through October 6.
The Open Optical Conference is sponsored by Fujitsu, Ciena, Juniper Networks, Infinera, ADVA Optical Networking, and Coriant.
For related articles, visit the Network Design Topic Center.
For more information on high-speed transmission systems and suppliers, visit the Lightwave Buyer's Guide.