Mahi's mystery box catches carriers' attention
Nov 1st, 2001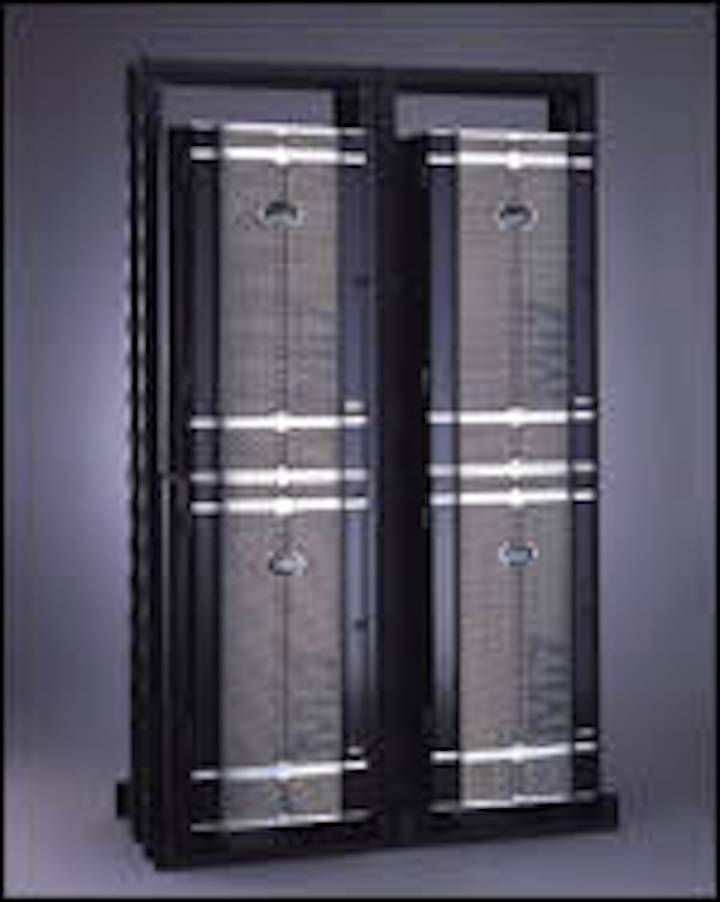 BY MEGHAN FULLER
Mahi Networks Inc. (Petaluma, CA) has been the subject of much speculation since its inception in September 1999. Its flagship product, the Mi7 optical transport switch router, is targeted at the metro core and is designed to enable carriers to get the most out of their existing infrastructure while also providing a "self-paced" migration to next-generation networks and services. Though the company still refuses to talk about how the box actually works, company representatives have begun to shed more light on what the box is designed to do.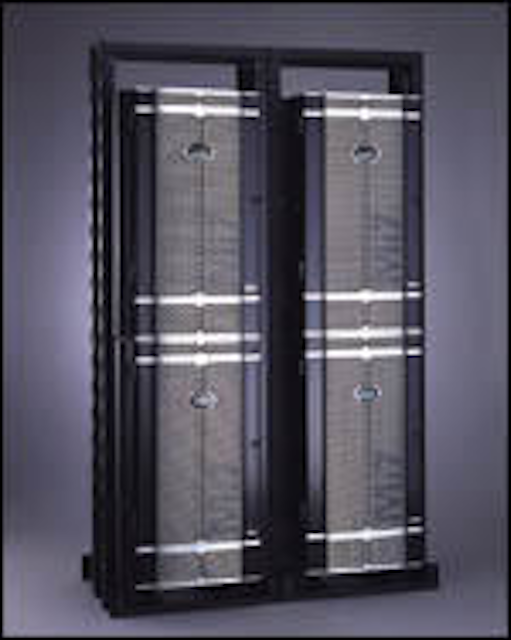 Targeted at the metro core, Mahi Networks' Mi7 optical transport switch router is designed to groom, switch, aggregate, and route multiprotocol traffic in a point-and-click fashion.
The Mi7 is a protocol-agnostic multiservice platform that performs the functions of seven separate network elements, including add/drop multiplexing, digital crossconnecting, ATM switching, MPLS switching, and IP routing, as well as DWDM transport and network management. It fits immediately into the carriers' existing infrastructure, while promising "zero disruption," says Mahi.

On paper, the Mi7 looks like a carrier's dream come true, which is precisely the company's aim. "We want our customers to feel like we're their boutique development firm, developing products that seamlessly go into their network," asserts Mahi president and CEO Greg Peters. Today's metro carriers have specific needs, he says, and the Mi7 is designed to fill them. First, they would like a converged solution to perform multiple functions and support multiple protocols, which would reduce the number of necessary elements, simplify the overall network, and therefore reduce capital and operational expenditures.

Also on the carriers' wish list are terabit scalability, point-and-click service activation, and a global platform that will conform to ANSI and ETSI specifications, as many U.S.-based carriers are building international networks as well.
Perhaps most important, however, is the ability to leverage their existing infrastructure while providing a migratory path to next-generation networking-in a non-disruptive manner. "What we mean by this is that a carrier can put the Mi7 into its network today, side by side with their legacy equipment, and not have to make any operational changes," explains Peters. "Then, as the orders come in for new, higher-margin services, carriers can just point and click to activate and provision those services." While the architecture they are proposing represents a fairly dramatic change, the folks at Mahi have done a good job targeting the carriers' needs, admits David Dunphy, senior analyst with market researcher Current Analysis (Sterling, VA). "[The Mi7] has some good potential in terms of providing a controlled gradual transition between the current networks that are out there and what people would build today if they had the happy circumstance of not having the installed legacy base to build."
The company's management team comprises former personnel from many of its more conservative potential customers, which has likely helped shape the end product as well.
Mahi Networks' story may sound convincing, but the proof, as they say, is in the pudding. The company has done what seems to be a thorough job defining a proposition, but just how real is that proposition? The company is currently in lab trials, but until the results of these trials are made public, all anyone can do is speculate. Rumors have circulated about a possible partnership with PMC Sierra for the company's switch fabric. There has also been much speculation that Mahi has already reached an agreement with a major carrier, but at press time, Peters would not comment. Despite the relative lack of specific details about the Mi7, several of Mahi Networks' potential customers have already lent their financial support. Nearly 40% of the company's $64.4-million Series B financing came from Williams Communications, Time Warner Telecom, and WorldCom Ventures, as well as Anschutz Investments, Mitsui USA, and Mitsui Japan, who have strong ties to carriers such as Qwest and NTT.
When asked why carriers may favor the Mi7 over similar boxes from the likes of Maple Networks, Vivace Networks, and Tenor Networks, Dunphy cites the flexibility of the Mahi box. "They can configure this thing more in a next-generation optimized format or they can configure it in a way that's going to favor a lot of the current technologies."
Dunphy also highlights the ability to do "soft provisioning," or the changing of the traffic mix through software rather than the manual switching out of line cards, which should reduce sparing requirements. It should also reduce the opportunity to make poor decisions from a planning perspective that may have serious cost repercussions later.
While the folks at Mahi may have won the first round, which is to get their story out about their product, the battle is far from over. As for round two-going out and proving that it works-well, says Dunphy, "we'll see who wins that round."