European vendors eye short-haul
Jun 1st, 2002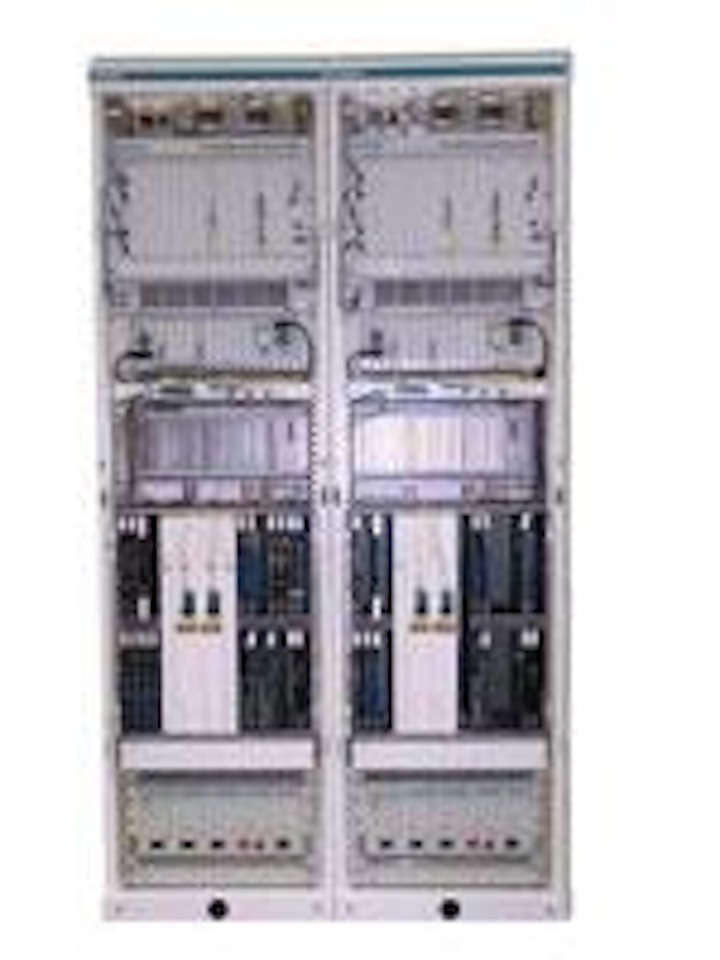 TRENDS
By MARK TELFORD
With fiber-based telecommunications still in a slowdown, most network equipment suppliers at one of Europe's premier communications trade shows, CeBIT, emphasized a shift in focus from transport capacity to customized multiservice networks. These networks will target new higher-value service-oriented markets in the metropolitan area, independent of the various protocols and interfaces required.
Until recently, new operators wanted to "throw out SDH, SONET, and DWDM," says Bjorn Olsson, head of transmission and transport networks at Ericsson (Stockholm). But with newer carriers such as Global Crossing, Level 3, and Qwest in financial trouble, incumbents now have a chance to catch up. Ericsson's metro/access segment director, Jos Baart, emphasized that 70-80% of revenues still come from incumbents, which are "back in the driving seat."
Hari Harran, Lucent Technologies' chief technology officer for Europe, the Middle East, and Africa (EMEA), asserts that despite the cloud hanging over telecom carriers, there is "value waiting to be unleashed in the networks." That does not mean more of the same, he says, but a shift from connectivity to value-added traffic.
There is now a bottleneck in the metro area, says Olsson. So to give higher access speed, attention is turning to integrating access, metro, and regional networks and providing intelligent optical networks that can direct traffic.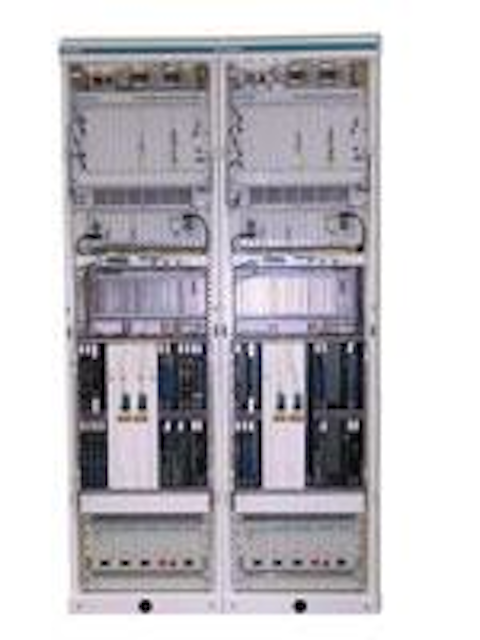 Equipment such as Siemens IC Networks' Multi-Service Metro Power offering (shown here) illustrates an increasing shift away from the long-haul market toward metro and access applications in Europe.
The growth of Internet and multimedia broadband applications is placing new demands on existing switching infrastructures. Unfortunately, current networks are not scalable, Harran says. A network can support thousands of phones, but not 10 videoconferences. The demand for handling a mix of voice, data, video, and Internet traffic and connecting voice calls in real time and carrying large, irregular bursts of data is driving the replacement of multiple disparate networks with a single packet-based multiservice IP network. By allocating network resources dynamically, packet switching is more efficient and flexible and offers higher potential capacity than circuit switching. To support packet-based multimedia and data, telephony-based operators must upgrade.

"Service providers now realize they need to spend on broadband. If the service providers don't, then someone else, such as Microsoft, will, and service providers will become a commodity," Harran adds. "Over the next six months, companies showing value will attract investment. Deutsche Telekom could shift focus and become a true service provider." Correspondingly, Harran says Lucent has refocused from thousands of customers to just the top 50 service providers. A result of the downturn is a management shakeout, speeding partnerships between IP and service providers.
Because of the shakeout, the transition to multiservice networks in the United States is slower and via scalable networks. Incumbents need to support or upgrade their investments in infrastructure for legacy circuit-switched services, so the emphasis is on migration rather than total change. That necessitates the integration of SDH, SONET, or WDM. Consequently, Europe is ahead on deployment and should be in a greater state of readiness when the economic cycle picks up. Ericsson, in particular, is addressing SDH rather than SONET.
Free-space optics extends range
After CeBIT 2001's record of almost 850,000 visitors over seven days, attendance at March's CeBIT 2002 in Hanover, Germany, was down to about 700,000 over its extended duration of eight days. Fiber communications appeared over-shadowed by the recovering wireless segment. Nevertheless, attention was focused on technology developments such as multiservice metro networks, free-space optics, and the convergence of wireless and fiber networks.
Holoplex Technologies (Pasadena, CA) launched an enhanced system targeting cellular backhaul, which needs a range of 1-4 km. It claims the industry's most collimated laser; an eye-safe 1,550-nm laser gives beam divergence of 30 mrads over 2 km for a beam diameter of just 0.2 m, enabling better data security. Continuous tracking by an active control system allows low signal-to-noise ratio, less attenuation, and high bandwidth for last mile applications.
Prague-based Miracle Networks launched the Miracle 4020, after trialing since December with state operator Czech Telecom. This system also uses a 1550-nm laser with self-guiding focusing for 155- to 622-Mbit/sec transmission up to 2 km. Dynamic range is 30 dB, allowing last mile and backbone LAN and WAN applications for voice and video.
MÜnster-based Communication By Light (CBL) was also showing its AirLaser IP100 system with integrated microwave backup. CBL has installed over 1,000 systems since 1990, progressing through the 850-nm, 43-Mbit/sec LED-Link 300 (range: 300 m) in 1991 and the 155-Mbit/sec Laser-Link 2000 in 1992, with a 1300-nm laser network interface and dynamic range of >30 dB up to 2 km.
Joint venture yields four
U.S.-British-Hungarian joint venture LaserBit Communications also launched four new products to enhance its 400-m systems, providing greater availability and stability, higher processing speeds (156 Mbits/ sec), and remote monitoring.
Further highlighting the metro, CeBIT saw the demonstration of a commercially available 10-Gbit/sec system that quadruples reach to 320 km for singlemode fiber. The FSP 3000 carrier-class DWDM metro system from Adva (Munich)-designed to maximize the bandwidth and service flexibility of MANs-was demonstrated at the show with OFS Fitel's (Norcross, GA) TrueWave RS Fiber, a nonzero dispersion-shifted fiber for metro express rings.
Siemens IC Networks' (Munich) Multi-Service Metro Power system also appeared at the show. The system is designed to provide integration of applications from both carrier and enterprise areas to give network pro viders greater flexibility while retaining existing infrastructures. The configuration integrates TransXpress TDM and DWDM multiplexers. Control is by the Telecommunication Network Management System (TNMS). Version 7 of TNMS includes the management of Ethernet over SDH; SONET will not be catered for until version 8 next year.
Startup Iamba Networks (Ra'anana, Israel) says its first product, a single multiservice access platform, eliminates the need for edge switches, aggregation routers, and bandwidth managers by integrating their functions into one device. It packages data, voice, and video for delivery to end users, enabling IP-centric services with guaranteed quality-of-service/service-level agreements. The architecture integrates optics, protocol processing, and IP handling. Legacy and next-generation services are streamlined over a single fiber, supporting access-network topologies.
---
Mark Telford is deputy editor of Lightwave's new sister publication, Lightwave Europe.