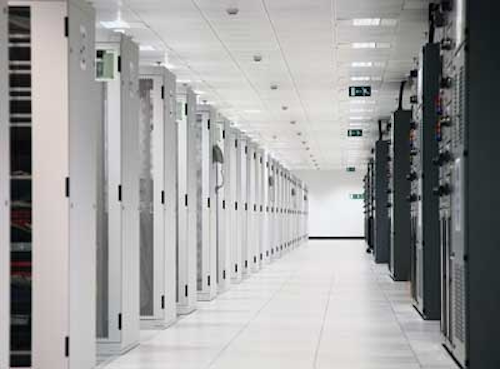 Bend-insensitive singlemode fiber has been a hit for cabling apartment buildings. However, similar forms of multimode fiber, targeted at data centers and other high-end enterprise applications, haven't caught on as quickly.
"The benefits there are not as obvious," offers Robert Lingle, director of fiber design and systems research at OFS. "One of the things that I think the industry is going to be grappling with as this year goes forward is exactly what the proper role of bend-insensitive fibers is in multimode."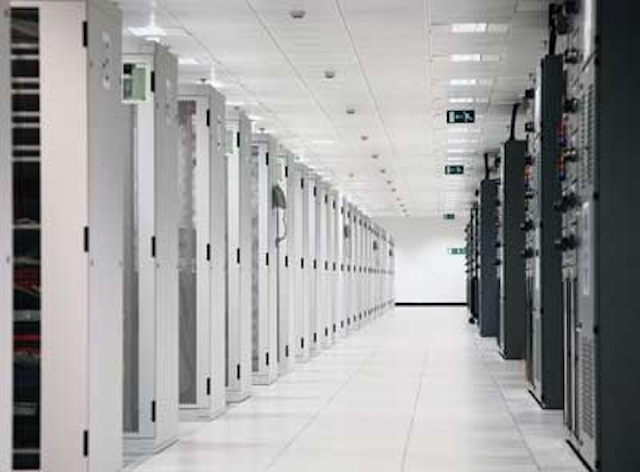 Bend-insensitive singlemode fiber has been warmly received for broadband MDU applications. Will data centers embrace the multimode version?
One issue arises from the inherent differences between singlemode and multimode fiber. Bend-insensitive fibers achieve tolerance to bend radii as narrow as 5 mm by doing a better job than regular fibers of keeping light from leaking out of the fiber at bend points. Bend-insensitive singlemode fibers generally are drop-in replacements for "standard" singlemode fiber.
"But the same is not true for multimode," says David DiGiovanni, CTO at OFS Laboratories. "I don't think everyone completely understands that or has come to terms with that yet."
The potential problem derives from the fact that bend-insensitive multimode fibers keep more higher-order modes within the confines of the fiber than do regular multimode strands. This might pose a problem when trying to match their performance to existing specifications, such as OM3 and OM4, Lingle and DiGiovanni say, because these specifications were established with the assumption that the higher-order modes would be irrelevant.
What's needed, say the OFS sources, is a clear direction from the standards bodies about what constitutes OM3 and OM4 bend-insensitive multimode fiber.
Ryan Chappell of Draka Commun-ications' North American operations says that these issues should be the concern of fiber manufacturers, not users. Fiber makers, says Chappell, need to be sure that performance is as good in the outer parts of the fiber core as it is in the core's center–and that in-house test instruments can properly measure that performance.
The lack of bend-insensitive multimode standards hasn't prevented fiber makers from touting such products as meeting or exceeding OM3 and OM4 specifications. But without standards, users can't be assured of proper performance. – Stephen Hardy
Installer trends affect test equipment designs
Bahaa Moukadam, CEO of test equipment manufacturer Sunrise Telecom, says that carriers' desire to expand their technological options without necessarily expanding the ranks of their service technicians–or their expertise–continues to challenge test equipment designers.
The installer cadres at service providers now face a wider variety of technologies and network applications than ever. However, training on the related test procedures hasn't kept pace, Moukadam reports.
This trend has affected Sunrise Telecom's activities in several ways, Moukadam says. First, the company has installed what Moukadam called "next step logic" to walk on-site technicians through test procedures. The company has also beefed up its remote testing capabilities to enable skilled technicians to spread their expertise across a wider number of sites.
All-in-one testers also help make technicians' lives easier. However, Moukadam says rapid standards and technology evolution can make production of such instruments difficult.
Several test equipment vendors report an overall decline in the percentage of installers specialized in optical technology and services testing. We can expect to see more carriers leveraging their existing expertise through remote capabilities, if only to decrease truck rolls. – SH
Bend-insensitive singlemode fiber has been warmly received for broadband MDU applications. Will data centers embrace the multimode version?
---
Accelerant added to copper price rise
Lightwave's sister publication Cabling Installation & Maintenance reports a new catalyst for escalating copper cabling prices.
Cabling manufacturers have alerted their customers to a potential shortage of fluorinated ethylene propylene (FEP), a fluoropolymer used in the manufacture of plenum-rated copper data cables.
Sources point out that FEP also may be used in optical cable manufacture. However, a price rise in the material is expected to more strongly affect copper cabling prices, particularly as demand shifts from Category 5e unshielded twisted pair to the more FEP-intensive Category 6 cabling.
With optical cabling costs already reaching parity with copper in many applications, the continuing rise in copper prices should only increase fiber's attractiveness in LANs, SANs, and data centers. – SH