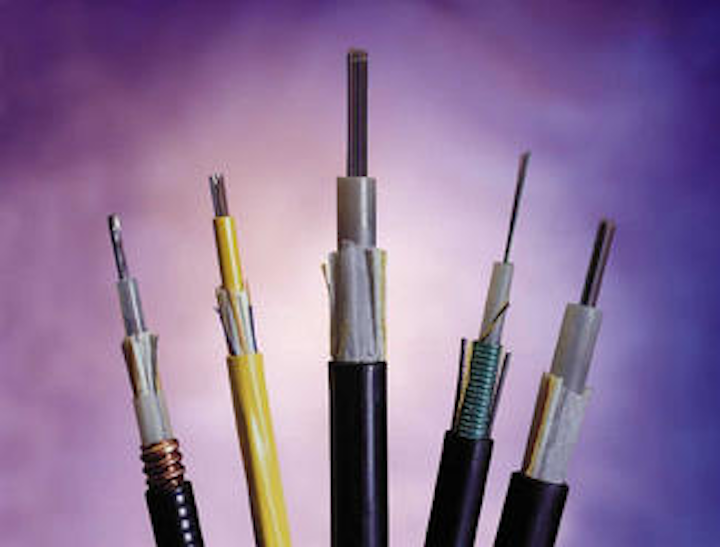 Sumitomo Electric Lightwave has introduced three new Sumitomo fiber types for access, metro, and long haul networks, to complement its existing single-mode, loose tube, and ribbon cable product designs.
The decision by Sumitomo Electric Lightwave to expand its optic cable product linecoincides with the recent introduction by Sumitomo Electric Industries Ltd. of its PureBand singlemode, PureMetro non-zero dispersion shifted singlemode, and PureGuide non-zero dispersion shifted singlemode fibers. The incorporation of these new fiber types will meet the foreseeable demand for enhanced-performance fiber in CWDM, DWDM, and other high data rate applications. The new fiber cables will augment Sumitomo Electric Lightwave's existing conventional singlemode fiber-optic product lines to provide its customers with more cost-effective options and flexibility when meeting both higher speed data rate and greater bandwidth requirements.
Providing new functionality to ILECs, MSOs, and other service providers for metro applications, Sumitomo's PureBand singlemode fiber allows network designers to transmit more channels on a single fiber, to increase channel spacing to facilitate CWDM, or to withhold the additional wavelengths for future applications. According to company representatives, PureBand features superior flattened water peak performance and low attenuation in the 1400-nm (E-band) window and uninhibited transmission throughout the 1280- to 1625-nm wavelength range.
Sumitomo's PureMetro is the industry's first non-zero dispersion shifted fiber that features low OH absorption loss throughout the 1280- to 1625-nm fiber window for high-speed metro ring applications, claims the company. Optimized for C- and L-band operating windows, the fiber can be applied to both metro and trunk applications, yielding low attenuation loss and low dispersion in both cases.
Allowing for easy transition from standard to higher data rate applications for metropolitan networks, PureMetro accommodates full spectrum CWDM transmission throughout the 1280- to 1625-nm fiber window, spanning lengths of 80 km or greater without the need for dispersion compensation devises and optical amplifiers. It can also achieve over 150-km distances with 10 Gbits/sec at 20-nm channel spacing specifically in the C and L-bands. PureMetro addresses the growing need for better performance, transparency, and bandwidth management within the metropolitan and long-haul networks.

In its commitment to offer its customers new cable solutions that address needs over the entire terrestrial network, Sumitomo Electric Lightwave will also be incorporating Sumitomo's new PureGuide fiber, a highly optimized long-haul, high data rate fiber. It features double the dispersion in the 1500-nm window, low dispersion slope, almost no Four Wave Mixing with 50-GHz (0.4-nm) channel spacing, and a flattened OH peak in the 1400-nm fiber window, says the company. PureGuide longer optical reach and optimal transmission performance for 40 Gbits/sec and higher transport across all operating windows--including the S-band.
All cables incorporating the new Sumitomo fiber types will be qualified against Telcordia GR-20 standards and will be available by the third quarter of this year. Sumitomo's cable manufacturing facilities are both TL-9000 and ISO 9001 certified.
For more information about Sumitomo Electric Lightwave, located in Research Triangle Park, NC, visit the company's Web site at www.sumitomoelectric.com.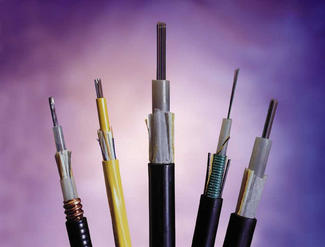 Sumitomo's new fiber types for access, metro,and long distance applications