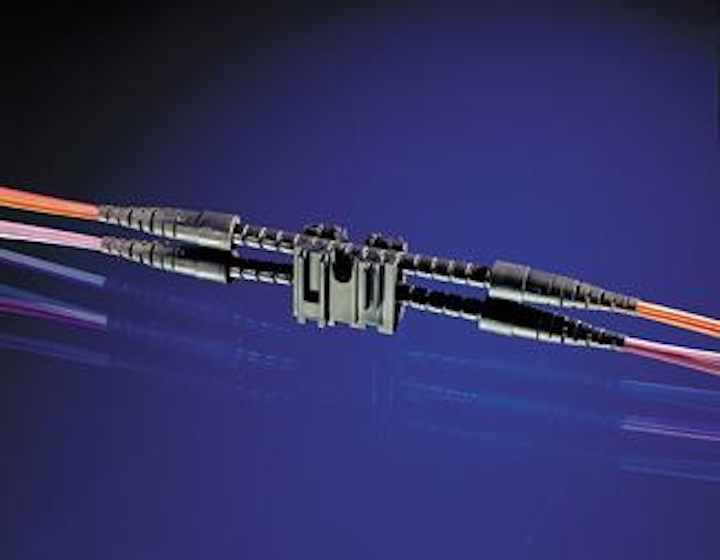 US Conec Ltd., manufacturer and supplier of high precision multifiber ferrules, precision alignment components, automated polishing equipment, and the MTP connector interface, recently announced the release of Concours NP non-planar optical circuits.
The proliferation of optical networking equipment and components is accelerating the need for custom arrayed fiber management tools to minimize cost, increase density, and eliminate complexity, explain company representatives. Many dense optical networking systems that require shuffled fibers have limited area available for storage of a planar optical flex circuit. Concours NP offers a non-planar version of the US Conec Concours Flexible Optical Circuit. By Storing the cross-connect portion of the circuit in a UL 94V-0 rated protective flexible tube, the required card or backplane mounting real estate is minimized.
The bendable tubing allows the circuit to be mounted in a flexed state, avoiding other components while respecting the minimum bend radius of the fiber. A full line of UL 94V-0 rated mounting accessories are available, which offer a simple means of mounting
Concours NP to the card, backplane, or chassis, says the company.
Concours NP Non-planar optical circuits are available un-terminated or pre-terminated with a variety of multi-fiber or single fiber connector types, including silicon or silica v-groove arrays. The circuits can be constructed with any singlemode or multimode fiber type without generating excess loss. Concours NP is also compatible with the US Conec low loss singlemode MTP Elite interface. When combined with US Conec's MTP backplane adapter system, Concours NP can be utilized to create a complete, all optical backplane solution.
For more information about US Conec (Hickory, NC) or its products, visit the company's Web site at www.usconec.com.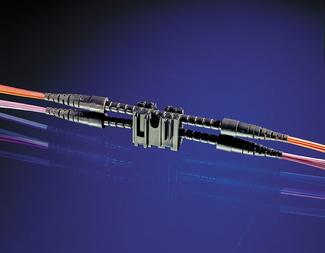 US Conec's Concours NP non-planar optical circuits