Juniper Networks expands MX 3D Universal Edge Router line
Juniper Networks (NYSE: JNPR) has expanded its MX 3D Universal Edge Router product line with new platforms and applications.
Oct 15th, 2012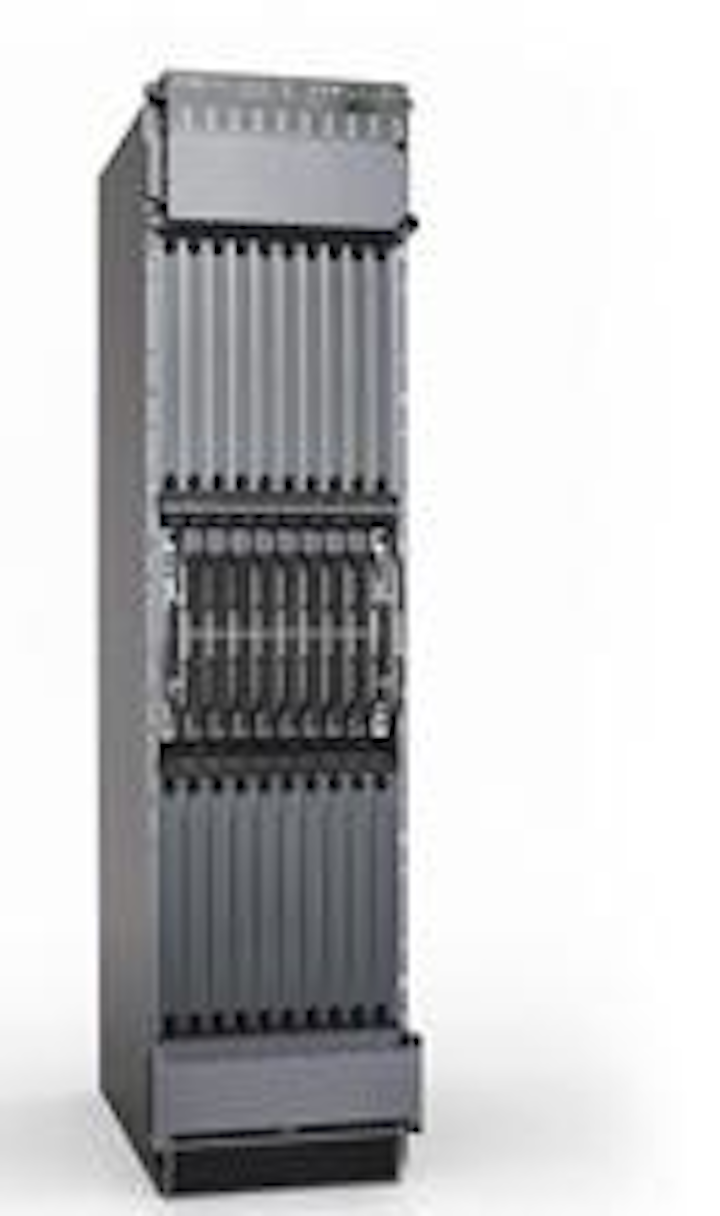 Juniper Networks (NYSE: JNPR) has expanded its MX 3D Universal Edge Router product line with new platforms and applications. On the hardware side, Juniper has unveiled two new MX 3D Universal Edge Routers. The larger of the two, the MX 2020 3D Universal Edge router, offers 80 Tbps of capacity; the other platform, the MX 2010, offers 40 Tbps. Both represent significant capacity jumps from Juniper's previous top end, the 8.8 Tbps of the MX 960 – and, in the case of the MX 2020, a 67% capacity increase versus a single Cisco ASR 9922 router, the company points out. Juniper says the new routers have both the scale and applications horsepower to meet the requirements of the broadband edge, business edge, and mobile edge in the same platform. Meanwhile, the ability to support the same line cards as the other MX routers enables service providers to maximize both current and future investments, the company asserts. The MX 2020 will be available in the fourth quarter of this year, while the MX 2010 will be available in the first quarter of 2013. Meanwhile, the company has announced new applications for these and other MX routers. The JunosV App Engine, scheduled for availability in the fourth quarter of this year, is a hypervisor to for the company's edge routers. It enables service providers to drag and drop existing applications as well as simultaneously operate applications from any vendor. "In order for us to efficiently manage demand for greater bandwidth, latency-sensitive services and additional users, we needed more flexible and programmable architecture. Juniper's innovative approach with the JunosV App Engine is a way for us to seamlessly create and simultaneously operate multiple applications on a single platform, reducing application migration time for future and new-generation Internet," said Michihiro Aoki, research professor, National Institute of Informatics (NII), via a Juniper press release. Meanwhile, the MX Virtual Chassis, which is currently shipping, virtualizes broadband or business edge services over multiple MX 3D routers; this enables service providers to operate the systems as a single chassis. The virtual chassis functionality speeds the addition of new subscribers while offering faster service provision, higher resiliency, and increased performance and scale, Juniper says. The new Path Computational Element (PCE), also targeted for availability in the fourth quarter of this year, enables IT managers using the MX to find the most efficient paths to optimize on-demand bandwidth requirements. And the Juniper Rapid Deployment, a suite of services and software, supports simplified integration and testing with operating and business support systems (OSS/BSS). "Our New Network vision is to provide innovations that help transform service providers into super providers," said Rami Rahim senior vice president, Edge & Aggregation Business Unit, Juniper Networks, via the press release. "Thousands of MX customers have validated the need for massive scaling and reduced complexity driven by emerging video, applications, and cloud-based services. We see our new edge services engine as the first solution that truly empowers service providers to take control of their business by removing barriers currently hindering innovation and revenue expansion." "Our ability to build highly scalable networks to support streaming video adoption and complex business applications requires network innovators to deliver high-performance routers and improved operational efficiency. As network bandwidth and essential business application requirements continue to advance, Juniper's routing and software solutions empower us with the massive capacity headroom and carrier-grade features to methodically evolve our network with the new world of business," Kempei Fukuda, director, Network Services Division for NTT Communications, was quoted as saying in the same release. "We predict that public IT cloud services spending will reach over $40 billion this year and almost $100 billion in 2016. This opportunity, coupled with streaming video and audio driving nearly half of the broadband traffic today and growing, will enable service providers to increase revenue if they capitalize now on the cloud, content, and mobility drivers," according to Nav Chander, research manager, Telecom Business Services and Carrier Network infrastructure at IDC. "This new generation of edge routers optimized to enable virtualized data, voicec and video services from a single, scalable platform will enable providers to cost-effectively monetize their networks with new consumer and business services." For more information on routers and suppliers, visit the Lightwave Buyer's Guide.