Milestone for network managers
Aug 1st, 2001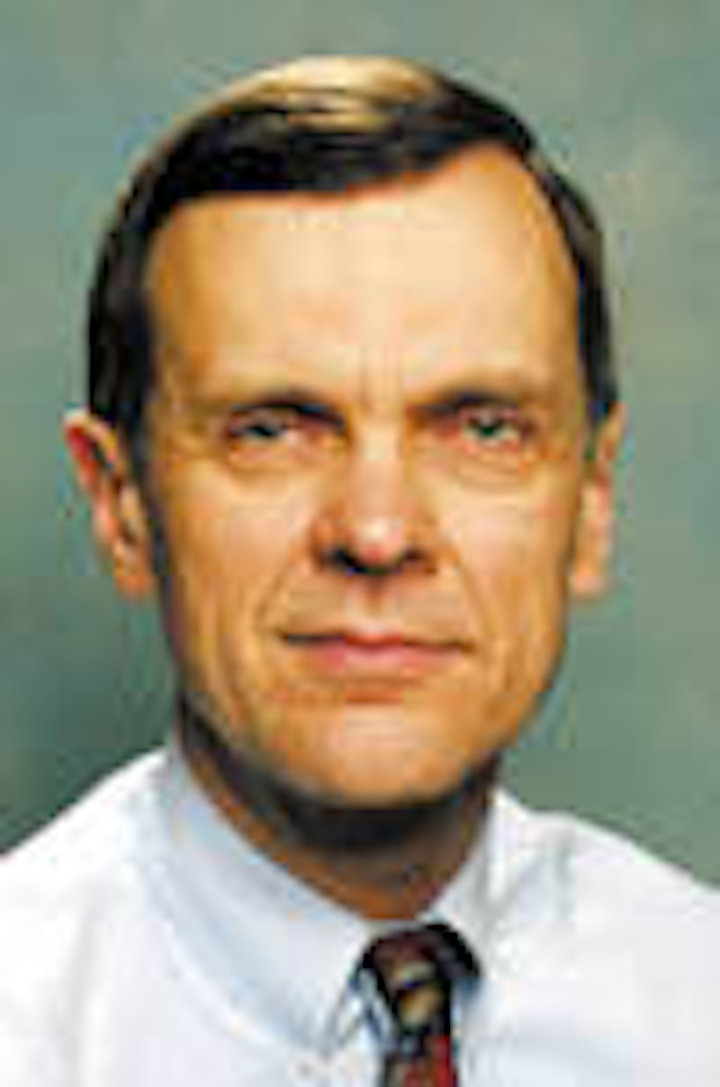 Recently approved TIA/EIA-785 standard lowers the cost of bringing fiber to the desktop.
BY JOHN STRUHAR
When it comes to making a decision about a building's cabling infrastructure, cost is still an overriding concern. According to a recently published study by Sage Research (www.sage research.com), 69% of respondents make their decisions based on perceived cost. Yes, network managers are increasingly concerned about futureproofing their networks. And a growing number of users are focusing on lifecycle costs rather than just first-installed costs. But with cost at top of mind, the ratification of TIA/EIA-785, Short Wavelength Fast Ethernet (100 Base-SX) is an important milestone for network managers.
100Base-SX helps reduce the cost of upgrading to Fast Ethernet over fiber by using lower-cost 850-nm LED electronics (the optoelectronic transceiver used in 850-nm fiber LAN electronics is approximately one-half the cost of 1,300-nm electronics). It also solves the wavelength incompatibility issues that existed between 10Base-FL (850 nm) and 100Base-FX (1,300 nm), making the migration path over fiber virtually seamless and extremely cost-effective.
With so many people talking about Gigabit Ethernet or even 10-Gigabit Ethernet, why develop another standard that focuses on Fast Ethernet? Three reasons:
While these standards are appropriate for backbone and riser applications, 100Base-SX was developed for the horizontal structured cabling subsystem of LANs, where most users are not yet ready for a gigabit to their desktop, but would like to have the infrastructure in place when they need it. By deploying an all-fiber infrastructure, organizations can take advantage of the performance benefits of fiber today and lay the foundation for Gigabit Ethernet to the desktop, where the most cost-effective solution will likely be serial, short-wavelength electronics.
Because the existing standards did not provide a straightforward migration path from Ethernet to Fast Ethernet over fiber, as mentioned above.
The 100Base-SX standard complements and supports other developments such as centralized cabling architectures. The centralized-cabling approach to network cabling leverages fiber's ability to support link distances up to 300 m to centralize active electronics in a single location, allowing network designers to reduce the size and number of telecommunications closets (TCs), buy fewer active electronics, and increase system reliability and accessibility.
Here are the specifics
100Base-SX supports the following:
Operation over a minimum distance of 300 m (full-duplex) in support of either traditional hierarchical star or the new, lower-cost, centralized fiber-optic cabling architecture.
Interoperability between new 10/100-Mbit/sec fiber LAN electronics and legacy, 10Base-FL products.
Low-cost, short-wavelength LED devices.
Connector independence.
An easy upgrade path to 100 Mbits/sec.
Additionally, the standard supports auto-negotiation with current 850-nm Ethernet devices. In this area, the standard:
Auto-negotiates between 10 and 100-Mbit/sec transmission speeds.
Minimizes the cost of upgrading from 10 Mbits/sec to 100 Mbits/sec.
Parallel detects 10- and 100-Mbit/sec non-negotiating devices.
Supports both half- and full-duplex operation.
We will know the value of the standard as we are able to track its use by end users. However, early indications are positive. In May, the Fiber Optics LAN Section conducted an interoperability demonstration at the Spring BICSI conference in Las Vegas, where we saw strong interest in the standard and the range of commercially available products. The demonstration featured products from 3M/Volition, Allied Telesyn International, GarrettCom Inc., IMC Networks, Lucent Technologies, Sun Conversion Technologies, Siemon Co., Transition Networks, and Tyco Electronics, as well as a silicon solution from Micro Linear. It was conducted over a 62.5-micron 300-m multimode cable, as specified in the standard, and showed product interoperability, compatibility with 10Base-FL, auto-negotiation, and the ability to support high-bandwidth applications.
Studies published recently by Sage Research, the Tolly Group, and Cahners Instat Group all show that the use of multimode optical fiber continues to grow, and that its momentum is gaining. Much of this growth can be attributed to the fact that multimode optical fiber is not always a higher-cost alternative than copper. In fact, some users find that when they are able to utilize centralized cabling architectures to minimize electronics, the costs are actually lower for fiber-based systems.
In a research report developed by the Tolly Group for 3M, "Migrating to Fiber: The Case for Centralized LAN Cabling," analysts compared the cost per user for distributed networks using Category 5E and Category 6 unshielded twisted-pair (UTP) cable versus centralized networks using multimode optical fiber and 3M/Volition products.
The first scenario looks at a 60,000-sq-ft building supporting 267 users. The copper scenario is based on the costs for one main equipment room and five TCs, with dimensions of 10x11 ft. Using Category 5E UTP, the costs are estimated at $962.76/user; with Category 6 UTP, the costs are $972.85/user. The fiber-based scenario assumes that you still have one main equipment room but can centralize the electronics in two smaller TCs, with dimensions of only 2.5x4 ft. The estimated costs for the fiber scenario are $806.60/user, which represents a claimed savings of $41,587.56 over Category 5E UTP and $44,270.30 versus Category 6. In addition, the user can reallocate the space that would have been used for TCs for other purposes.
The second scenario reviewed is for a 240,000-sq-ft building housing 1,067 users. The copper-based scenarios assume one main equipment room and 23 10x11-ft TCs. The estimated costs for a Category 5E solution are $996/user and for Category 6, $1,006.10/user. The fiber scenario assumes one main equipment room and 11 2.5x4-ft TCs. The estimated costs are $773.09/user, representing a claimed fiber system savings of $237,770.11 versus Category 5E and $248,537.05 versus Category 6.
We are confident that the new Short Wavelength Fast Ethernet standard will further improve the economics of choosing an all-fiber solution and give users more data that will show that optical fiber is no longer the choice for the future but is the best choice for today.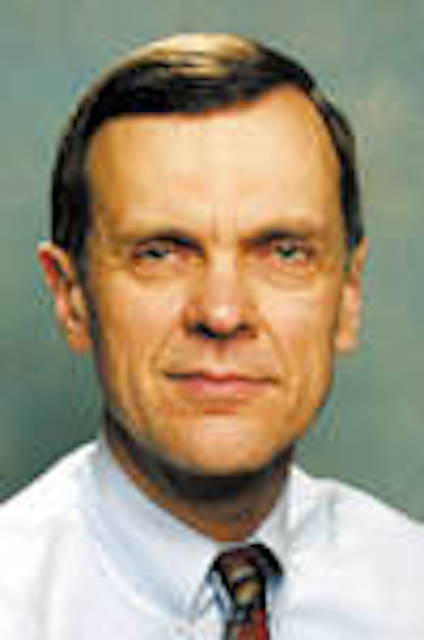 John Struhar is a Distinguished Member, Technical Staff at Lucent Technologies. He wrote this article on behalf of the Fiber Optics LAN Section of the Telecommunications Industry Association, in which he chairs the Membership Committee. FOLS member companies include 3M/Volition, Allied Telesyn International, AMP Netconnect, Aura Networks, Belden Wire & Cable, Berk-Tek, CommScope, Corning, Corning Cabling Systems, Leviton Voice and Data Div., Lucent Technologies, Micro Linear, Ortronics, Panduit, the Siemon Co., Sumitomo Electric Lightwave, Sun Conversion Technologies, and Transition Networks. For a copy of John's BICSI presentation on the 100Base-SX standard, please visit the FOLS Website at www.fols.org.