Single-box test solution puts startup ahead of pack
Dec 1st, 2001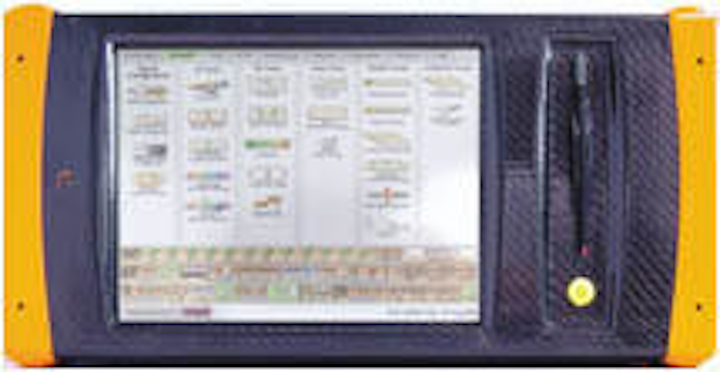 SYSTEMS
By MEGHAN FULLER
Before 1910, automobiles were made entirely by hand over a period of several months, resulting in a very expensive end product-until Henry Ford implemented the assembly line and gave birth to the concept of low-cost, high-volume manufacturing. Startup Circadiant Systems Inc. (Allentown, PA) is hoping to bring the same concept to optical equipment manufacturers. In September, the company unveiled a single-box test solution designed to lower costs, reduce cycle times, and speed time-to-market by consolidating existing test instruments, automating test processes, and embedding intelligence.
Today, each test station is customized, even though most tests are standardized. Optical equipment manufacturers must cobble together up wards of a dozen general-purpose test instruments to build a custom test set to meet their everyday testing requirements.
Enter the Circadiant optical standards tester, which consolidates the functions of traditional physical-layer test systems into a single instrument. "With all that under one box, we can eliminate much of the testing for Layer 3, Layer 2, and in particular the physical layer where nobody else is making much effort at this point," contends Circadiant CEO John French. "When each of the instruments is separate, neither one of them has the overall picture. When you put them all together and they are automated, they do get the overall picture of how the product is behaving, so we can embed intelligence to determine if the product is passing or failing and to help diagnose problems," he adds. Using a combination of consolidated micro-optics and statistical analysis, the Circadiant box enables one-button, automatic testing of standard measurements, claims the company. Such measurements include power, wavelength, optical sensitivity, optical overload, optical signal-to-noise ratio sensitivity, and side mode suppression ratio.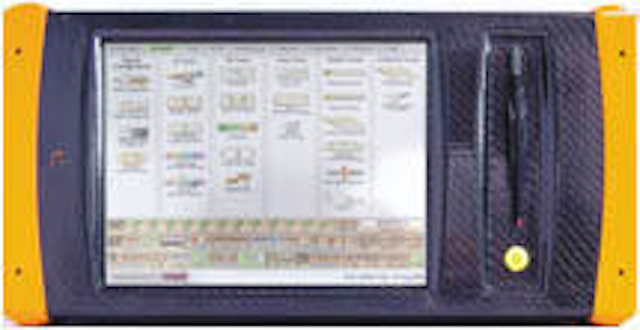 Circadiant Systems' A3300 optical standards tester is a purpose-built intelligent test solution designed to reduce manufacturing costs, accelerate time-to-market, and eliminate the need for complex rack-and-stack custom solutions.
Due to the high degree of consolidation and automation, the Circadiant box also features embedded intelligence; it can identify where and why a problem exists, which makes it particularly well suited to help eliminate field returns, for example.
Because the Circadiant box enables sophisticated failure mode analysis, it is an ideal tool to ease the transition between R&D and manufacturing. The R&D engineers can use it to ensure that they have completely checked all parameters before the component goes to manufacturing. In the event that there are field returns, the manufacturing engineers can test the components themselves, freeing up the R&D people to continue working on new projects.
"The real point is that we see this as helping to be a bridge between development and manufacturing in that the development people can check the device in the same way that the manufacturing people do," contends chief technology officer Joseph Thompson.
The Circadiant box also enables the end user to configure different traffic patterns and vary the extinction ratio, output power, optical signal-to-noise ratio, and wavelength.
It seems the folks at Circadiant have thought of everything. Tom Hausken, director of the Optical Communications Components Practice at Strategies Unlimited (Mountain View, CA), admits that he, for one, is at a loss to find a hole in Circadiant's story. "I think it makes sense," he says. "There are a lot of things going on in the industry right now that will move everything forward, including automation and integration. Moving test equipment forward is another-making it easier, having more standardized tests. [The Circadiant solution] fits the general migration of the industry," he adds.