ATTENDEES' CHOICE AWARDS
Jan 1st, 2002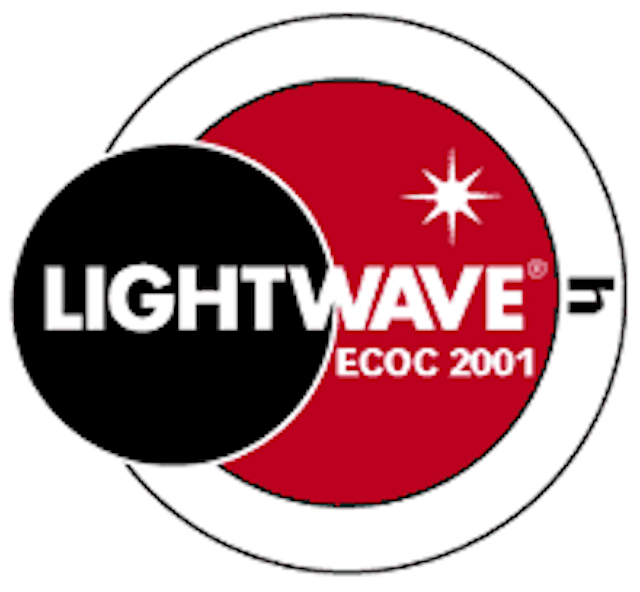 Congratulations ECOC 2001 Winners

ECOC ATTENDEES RECOGNIZE DESIGN ACHIEVEMENTS

Lightwave is pleased to recognize the winners of the Attendees' Choice Awards, held at the European Conference on Optical Communication (ECOC) in Amsterdam last September. The awards are designed to provide a "grass roots" view of what's hot and what's not, and many attendees took the time to tell us which products impressed them most at the show.
Look for additional Attendees' Choice Awards opportunities at the 2002 OFC conference in March.
SYSTEMS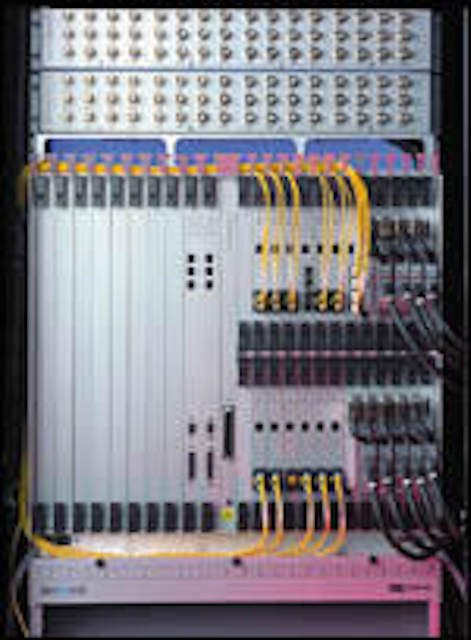 Protocol-agile bandwidth manager
With multiple network element and multiprotocol capabilities, CityStream eliminates the need for separate SONET add/drop multiplexers, digital-crossconnect systems, ATM edge switches, and IP routers. It supports data, voice, and video traffic over optical networks with a nonblocking core switching fabric that scales from 100 Gbits/sec. As a single network element designed for metro applications, it is designed to improve bandwidth efficiency. Independent test labs and third-party suppliers validate a blackplane bandwidth capability of 820 Gbits/sec.
Metro-Optix Inc.,
Allen, TX
SUBSYSTEMS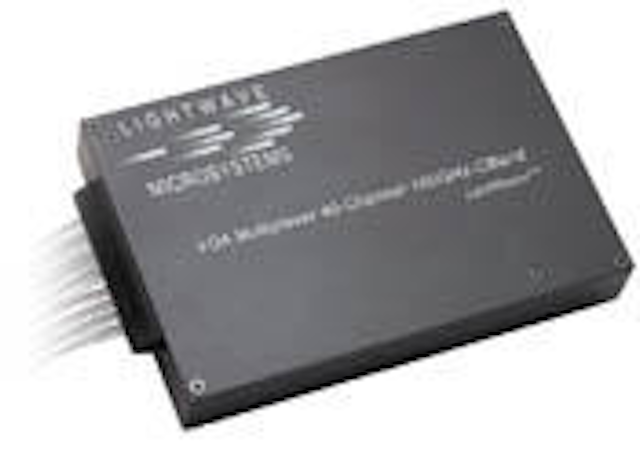 VOA demultiplexer
The LightWeaver VOA demultiplexer consists of 40 thermo-optic variable optical attenuators and one arrayed-waveguide-grating demultiplexer. Replacing 79 or more discrete optical elements, this device has total channel isolation required for demultiplexing applications.
Lightwave Microsystems,
San Jose, CA
COMPONENTS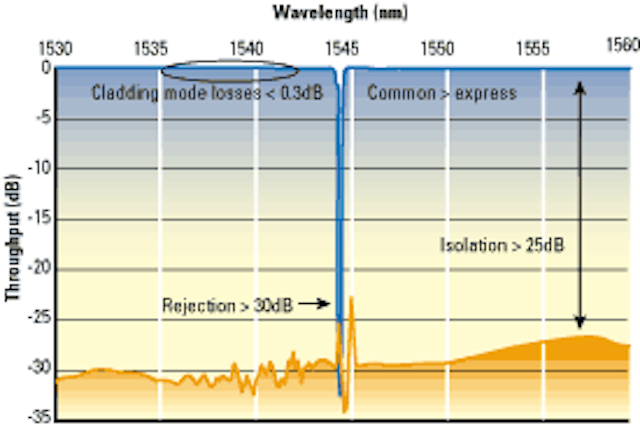 Add/drop multiplexer
This Mach-Zehnder-based 50-GHz optical add/drop multiplexer combines twin-core fiber and photo-imprinted Bragg grating technologies. Available in standard or premium models, the units have a wavelength range of 1530-1565 nm. The standard size measures 7x7x106 mm3, and the premium model measures13x80x106 mm3. This OADM is bidirectional and fully symmetric.
HighWave Optical Technologies,
Cedex, France
MANUFACTURING EQUIPMENT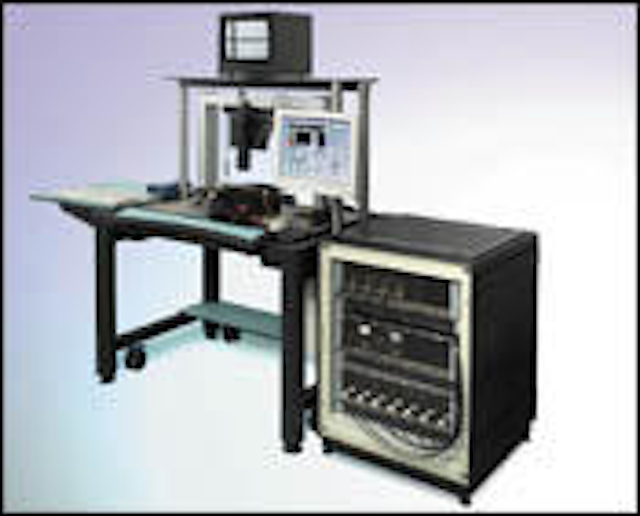 Fiber-alignment stations
These process-ready fiber-alignment stations for next-generation fiber-optic components are fully enclosed, self-contained manufacturing stations with automated component handling, laser welding, glue-dispense, and UV-cure options combined with safe, hands-off operation through a simple-use interface.
Melles Griot Ltd.,
Ely, UK
DESIGN TOOLS
Simulation software
Artifex 4.4 software is designed to provide a modeling and simulation environment supporting the design and validation of network technologies such as all-optical networks, standard and emerging protocols, switching equipment and architectures, and protection and restoration themes. Features include a new graphic interface, improved management of simulation parameters, and library extension with inclusion of various block/protocols.
Artis Software,
San Jose, CA
Test fixture
The ButterflyNet test fixture was designed for life test, burn-in, and characterization of laser-diode butterfly packaged de vices. It provides a repeatable thermal contact between fixture and device, ensuring thermal transfer/uniformity. It does not require bolting the package down; users insert for quick and easy release of up to 16 devices per "net." The product is compatible with standard 14-pin butterfly and custom butterfly packages.
Racal Instruments Inc.,
Irvine, CA