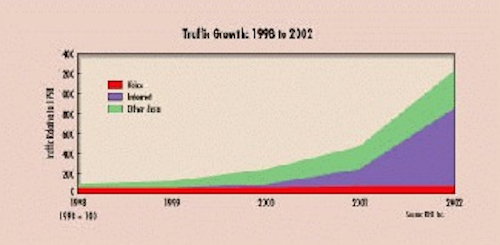 As dense wavelength-division multiplexing (DWDM) technology matures, it is expected to become not only a cost-effective way to add capacity in situations of fiber exhaustion, but also the foundation for the future transport network, succeeding Synchronous Optical Network (SONET).
According to a new report, DWDM and Optical Networks: Technology and Markets, by San Francisco-based RHK Inc., the DWDM market will soar over the next few years to $3.2 billion by 2002, a 70% increase from 1998. WDM technology will remain the number one solution to fiber exhaust for long-haul carriers, but will begin to penetrate other applications and carrier classes.
RHK expects wider acceptance among incumbent local-exchange carriers (ILECs) and competitive local-exchange carriers (CLECs) for deployment of WDM in interoffice routes in 1999. The availability of DWDM systems for metropolitan areas will spark additional interest, particularly as equipment vendors provide practical solutions for current problems.
Network-management issues will delay deployment of optical rings, wavelength service, and new non-WDM optical technologies that cannot be modeled like circuits. As WDM migrates from point-to-point to ring-based, new approaches to network management will be needed to fully enable optical networking in ILEC networks. Legacy operation support systems will need to develop ways to keep track of wavelengths as they traverse the network. By 2002, RHK anticipates that ILECs will be able to properly manage optical transport systems.
The major trends influencing RHK's forecast on the WDM/optical-networking market into 2002 are:
* the continued strong growth rate of data and voice traffic
* drastic increases in announced aggregate bandwidth capabilities
* the emergence of many new products for specific applications and new companies targeting optical networking
* the availability of optical add/drop multiplexers
* increased commitment to WDM in the interoffice by the ILECs
* the promise of wavelength-based service provisioning, specifically in metropolitan networks.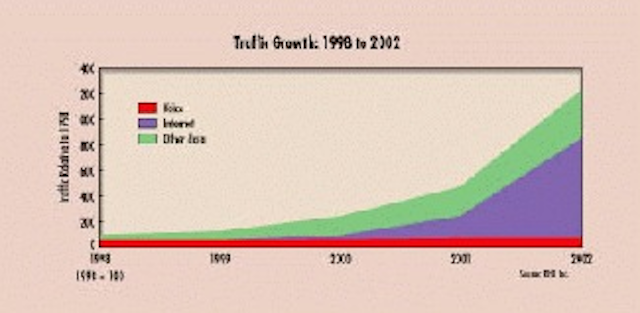 RHK's forecast focuses on WDM systems sold to public-network operators in North America and is divided into three segments: long distance, LEC interoffice, and LEC metropolitan (business rings). It does not include optical crossconnects, accessories, optical-networking equipment destined for nonpublic networks, or the impact of regional Bell operating company (RBOC) entries into long distance.
For more information or to purchase RHK's complete report, contact Mike Mahan at (650) 737-9600 ext. 233 or visit the company's Web site at www.rhk.com. u