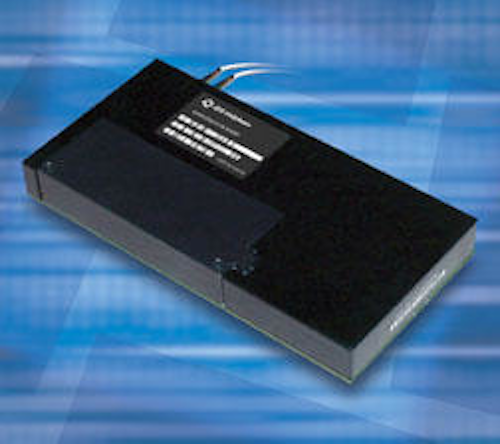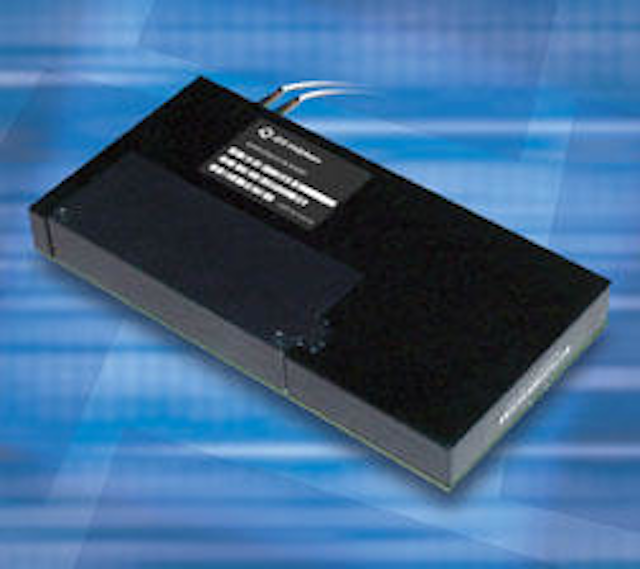 JDS Uniphase Corp. has unveiled the Wavelength Blocker (WB) for use in next-generation dynamically reconfigurable fiber-optic communications systems. Using an all-optical design, the WB can attenuate or block any number of wavelengths and can be reconfigured to select alternative wavelengths in milliseconds, says the company.
The WB's all-optical design enables remote, dynamic channel reconfiguration and offers significant cost savings when compared to current methods that use opto-electronic regenerators or require the installation of new equipment or costly manual adjustments for reconfiguration, contends the company. The two-port WB, available and now being shipped to customers, is the first product in a new family that will also include 1xN multi-port wavelength switches.
The WB covers the entire C- or the entire extended L-band with wavelength spacings of 50 or 100 GHz. All wavelengths may enter the device, and any selection of these wavelengths can be simultaneously attenuated to any level or completely blocked. Each wavelength power level can be independently controlled or blocked remotely via an electronic signal. The wide passband and low dispersion characteristics allow the WB to be cascaded to allow for concatenation of multiple devices in an all-optical wavelength routed network.
The WB has solid optical performance over its entire operating temperature range, including 0.5 dB bandwidths of +/- 11 GHz for the 50-GHz model and +/- 25 GHz for the 100-GHz model. The WB module, including fiber management and interface microprocessor electronics, is compact at 245 x 140 x 70 mm for the 50-GHz model and 220 x 110 x 32 mm for the 100-GHz model.
The Wavelength Blocker is now available for in either 100-GHz or 50-GHz configurations in C- or L-band.
For more information about JDS Uniphase (Ottawa, Canada, and San Jose, CA), visit the company's Web site at www.jdsu.com.