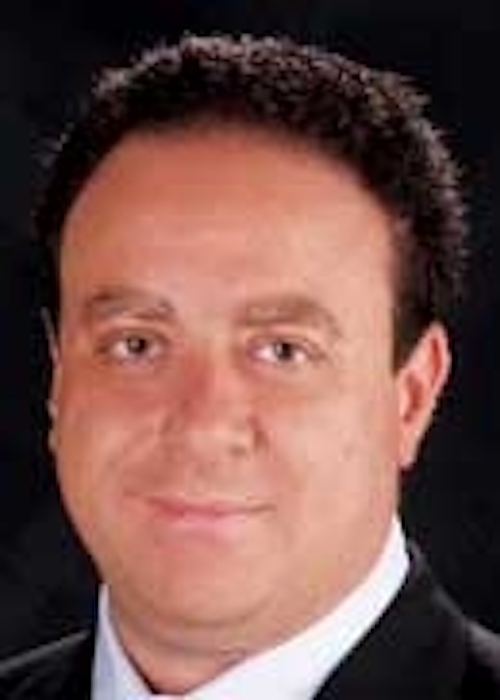 Verizon made headlines last year for its deployment of 100-Gbps technology in its ultra-long-haul network (ULH) between Paris and Frankfurt. That upgrade was part of a larger effort to meet increasing enterprise services demand, as well as ready the network for the expected wave of traffic from new undersea cable systems. In an interview with Lightwave, Verizon Vice President of Global Network Planning Ihab Tarazi discussed the drivers for increased bandwidth demand in Europe, how Verizon has expanded its capabilities in France and the UK, and the roles 40- and 100-Gbps technology will play in the carrier's network.
Lightwave: How fast is enterprise customer traffic growing on Verizon's European network?
Tarazi: In general, the enterprise IP network is growing in double digits—and it is not a small double-digit number. At the same time, the number of connections continues to go up, which is an indication of how many customers and how many sites and people are on the network, as well as the number of new destinations that customers are asking for.
What applications are driving this growth?
More and more, we are seeing customers who want turnkey solutions who have hundreds of sites across the globe. And usually the solution we provide to them includes many elements. One of them is the IP connectivity. Other elements would include the customer premises equipment, managing the servers, and applications like VoIP. VoIP has started to show up as a bigger driver for customers than we've seen in the past. Other new applications are telepresence and video conferencing.
Are there any regions or countries that are showing particularly strong growth?
There are new areas like Eastern Europe that we're expanding heavily into, but the traffic there is small. So even with the growth rates there, it doesn't make as much of an impact as Western Europe. And then within Western Europe you have some specific areas, like let's say the Nordics, that continue to do well. In all honestly, it's probably evenly spread. It's more customer-win dependent than country [dependent], because we tend to serve more multi-nationals than focus on a specific small business opportunity in any specific country.
Describe the elements of the network expansion in France.
We activated the first 100G between Paris and Frankfurt using the Ciena [at the time, Nortel] optical technology and the new coherent chips, etc. This French network does not use the coherent technology, but it uses the Ciena optical ULH technology. So this is the CPL product line, the OME 6500, and it's configured with multiple 10Gs. But the idea here is that we're setting up the network so we can upgrade waves to 100G as needed, just as we did with Paris and Frankfurt.
We coupled that investment with an expansion of the metro network inside Marseilles, so that we can have ultra-high-speed connectivity to the different cable systems to make it a tight, end-to-end connectivity. There is a massive number of new cable systems from the Middle East and India, all coming to Marseilles this year and next year. So the amount of capacity and connectivity to the Middle East and India is getting ready to expand. And all of it lands in Marseilles.
And what about the UK?
We're doing two things there. The first thing we're doing is adding a third optical leg completely diverse from the European core into the UK to multiple places outside London. And by doing so we're creating three-way diversity, all on the CPL network. The reason we're doing that is the Channel has multiple cuts a year; that is an area of very heavy traffic. So with a third leg, we feel comfortable we can maintain SLAs [service-level agreements]. Even in a double cut, we can maintain the network.
We are going to use the CPL technology to provide fast restoration between Europe and the UK. So we're keeping the network completely homogeneous with Ciena's CPL technology.
What we also are doing is that we have two portions of the UK, the northern UK and then the southern UK. The one we just announced is the northern UK, which has been expanded to ULH as well. So we can serve more cities in the UK and set up the network so we can add 100Gs on a success basis. And we just kicked off the project for the southern UK that also connects to all the cables stations coming to the UK.
So the strategy is to go from 10 Gbps to 100 Gbps, rather than 40 Gbps?
We have the ability to do 40G. But in reality, because most of the demand is driven by the IP connectivity, although some customer demand is there, the driver for 40G is probably not as strong as 100G. We feel comfortable that we're going to be able to do 100G Ethernet directly into the IP routers, compared to 40G, where most of it is 40G SONET or SDH. So with 40G, whatever efficiency you gain on optics, you lose it and more on the IP side, having to go to SONET interfaces or SDH.
And the customers that are coming to us are not asking for 40G Ethernet. They have the same challenge at their level because of IP demand. So most customers are either asking for multiple 10Gs or four times 10G if they ask for 40. And some of them—not in Europe yet, but it will be coming soon—are asking for 100G interfaces.
Now that doesn't mean we're not doing some 40G. On a success basis, we're going to do some 40G. But we consider 40G, at this time, to be an interim step from an economic as well as a technology [basis], having to use SDH interfaces.
When will these upgrades be completed?
It's already finished completely in France. And then by third quarter of this year—probably earlier, hopefully July, but let's say July to third quarter—we'll finish the third leg from the UK to the Continent, and we'll also finish the northern UK section. The southern UK is the only project that won't be finished [this year] and that will continue through next year.
Ihab Tarazi is vice President of global network planning at Verizon, responsible for the network planning and development of Verizon's global wireline network. Verizon's global IP network spans more than 2,500 cities in 150 countries, touching six continents.