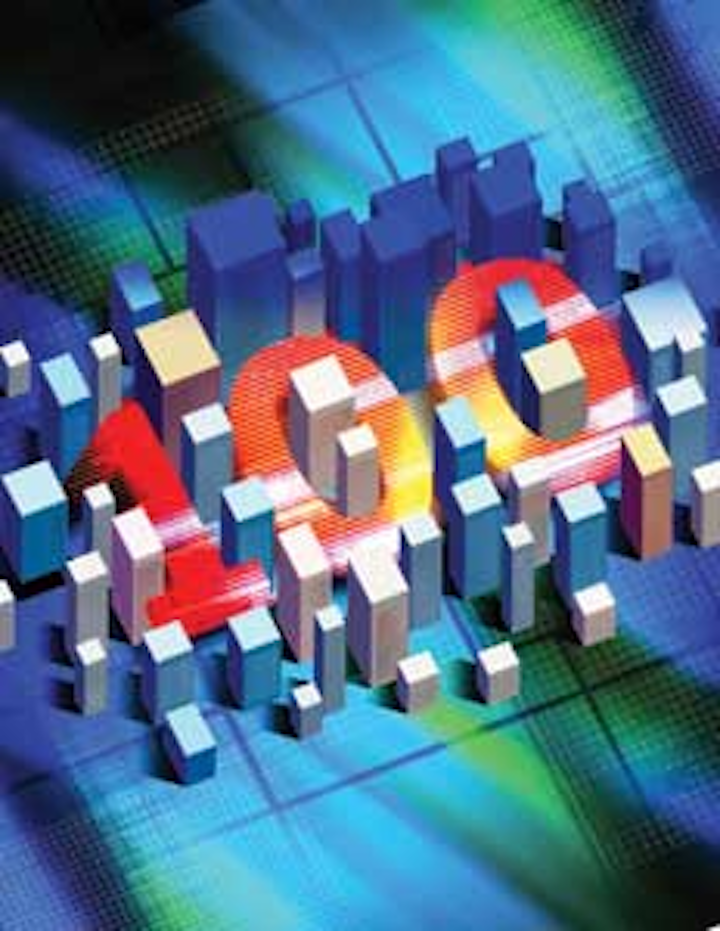 By Stephen Hardy
Metro networks weren't the first applications of 100-Gbps technology. But operators within the niche appear to be making up for lost time.
As 100-Gbps deployments in long-haul networks gained momentum last year, several observers thought a less expensive alternative would have to be offered for 100 Gbps to see widespread deployment in the metro, particularly for data-center interconnect.
Events this year have proven such fears unfounded. This year's tide of 100-Gbps deployments includes several examples within metro/regional networks. But that doesn't mean those who called for a different technical approach to the metro were wrong.
Pent up demand
The increasing number of metro/regional 100-Gbps deployments highlights how quickly bandwidth demand has grown across network niches.
"Metro 100 gig has ramped quite well for us. About half of our customers that are deploying 100 gig are deploying 100 gig in the metro," says Michael Adams, vice president, product and technology marketing at Ciena Corp. The company counts CenturyLink and XO Communications among its high-profile metro 100G customers.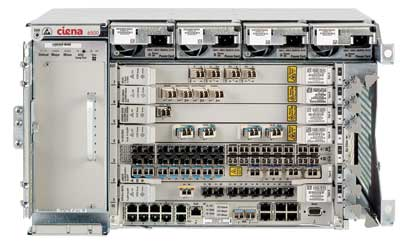 Systems that use coherent detection have proven almost as popular in metro applications as they have in the long haul. Photo courtesy of Ciena Corp.
Ciena has found a healthy demand for both direct 100 Gigabit Ethernet (100GbE) connections - mainly for router interconnect, particularly from the larger carriers - and 10×10-Gbps muxponding. "Right now I would say almost about 40% of our deployment is with 100GbE, in the context of running them over 100-gig waves," Adams explains. "Now that's skewed a little bit to a smaller number of customers. I would say from a number-of-customers perspective, the statistic would be more skewed to 10×10G."
Mike Sabelhaus, who works on optical solutions for Fujitsu Network Communications, reports that 100G technology has appealed to several different carrier types. For example, one "large east coast wireless network operator" is using the technology to connect routers for mobile backhaul, he says. Wireless operators in general have adopted 100G for connecting mobile switching centers, Sabelhaus adds. Elsewhere, another large carrier customer has incorporated 100G technology into its network to meet a trio of requirements: fiber relief via 10G muxponding, IP router aggregation/interconnection, and support of Optical Transport Network (OTN) switching requirements.
Cable operators have interest in the technology as well. "A lot of what we're seeing in the cable networks is using it for their metro transport networks, hub site to hub site within a city or region, and potentially to connect backbones together or other regions together," Sabelhaus notes.
Like his competitors at Ciena, Sabelhaus sees significant interest in both direct 100GbE connections and muxponding applications. That trend should continue in the future, he says, based on his projections for demand between this year and 2015. "In the transponder area, I'm seeing roughly 50% to 75% growth from year to year," Sabelhaus reveals. "And muxponder is in the 30% to 40% growth area."
Demand for high-speed metro/regional pipes drives not only sales of 100G platforms, but also 100G network services. Zayo Group has just started to deploy its first customer-requested 100-Gbps metro link after building a metro-centered extension of its long-haul network for another customer.
The drivers for 100-Gbps network services are similar to those the systems vendors have encountered, reports Zach Nebergall, head of the wavelength product unit at Zayo. "Data center to data center is I'd say the primary driver we've seen so far," Nebergall says. "In the carrier segment, I'd say there is a similar dynamic, but a PoP [point of presence] to PoP scenario; with the wireless guys, it's a mobile switching center to PoP."
Coherence around coherent
Another commonality among the majority of metro/regional deployments is use of coherent transmission technology. Part of this trend may be that only one optical hardware supplier - ADVA Optical Networking - has commercialized an alternative that uses direct detection (more on this later). Nevertheless, coherent has proven more attractive than the doubters had believed.
Helen Xenos, Ciena's director of product and technology marketing, asserts that from a technical standpoint, coherent is popular for metro/regional applications for the same reasons it's popular in long-haul networks. It works on just about any fiber, is spectrally efficient, and delivers robust performance in the face of impairments.
Comfort with the technology also has proven a major factor with some deployers. "Given that it's early in the deployments, we think that the cost basis was still there, that we could make the same technology work," Nebergall says of Zayo's decision to use coherent technology. "The tradeoffs didn't make sense to us such that we'd move off of a piece of equipment that we were pleased with so far."
Yet, just because you're using the same system in your metro/regional and long-haul networks doesn't mean you're using exactly the same technology. For example, Adams acknowledges that Ciena has a portfolio of coherent combinations for different applications. While declining to provide a great deal of detail, he reveals that Ciena supports more than one approach to forward error correction so customers can balance reach and latency requirements. "We've talked about in the past that for metro, as an example, one possibility going forward is using 16QAM tuning capability to have a 50% economic improvement in metro/regional 100 gig," Adams adds.
Direct detect for the metro

ADVA Optical Networking reports success with its 4×28-Gbps approach among those outside of the traditional telco establishment. Photo courtesy of ADVA Optical Networking
But coherent hasn't succeeded within every corner of the metro. ADVA Optical Networking has found several customers for its 4×28-Gbps direct detect approach. In particular, cloud service providers, Internet exchanges (such as the Amsterdam Internet Exchange and DE-CIX), and private enterprises find direct detect appealing, according to Jim Theodoras, senior director of technical marketing at the systems house.
While the technique offers a smaller price tag than coherent, Theodoras says that factor often appears to be beside the point. "We were surprised at how less important 'cost competitive' was in this space," he says. "It turned out they cared more about compatibility and efficiency."
Among these customers, "compatibility" means dovetailing with existing 10-Gbps traffic and networks; it's comparatively easy to move from 10-Gbps to 25-Gbps wavelengths, particularly on the same network, Theodoras says. And "efficiency" means small power and footprint requirements as well as greater spectral efficiency versus 10 wavelengths of 10 Gbps.
Of course, four 25-Gbps wavelengths don't provide the spectral efficiency of a single 100-Gbps wavelength. Yet the gap between 4×45G and 100G may not be as great in some applications as it would appear, Theodoras asserts.
"It turns out that a lot of the existing 100-gig coherent offerings, to meet the type of span requirements [some users require on brownfield deployments], they need guard bands on each side of it," he explains. "So if you look at the guard bands required in a 100-gig coherent versus the 100-gig metro, it turns out it's not really a 4:1 disadvantage for [4×28-Gbps] 100-gig metro versus the coherent; it's almost a 2:1 disadvantage if you take into account the guard bands."
Cost does become an issue on the other side of the span spectrum, where applications run relatively short distances. Both of the Internet exchanges, for example, needed to send 100 Gbps less than 40 km. "If someone only needs to go 100 km, they don't want to pay for a 3,000-km solution," Theodoras reasons.
As this issue goes to press, ADVA Optical Networking is the only systems house to offer the 4×28-Gbps option as a publicly released product - but others, such as ECI Telecom, have signaled their intentions to join the party.
The question, given the success coherent approaches have had in the metro, is just how large that party will be.
More LW Articles
Past Lightwave Issues