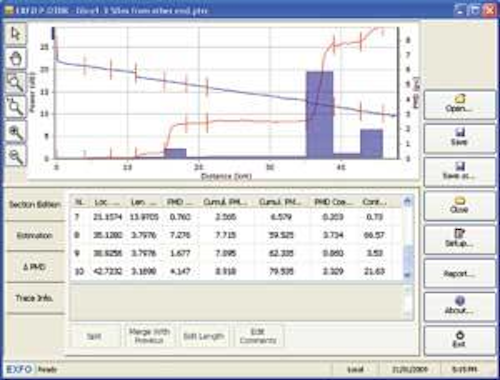 EXFO Electro-Optical Engineering Inc. (www.exfo.com) says that a Tier 1 network operator from the Europe, Middle East, and Africa (EMEA) region has selected EXFO's FTB-5600 Distributed PMD Analyzer to enable a network upgrade to higher transmission rates.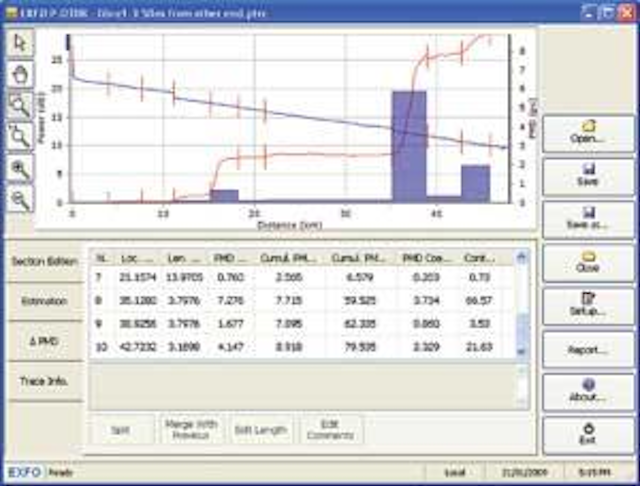 In a deal reaching roughly $2.0 million, EXFO's newly released FTB-5600 Distributed PMD Analyzers will be used to quantify the level of polarization-mode dispersion (PMD) on specific fiber sections of the operator's core network. As a result, it will allow the customer to identify and repair only the affected sections of its network when upgrading to 40 Gbps today and 100 Gbps in the future.
Luna Technologies (www.lunatechnologies.com), a division of Luna Innovations Inc., announces the PHOENIX 1200 tunable swept laser module with picometer accuracy and, says the company, the industry's first integrated wavemeter. Luna says the C-band laser has NIST-traceable accuracy and subpicometer resolution, making it suitable for fiber-optic test and measurement, spectroscopy, and fiber Bragg grating-based sensing applications.
JDSU (www.jdsu.com) and Polatis Inc. (www.polatis.com) have signed a distributorship agreement under which JDSU will integrate Polatis products as part of its portfolio of test products for the lab and production markets. The agreement expands a distributorship that was originally entered into in 2005 when JDSU and Polatis first began offering the Series 1000 all-optical offerings for automating test and measurement processes.