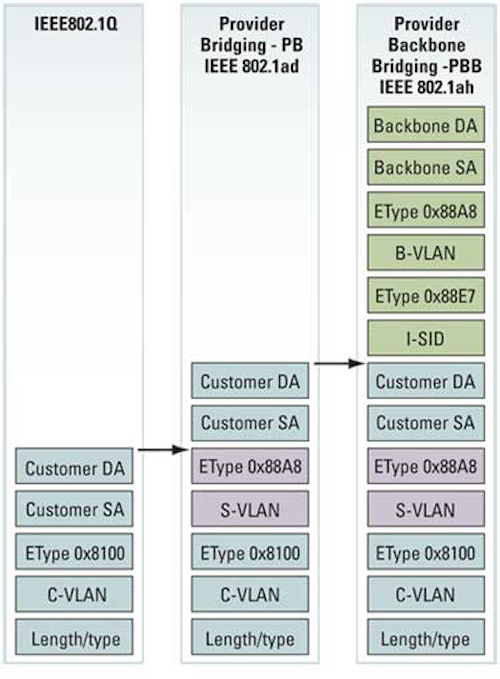 By Yossi Saad
---
Overview
With Ethernet proliferating from the enterprise into carrier networks, challenges had to be addressed to ensure interoperability. Vendors and carriers have performed multiple standardization activities and interoperability tests to meet these challenges, enabling the continuous growth of Carrier Ethernet services.
---
Ethernet interfaces were designed with interoperability in mind. It is rare to find two products incompatible at the Ethernet interface, which is what ensures smooth operation of private and public networks around the world. Every world traveler who has experienced the incompatibilities of telephone plugs or electrical outlets in different countries can appreciate the unprecedented commonality of Ethernet interfaces. Almost anywhere around the globe, Ethernet connectivity is most likely to work—wired, through the ubiquitous "RJ-45" plug, or wireless, with the well-supported 802.11 standard—making our business trips more productive and establishing a global, uniform market for Ethernet products
Ethernet was also smartly designed to be compatible with a wide range of line rates, e.g., from 10 Mbps up to 1 Gbps using the same RJ-45 connector. Unlike legacy TDM services, where T1, T3, and OC-3 used different physical interfaces, Ethernet offers growth from as low as 10 Mbps or less up to a full Gigabit Ethernet service without requiring a site visit to change equipment or reconnect cables. This capability significantly simplifies the process of service upgrades and reduces operational expenses.
Simple interoperability is the essence of Ethernet. It was therefore only natural that when Ethernet started expanding beyond the enterprise LAN and into carrier networks, such attributes had to be maintained. Multiple organizations have been active in these efforts, including the Institute of Electrical and Electronics Engineers (IEEE) that is responsible for the standardization of the Ethernet protocols, the Metro Ethernet Forum (MEF) and the Optical Internetworking Forum (OIF) that look into the network-level and service considerations, and additional entities such as the International Telecommunications Union (ITU-T) and the Internet Engineering Task Force (IETF) that look into specific aspects of networking.
Defining Carrier Ethernet 2.0
At the Ethernet layer, which is the second layer of the Open Systems Interconnection (OSI) reference model, IEEE is the most dominant organization, defining the various standards for Ethernet connectivity. These are mainly covered under two working groups: 802.3 that defines the physical layer and link layer of Ethernet and 802.1 that defines the networking protocols of switched Ethernet. The IEEE 802.1 collection of standards lays the foundation of the switched Ethernet networks we see today, both in the enterprise LAN and in the carrier networks. It is therefore an important milestone in Carrier Ethernet development that IEEE has recently completed the ratification of the last of the fundamental three standards defining Carrier Ethernet networking: Provider Backbone Bridging (PBB), PBB-TE, and Connectivity Fault Management (CFM).
.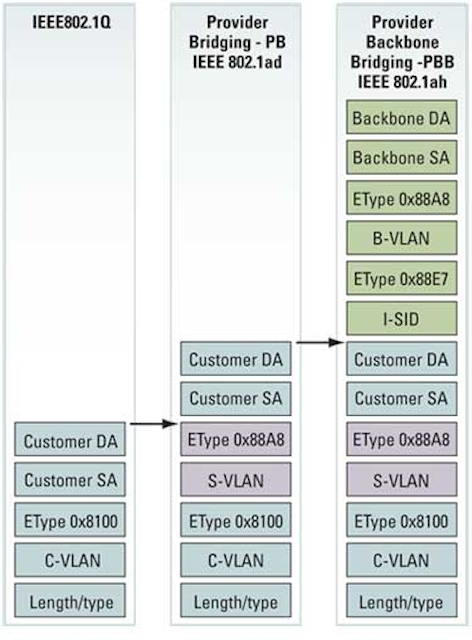 FIGURE 1. Frame encapsulation of Carrier Ethernet protocols.
PBB extends the virtual LAN (VLAN) technology used in enterprise networks into the carrier space. Building on its predecessor Provider Bridging standard (a.k.a. "Q-in-Q," standardized as 802.1ad), PBB has been standardized by IEEE as 802.1ah (see Fig. 1). It aims to address the issues raised when Ethernet is taken into a carrier network, resolving scalability limitations and separating customers from the provider's domain. However, PBB's intrinsic statistical, nondeterministic behavior is a concern to carriers that expect, for some applications and services, a deterministic behavior similar to what they experience in their legacy SONET/SDH networks.
IEEE has risen to the challenge and defined a special Traffic Engineered profile for the PBB standard, PBB-TE, recently ratified as 802.1Qay. This profile specifies a more deterministic behavior of the network, introducing bandwidth reservation capabilities, predefined paths, and bound jitter and delay. When PBB-TE is combined with a sophisticated yet simple-to-use management system, the operator enjoys an operational experience similar to that of a TDM network. This kind of Ethernet transport is optimal for traffic that is sensitive to delay or jitter and requires guaranteed bandwidth, such as broadband mobile backhaul and premium enterprise connectivity services.
IEEE has complemented the PBB and PBB-TE standards with the CFM defined in 802.1ag. This standard includes multiple tools that are used for service assurance in Carrier Ethernet networks. Periodic connectivity check messages (CCMs) are exchanged between service endpoints to ensure end-to-end path continuity and serve as a fault detection mechanism. Link trace messages (LTMs) follow the detailed path of a service, and loopbacks can help in fault isolation. Protection switching methods use these tools to ensure service continuity and carrier-grade "five 9s" availability (i.e., service availability of 99.999% or better).
Use of these enhancements for Carrier Ethernet to better meet carriers' needs is also known by some as Carrier Ethernet 2.0. The migration from the older Q-in-Q technology to the more scalable connectionless PBB and the introduction of the robust and guaranteed connection-oriented PBB-TE enable Carrier Ethernet 2.0 to be positioned as a true contender to replace legacy SONET/SDH transport systems.
Demonstrating interoperabillity
With the Carrier Ethernet 2.0 standards suite now in place, service providers are moving faster toward its deployment. But as with all other technologies, they seek the confidence of multivendor availability and simple interconnection. While private tests were performed in the laboratories of multiple carriers, some public demonstrations openly presented such multivendor compatibility and Carrier Ethernet's readiness for prime time.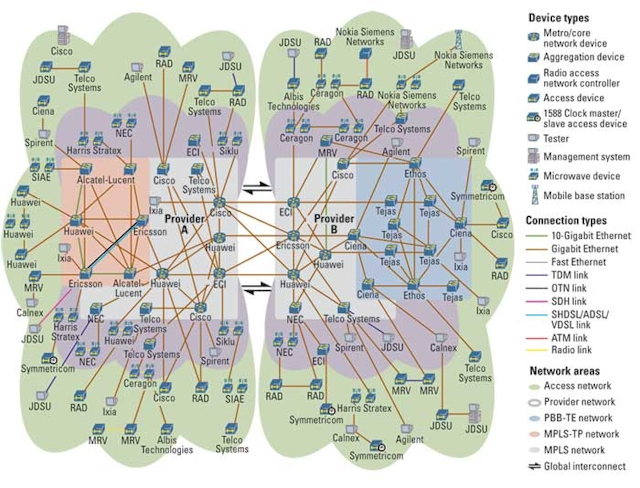 FIGURE 2. EANTC's Carrier Ethernet World Congress 2009 multivendor interoperability showcase.
In the first half of 2009, the Optical Internetworking Forum (OIF) performed a global interconnectivity demonstration of several elements expected in typical carrier networks. It involved seven major carriers from around the world, including China Telecom, Deutsche Telekom, Orange Labs - France Telecom Group, KDDI R&D Labs, NTT, Telecom Italia, and Verizon. The ability to interwork on a global scale was demonstrated, and additional interoperability issues were tested.
Some of the tests on the Ethernet level have confirmed Carrier Ethernet interworking utilizing PBB-TE and CFM with equipment from multiple vendors, seamlessly transferring data on the Ethernet domain and interoperating with an IP/MPLS network core. A variety of services with different service-level agreements (SLAs) were carried over the demonstration network, applying quality-of-service mechanisms with carrier-grade service assurance and service protection switching (for more details visit http://tinyurl.com/ethosoif).
Recently, another important interoperability test was performed by the European Advanced Networking Testing Center (EANTC). This event took place in the EANTC labs in Berlin, Germany, and involved 67 products from 24 vendors, all connected to each other in a complex network aimed to simulate a real inter-carrier network configuration (see Fig. 2). The interoperability testing focused on several key areas, including:
Global interconnect—enabling cross-carrier Ethernet services, which is the focus of the Metro Ethernet Forum (MEF) Phase 3
Broadband mobile backhaul—addressing this fast-growing market us ing the MEF-22 technical specification
Managed Ethernet services—enabling simple management of multi vendor carrier networks
Carrier Ethernet transport—including PBB-TE and MPLS-TP to enable a migration from legacy SONET/SDH transport infrastructures to Carrier Ethernet
Through a comprehensive testing report (http://www.eantc.com/cewc2009) and a live demonstration during the Carrier Ethernet World Congress held in Berlin in September 2009, the EANTC has demonstrated once again how Ethernet is following the interoperability path even when it grows into the carrier domain.
Carrier Ethernet is the dominant technology for delivering data services today. With the appropriate design approach that incorporates simplicity, cost-effectiveness, and interoperability, it is now ready for the next phase, serving as the infrastructure for the future all-packet network.
Yossi Saad currently serves as the vice president of marketing at Ethos Networks Ltd. An industry veteran with more than 20 years of experience in various areas of the global telecom market, he is a member of the Metro Ethernet Forum and a frequent speaker at industry conferences.
---
Links to more information
LIGHTWAVE: Do You Need Protection and Redundancy in Your Metro Ethernet Network?
LIGHTWAVE ONLINE: Multipoint PBB-TE and T-MPLS
LIGHTWAVE:Fiber Optics among Carrier Ethernet's Multiple Access Technologies