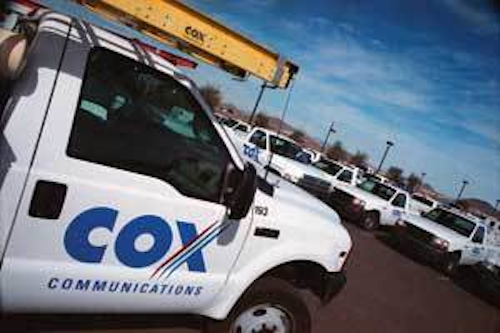 While the battle for the consumers' television dollar has gotten most of the ink in the trade press recently, the traditional telcos and cable multiple-system operators (MSOs) are waging war on another, less publicized front: the small and medium-sized business market. The telcos are moving aggressively into the residential video services market, where the MSOs currently enjoy a 90% penetration rate. To compensate for the loss of residential customers, the MSOs have no choice but to pursue the perennially underserved small- and medium-sized businesses. And they are winning over these customers with Carrier ­Ethernet.
According to Tom Buttermore, general manager of Nortel's (www.nortel.com) Global Cable Solutions Division, the MSOs are expected to net $2 billion this year from business services. That revenue will experience a five-fold increase over the next 3 years for a total of $10 billion by the end of 2009. Enterprises may demand the utmost in reliability, security, and quality, he says, but they also represent the highest margins.
Umesh Kukreja, director of marketing at Atrica (www.atrica.com), agrees, adding that the small and medium-sized enterprises are the biggest underserved market-worldwide. When he talks to potential MSO customers, he says, the biggest question on their minds is, "What is the best architecture for competing with the ILECS?"
The ILECs typically deliver business services over disparate architectures. A high-security application, for example, is run over a DWDM network. Schools, businesses, and financial institutions that require 50-msec protected services would be served via a SONET/SDH network. And inexpensive Ethernet services would run over Layer 2 or 3 architectures, Kukreja explains. "It becomes very clear that having Ethernet services but running them over three different networks is not an ideal platform for some of these small and medium-sized businesses, local and regional governments," he asserts. "You need to have a different architecture, and that's where Carrier Ethernet comes in."
Carrier Ethernet, as defined by the Metro Ethernet Forum (www.metroethernetforum.org), features 50-msec protection, simplicity of network management, and TDM integration. Carrier-class Ethernet also enables carriers to provide guaranteed service-level agreements (SLAs) for each application. It makes sense to deliver Ethernet services, says Abdul Kasim, vice president of Ethernet business development at ADVA Optical Networking (www.advaoptical.com), because 98% of all traffic originates and terminates on Ethernet ports. "In the race between the telcos and MSOs to capture business customers, everyone agrees that Ethernet is the way to go," he asserts.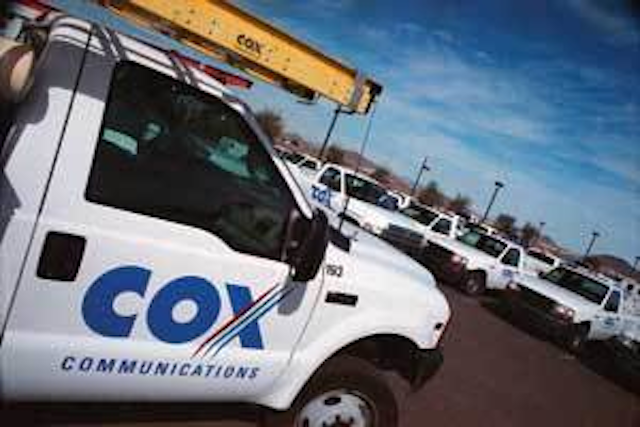 Cox Business Services says it is so ubiquitous in the city of Omaha, NE, that the incumbent, Qwest, actually has fewer business customers. Cox provides high-capacity data services as well as local and long-distance voice service via a fiber-optic backbone that connects directly into the customers' premises.
Two of the more successful MSOs-as well as the most vocal Ethernet proponents-are Optimum Lightpath (www.optimumlightpath.com), the business services arm of Cablevision, and Cox Business Services Omaha (www.coxbusiness.com), which claims to have more business customers in the Omaha area than the incumbent, Qwest.
For Craig Dassner, senior sales engineer with Cox Business Services Omaha, Ethernet is "a no-brainer. When we go in and speak to customers, as soon as we mention the word 'Ethernet,' they automatically want to know more," he says, noting that most of the people he deals with are IT directors and/or LAN administrators for whom Ethernet is near and dear. "It's in the core of most people's networks, so they are familiar with it, they understand it, they touch it every day."
That said, customer reception has not always been so warm. While no one would accuse the ILECs of running flawless organizations, the MSOs suffer from their share of negative ster­eotypes as well. There's a reason why Jim Carrey played a cable guy in his movie of the same name. Dassner has heard them all before: The cable guys are unreliable. They have no experience with mission-critical services and SLAs. The term "five-nines," a mainstay in the telco world, is completely foreign to the cable MSOs.
Dassner admits that public perception has been a problem in the past. When he first took the position at Cox Business Services in the late 1990s, "There were a lot of people leaning back in their chairs with their arms folded, wondering if this meeting was going to be a waste of their time," he recalls. One such company was the popular Omaha Steaks, whom Dassner characterized as "nonbelievers who really shrugged us off as not a viable option for them." Today, the co-owner of Omaha Steaks appears in a commercial touting the benefits of Cox Business Services.
Dassner attributes Cox's success with Omaha Steaks and other enterprises in the area to metro Ethernet, which has helped the MSO provide the kind of reliability guarantees that business customers require. First Data Corp., the world's largest credit card processor, is one such client for whom "connectivity is not a hobby," says Dassner. "It's critical. They cannot go down. They need five-nines or even greater."
But Cox did not learn to deliver this level of reliability overnight. Cox Business Services Omaha began offering ATM-delivered transparent LAN services around 5 years ago, but found that some of the issues inherent in the protocol-such as the overhead required to use ATM as a core transport technology-made ATM-based Ethernet inefficient. As such, Cox migrated to an Ethernet-over-SONET environment, in which native Ethernet was encapsulated in a SONET payload and deployed in a point-to-point fashion.
"But as Cox evolved and grew into the higher end of the market, we started to see customers having more like five or 10 or 12 sites, and point-to-point deployments of Ethernet got too hard to manage," Dassner recalls. "So we had the need to go from what the MEF refers to as E-line service into more of an E-LAN service, which is an any-to-any type of configuration."
Cox ultimately selected an Ethernet over MPLS architecture. When Cox deploys what is known as metro Ethernet, it is actually deploying Ethernet as a Layer 2 transport, explains Dassner, who notes that many of Cox's competitors are rolling out Layer 3 routed services. Because Cox relies on a Layer 2 architecture, it does not need to make a MAC-address-to-IP-address conversion at every node, he adds. "When Ethernet enters into our network off an MPLS-delivered node, the customer throws a tag or label in front of that packet of data. It hits the ingress node on our network, and at that point, our network says, 'Oh, that has a VLAN tag of 101. I'm going to slap it on this label-switched path.' Then it's an express delivery from that network element, which receives the packet first, all the way to the destination network element, and it's never looked at again," he reports.
Optimum Lightpath delivers its Ethernet service over a fiber-to-the-business-premises network; the MSO has more than 2,700 miles of fiber-optic cable throughout metropolitan New York, New Jersey, and Connecticut. (Image courtesy of Optimum Lightpath)
Moreover, once traffic hits Cox's core network, traffic is routed over dual label-switched paths, he says. "If a label-switched path happened to go down-let's say a node were to go down on your primary path-we've already provisioned a fail-over path, so sub-50-msec restoration is our SLA. We're designed and driven for that type of recovery in the event that we have a primary label-switched path fail," he contends.
The folks at metropolitan New York-based Optimum Lightpath share Dassner's passion for metro Ethernet. Kevin Curran, senior vice president of marketing at Optimum Lightpath, reports that his organization is "trying to play an evangelist role in touting the benefits of metro Ethernet. The story is so simple and makes so much sense, it's really resonating with our small business owners," he says. Like Atrica's Kukreja, Curran cites the ability to support all services over a single architecture, thereby eliminating the need to do expensive conversions that complicate the network and add potential points of failure.
And that story has, in fact, resonated with customers, helping Optimum Lightpath nab the MEF's "Carrier Ethernet Service Provider of the Year Award," presented at GLOBALCOMM this past June. Optimum Lightpath has emerged as a leader in the Carrier Ethernet space, thanks in part to a multimedia marketing blitz-including billboards, newspaper ads, and television and radio spots-that has familiarized the vast majority of Manhattanites with carrier-class Ethernet.
Optimum Lightpath delivers its Ethernet service over a fiber-to-the-business-premises network, in which fiber is passed directly from the network backbone into the customer's office location. The MSO has more than 2,700 mi of fiber-optic cable, which is nearly 113,000 miles of actual fiber.
Curran believes the fiber part of Optimum Lightpath's story resonates with customers. "People easily understand that the copper network has been in the ground for a hundred years," he says, "and the cable companies, all of them, have rebuilt their networks, spending billions of dollars over the last 3 to 4 years to make advanced high-speed optical networks."
Like Dassner, Curran scoffs at the notion that cable MSOs are handicapped by their supposed inexperience with mission-critical services. Thanks to Optimum Lightpath's decision to deliver Ethernet services, which it does exclusively-"it's the only thing we sell," says Curran-the MSO can provide performance guarantees around four specific parameters: network uptime, latency, jitter, and packet loss. In terms of network uptime, Curran says Optimum Lightpath guarantees four-nines reliability, or 4 minutes of downtime per month.
Unlike traditional ILECs who tend to oversubscribe their networks, Optimum Lightpath says it guarantees its customers all the bandwidth for which they have paid. "We don't oversubscribe any aspects of the network, so what you buy, you get," says Curran. "And you get it 24x7. There's no need to do QoS so your packets can be prioritized because if you buy a gig from us, we're clearing a gig through the network. You'll be able to transmit at a gig 100% of the time."
According to Curran, using Ethernet technology also enables Optimum Lightpath to be more innovative in its packaging and pricing of services. Everything is flat-rated, he says. The MSOs' marketing materials indicate that business customers will see, on average, a 50% savings. "If we looked at the less couple hundred customers we've acquired, their bill has been cut in half, and they have actually increased their bandwidth anywhere from 33% to 50%," he contends. "These are the disruptive elements of Ethernet. The equipment is much cheaper, and by packaging it in this fashion, the customers are able to save money and simplify the way they buy services."
Moreoever, Curran reports bandwidth growth as high as 40% per year. When Optimum Lightpath began selling Ethernet services in earnest in January 2005, it sold a lot of 10-, 20-, and 50-Mbit/sec services. Less than 2 years later, the preponderance of Optimum's services is in the 50- to 100-Mbit range. It is the fiber network that has enabled Optimum to scale so quickly to meet customers' ever-increasing bandwidth demands, says Curran. "Anyone with an optical network, anyone who is not fighting a copper network that has been in the ground for a hundred years is in a much better position to take advantage of this bandwidth growth, mostly coming from bandwidth-intensive applications like storage-area networking," he says.
Thanks to the efforts of MSOs like Optimum Lightpath and Cox Business Services Omaha, the cable community is gaining a larger foothold in the lucrative business services market, and this success will not go unnoticed, says Nortel's Buttermore. "Certainly from an ILEC perspective, they have to be getting a little nervous about a) the progress the cable companies have made, and b) what the future holds," he muses. "What does '07 hold and '08? I think these are going to be substantial years for cable in terms of moving upstream."