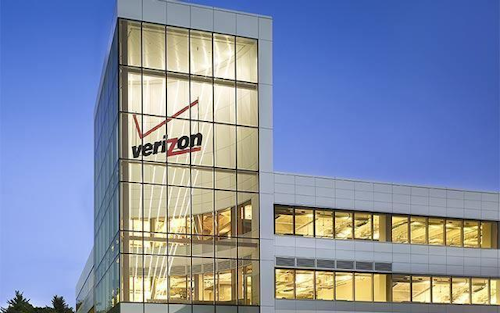 Verizon today confirmed previous reports from the financial community (see "Are Ciena and Cisco Verizon's next metro optical systems vendors?") that it will build its next-generation 100-Gbps metro fiber-optic network infrastructure with platforms from Ciena (NYSE: CIEN) and Cisco (NASDAQ: CSCO).

Verizon says the new platforms will add colorless, directionless, and contentionless (CDC) ROADM capabilities as well as high-speed transport to its metro infrastructure. At the Optical Society of America's Executive Forum on Monday, Glenn Wellbrock, director of optical transport planning at Verizon, described the benefits of CDC ROADMs with flexible-grid capabilities in a presentation entitled "The Future of Optical Communications." The presentation included a slide that illustrated a theoretical future optical node design that featured a variety of client side inputs, ranging from 10 Gigabit Ethernet to eventual 400 Gigabit Ethernet alongside various Optical Transport Network (OTN) streams. The node would leverage a switch fabric, various line coherent optical carriers and channels, and the CDC ROADMs, which would support distribution of 100-Gbps and 200-Gbps wavelengths and, eventually, 400-Gbps and 600-Gbps superchannels.

The new metro CDC ROADMs would appear a major step toward realization of such a vision. "This new architecture gives the company the same advantages in its metro network that it has seen in its 100G long-haul network, including increased capacity, superior latency, and improved scalability," Verizon stated in a press release announcing the metro awards.

Ciena will supply metro-optimized versions of its 6500 packet optical transport platform, while Cisco will offer a metro-scale version of its Network Convergence System (see "Ciena offers new WaveLogic chips, architecture, switches for 'web-scale world'" and "Cisco integrates optical transport in new Network Convergence System routers"). Verizon says it plans to test and deploy both platforms on portions of its U.S. metro network infrastructure this year, and begin to carry live traffic over these routes in 2016. How much business each company will receive from Verizon will depend on how these initial deployments go.

"Deploying a new coherent, optimized and highly scalable metro network means Verizon stays ahead of the growth trajectory while providing an even more robust network infrastructure for future demand," said Lee Hicks, vice president of Verizon network planning, via the press release. "Ciena and Cisco met not only our technology requirements but the aggressive timeline to deploy our next-generation 100G-and-above metro network."

Ciena sources at OFC today were reluctant to discuss the Verizon deployment in detail, other than to say that the contract award validates the 6500's ability to provide CDC ROADM, packet switching, and OTN switching capabilities in a single platform, as well Ciena's Layer 0, 1, and 2 control plane strategy. The deployment will leverage the company's newly announced WaveLogic 3 Nano ASIC.

While the news is naturally good for Ciena, which also has been Verizon's primary long-haul 100G optical transport systems vendor (see, for example, "Verizon to deploy 100 Gbps on three U.S. routes"), it's even better for Cisco. The Verizon deal represents a significant customer endorsement for its Network Convergence System. Cisco sources could not be reached for comment today in time for this story.

Verizon's selection of Cisco and Ciena displaces its metro optical transport incumbents, Coriant (via the 7100 packet-optical transport systems it gained via the Tellabs acquisition) and Fujitsu Network Communications (see "Verizon details metro 100G deployments").

For more information on packet-optical transport systems and suppliers, visit the Lightwave Buyer's Guide.