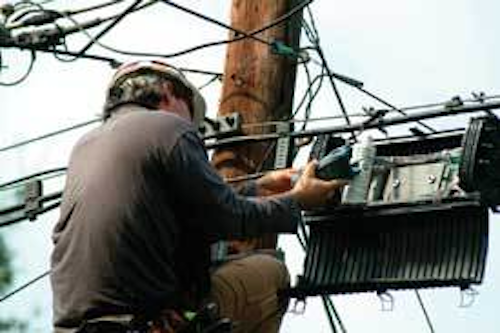 by Meghan Fuller
The Fiber Optic Association (www.thefoa.org), a nonprofit organization established in 1995 to promote fiber optics through education and certification, this year launched a series of "Fiber to the Home Summit Meetings" for installers, contractors, and instructors who want to learn more about FTTX technology, training, and job opportunities. The second such summit was held on June 12, 2007, at the New Hampshire Community Technical College in Portsmouth, NH. The event featured representatives from Corning (www.corning.com), OFS (www.ofsoptics.com), ADC (www.adc.com), JDSU (www.jdsu.com), and Verizon (www.verizon.com), all of whom discussed the critical need for trained technicians to install and maintain FTTX networks.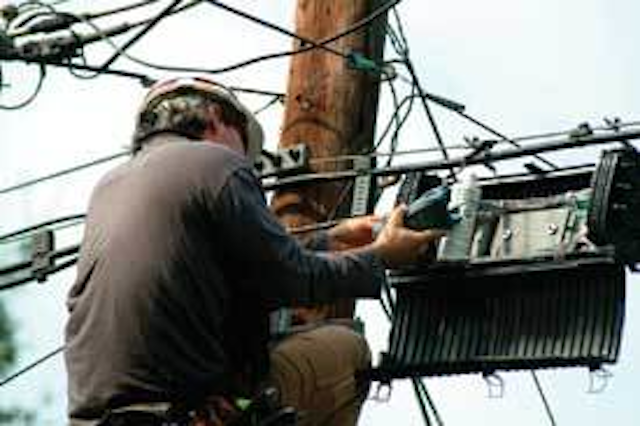 Verizon has been hiring many new technicians with typical fiber-optic skills, including cabling installation, splicing, termination, and testing for its FiOS project rollout.
"What hasn't been talked about as much as the technology and the applications is the fact that there is one thing that is absolutely and irrevocably necessary to make fiber to the home successful, and that is people," said Jim Hayes, president of the FOA, in his opening address. "We have to have people who are properly trained, who understand the technology, and who can actually do the work of installing, maintaining, and operating these systems."
According to IGI Consulting (www.igigroup.com), Verizon and AT&T (including the former SBC and BellSouth territories) together serve a whopping 123 million of the 180 million access lines in the U.S. So when they decide to embark on initiatives as ambitious as FiOS and Project Lightspeed, respectively, the ramifications are far reaching.
In his presentation on FTTX markets, Paul Polishuk, president and chief executive officer of IGI, confirmed that Verizon has already passed more than 6 million homes with its FTTP architecture and has actively connected some 900,000 homes out of a targeted 18 million by 2010. As of February, AT&T had passed 2.2 million homes with its FTTN architecture, which brings fiber to within 5,000 ft. of the home. The carrier has aggressive plans to pass a total of 8 million homes this year and another 19 million next year, though Polishuk noted there is some skepticism in the industry about whether AT&T can reach this benchmark given its current rate of deployment.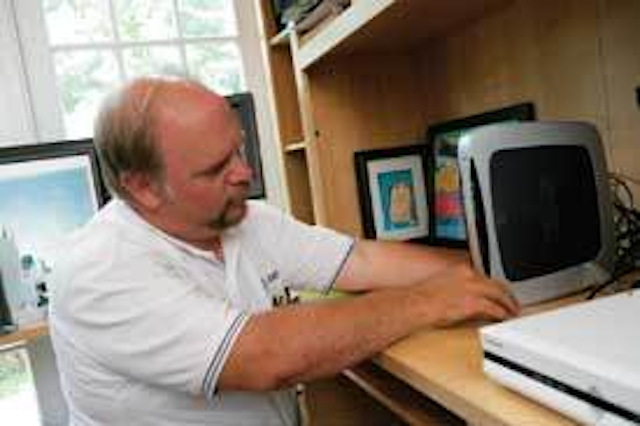 Because today's technicians spend more time in the home installing hardware and software, connecting devices to the home network, and configuring personal computers for Internet and e-mail access, customer service skills have become critical.
Even so, the incumbents are deploying lots of new fiber, and they are doing so in part because that fiber will save them operating expenses (opex) in the future. Verizon estimates that it will save around $1 billion per year in maintenance costs on its aging copper plant. AT&T, meanwhile, says it stands to save around $700 million per year with its FTTN architecture.
Bob Whitman, Corning's FTTX program manager, North America, believes that opex reduction will remain a key driver for the carriers for the foreseeable future. "In some cases, you are going to see business cases based on opex alone as you get further out into the future and the copper deteriorates even more," he said. "Verizon is currently not decommissioning copper until a new customer comes on. They won't take your neighbor, who is just a voice customer, and put them on the FiOS service-yet. But at some point, they are going to start to migrate some of those customers over to fiber just to get the opex savings."
All this investment-$18 billion by Verizon through 2010 and $5.1 billion by AT&T through 2008-and potential opex savings underscore the need for fiber technicians who have a unique set of knowledge, skills, and abilities, or "KSAs" as Hayes called them.
What Verizon is undertaking is tantamount to "a land grab," mused John Pacholski, who is responsible for the Verizon account at OFS. "When you were out in the Wild West, and you rode out on your horse with a big bundle of stakes, you rode as fast and hard as you could and drove your stakes in the ground to get your land. That's what Verizon is doing."
And Verizon can move quickly to sign up new customers, said Pacholski, because the carrier has adopted a very stringent set of technical requirements-tougher, even, than Telcordia, he noted. In fact, Verizon's standards are so tough, the expertise of the technicians is now "the weakest link." In the past, technicians were able to clean fiber in the field by simply wiping it on their sleeves and plugging it in; speeds were low, and a lot of forgiveness was built into the network. But speeds are much faster now, and Verizon's specifications are far too tight to enable such a cavalier attitude to fiber preparation and installation.
To further ease installation, many service providers, including Verizon, are installing preconnectorized or factory-connectorized fiber, thus eliminating the need to splice in the field. There are tradeoffs, however. Preconnectorized fiber is much faster to install, said Pacholski. It's easier to test, and it facilitates easier access to the cabinet. But preconnectorized fiber also introduces more loss into the network, which is why Verizon and others are squeezing equipment vendors to develop better products. Splicing, by contrast, only introduces about 1 dB per splice and is generally more reliable.
For its part, OFS believes there will be room for both going forward. Preconnectorized, plug-and-play equipment is faster and easier, Pacholski admitted, but splicing will continue to be used even though it is labor intensive and therefore more expensive. The reason is simple: Every 0.5 dB gained represents an additional 2 km for the system. "If I can get an extra kilometer, I might be able to reach an additional 20, 30, 50 customers," he explained. "That's why every 0.1 dB is so important."
The above example also illustrates why carriers like Verizon place a premium on highly skilled technicians. The carrier is acutely aware that it has to offer high-quality service from day one or risk losing the customers back to the cable multiple-systems operator.
In his discussion about Verizon's personnel needs, John Stone, area manager of FiOS in Manchester, NH, reported that the carrier is essentially looking for a jack-of-all-trades. Verizon needs technicians with typical fiber-optic skills, including cabling installation, be it aerial, underground, or buried; splicing; termination; and testing. They must be willing to work in manholes, on poles, and underground in various environmental conditions-on weekends, holidays, and in cases of emergency, said Stone. Technicians also should have an understanding of copper technology, including coaxial cable and Category 5 cable.
Technicians responsible for home installation need fiber-optic skills as well as home networking skills-both wired and wireless-including the ability to install and test telephones, personal computers, set-top boxes, routers, and TVs. A basic understanding of building construction is also helpful, said Stone.
Above all, Verizon technicians must be self-motivated and flexible. Stone indicated that fiber technicians who work on the FiOS network are subject to greater scrutiny than others. "It is the highest profile project in Verizon," he admitted. "There is tremendous focus on that project. It's a lot of hours, a lot of time and energy, and there are a lot of ways to measure it. That's the environment [new field technicians] will be working in. They will see their boss frequently."
Not surprisingly, Verizon also places a premium on customer service. Before the advent of the FiOS network, technicians rarely spent much time inside the house, but that dynamic has changed radically with new service offerings. Today, technicians spend time inside the house installing indoor optical network terminals and battery backups. They interconnect all relevant devices to the home network, install software, and even configure the customers' personal computers for Internet and e-mail access. "I can't stress enough the critical importance of customer service skills," said Stone. "The environment that we are in, every one of those end customers is important to us."
Equally important to Verizon and other service providers attempting to roll out FTTH or FTTN architectures are appropriately trained technicians, and this is good news for Hayes. The FOA plans to hold additional summit meetings throughout the U.S. this year because, as Hayes noted, "We've passed 6 million homes, and we haven't even done 10% of the work yet. We have a long way to go, which means there's a lot of product to be sold and a lot of installation work to be done. And that's why we're here. We need people who know what this is all about."
Meghan Fuller is senior editor at Lightwave.