Carrier Ethernet 2.0 promises to make Ethernet-service deployment easier than ever. Proper demarcation is an important element in fulfilling this promise.
by Ty Estes
The Metro Ethernet Forum (MEF) announced Carrier Ethernet 2.0 (CE 2.0) as the next generation in the evolution of Ethernet services. This next generation is defined as "networks and services that enable multiple Classes of Service (multi-CoS) and manageability over interconnected provider networks." These three service attributes -- multi-CoS, manageability, and interconnect -- reflect major new capabilities in E-Line and E-LAN services as well as the addition of new E-Tree and E-Access services.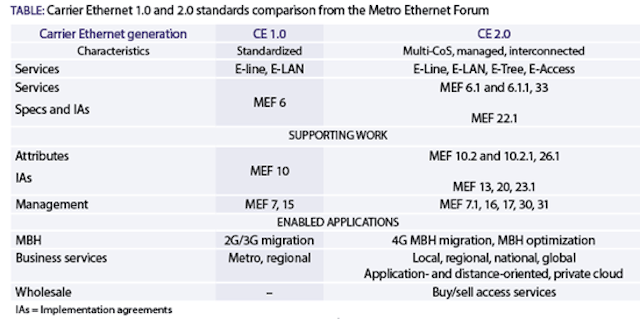 The first generation of Carrier Ethernet provided the standardization that enabled the growth of Ethernet to a ubiquitous service available in most metropolitan markets worldwide (see Table). CE 2.0 addresses the issues that have delayed global deployments of Ethernet services across multiple networks with efficient use of network resources and cohesive management platforms. MEF CE 2.0 standards and certified-compliant equipment are the next step in the evolution of Carrier Ethernet and will open new opportunities in cloud services, mobile backhaul, and multipoint services.
The MEF recently announced the first equipment vendors to achieve CE 2.0-certified compliance. CE 2.0-certified compliant network interface devices (NIDs) are a critical element in the demarcation and delivery of these next generation services as they traverse from the enterprise network across one or more service-provider networks on a regional, national, or global scale.
Multi-CoS
Ethernet services can deliver several data flows, including voice, video, and business-critical data. Multi-CoS enables services to be differentiated, prioritized, and assigned unique bandwidth profiles for application delivery in cloud services, mobile backhaul, and business services.
For the service provider, multi-CoS optimizes bandwidth use and improves the quality of service (QoS) by segregating voice, video, and data flows, especially for services like mobile backhaul with high-priority and bursty traffic. Service providers can avoid over-subscription of network resources (over-building networks with full-throughput ports) and deploy services to align with bandwidth needs. Multi-CoS can also conserve provider virtual LANs (VLANs) by classifying traffic within Ethernet virtual circuits (EVCs) instead of using multiple EVCs to deliver applications with service multiplexing.
For the enterprise, multi-CoS enables lower cost per assured bit with granular bandwidth profiling and service-level-agreement (SLA) metrics to verify guaranteed performance. Enterprises can achieve predictable application delivery with multi-CoS standards that account for application types and distances.
Carrier Ethernet has many types of data flows:
Per user-to-network interface (UNI) or port. All data received by the UNI from the subscriber network is accepted, bundled, and delivered as a single service. The data is not segregated, and it shares the same bandwidth profile and performance parameters for SLA assurance.
Per EVC. An EVC is a logical connection between at least two UNIs. Data received by the UNI from the subscriber is mapped to the EVC based on their CE-VLAN ID. A UNI can also support multiple EVCs with service multiplexing, and multiple EVCs are segregated by unique service-provider VLAN IDs. Any data received by the UNI that's not mapped to EVCs is filtered by the UNI. Each EVC of a UNI can have unique bandwidth profile and performance parameters.
Per CoS. Each EVC contains multiple CoS flows for different data types or applications, and each CoS for an EVC can have unique bandwidth profile and performance parameters.
CoS can be identified by priority code point (Layer 2 VLAN priority), by L2CP (Layer 2 Control Protocol identification based on destination MAC address and Ethernet protocol), or by differentiated services code point (Layer 3 priority). In Figure 1, each CoS flow is differentiated with a priority and bandwidth profile for a private cloud E-Line service: CoS 6 is for synchronization data, which has a lower data rate, or committed information rate (CIR), but the highest CoS priority because it requires the lowest possible latency; CoS 5 is for voice data, which has a lower data rate, or CIR, but a higher CoS priority because it requires low latency for voice quality; CoS 3 is for video data, which requires a higher CIR for streaming video and a higher CoS priority because latency and dropped frames can affect video quality; and CoS 1 is for web and background email data and has a high CIR and low priority.
MEF 23.1 introduces the industry's first standardized multi-CoS performance objectives (MPOs) with new metrics for specific applications, including mobile backhaul, VoIP, videoconferencing, and financial trading. In addition to the ITU Y.1731 performance metrics of frame delay (latency), inter-frame delay variation (jitter), and frame loss ratio, MEF 23.1 adds mean frame delay and frame loss range. These MPOs are defined to enable precise SLA metrics for application-specific delivery.
The MEF further defines MPOs with performance tiers that allow service providers and enterprises to predict SLA performance metrics based on network distances. These four distance-related performance tiers adjust MEF 23.1 metrics for metro (205-km), regional (1,200-km), continental (7,000-km), and global (27,500-km) point-to-point services. MEF CE 2.0-certified compliant NIDs enable multi-CoS at the UNI and the external network-to-network interface (ENNI) using traffic shaping and policing with bandwidth profiles and deliver application-specific MEF 23.1 MPOs.

FIGURE 1. Multi-CoS in a mobile backhaul service.
NIDs can also provide ITU-T Y.1564 service testing and Y.1731 performance monitoring for each CoS, MPO, or distance-related performance tier. Y.1564 service testing ensures each CoS meets SLA requirements and can run multiple CoS test flows simultaneously. For example, when turning up multiple services with multiple flows, Y.1564 can ensure that data traffic does not affect voice traffic. Once the service is activated, NIDs provide Y.1731 real time performance monitoring for SLA assurance of each CoS.
Manageability
The CE 2.0 manageability attribute refers to service OAM management functions throughout the lifecycle of an Ethernet service across one or more networks. The lifecycle includes service provisioning and verification, performance monitoring for SLA assurance, and fault monitoring and isolation. These capabilities are achieved via ITU-T Y.1564 service activation testing, ITU-T Y.1731 performance monitoring, and IEEE 802.1ag connectivity fault management. CE 2.0 extends traffic management to include both ingress and egress granular bandwidth profiles that can be applied per UNI, per EVC, and per CoS.
Management of global CE 2.0 services requires a standardized management interface for management systems -- including element management systems (EMS), network management systems (NMS), and operational support systems -- to easily interoperate with a variety of different network devices. To address this requirement, the MEF has developed the Service OAM Management Information Bases (SOAM MIBs). A MIB is a network communication protocol used for SNMP management of the entities in a network. The MEF has ratified specifications and implementation agreements for the management of IEEE 802.1ag functionality with MEF 30 and 31 Service OAM Fault Management MIBs (SOAM FM MIBs).
The MEF is also publishing service OAM standards for performance monitoring (SOAM PM MIB) and service management (service MIB project). It's important to note that the MEF clearly defines the attributes of CE 2.0 within the context of a linear timeline, similar to a technology release, which means that CE 2.0 attributes were frozen at the time of release in early 2012. Although there are other developments in MEF management standards directly related to CE 2.0, they're not officially included in the definition. Thinking of CE 2.0 as an incremental process enables the MEF and other organizations to develop standards that cover SOAM PM MIBs, service management MIBs, and protocols like YANG and NETCONF.
There's also a joint effort among the MEF, the Broadband Forum, and the TeleManagement Forum on Ethernet management to align terminology and requirements. The goal is to produce a plan to identify standards gaps and determine resources to complete a unified Carrier Ethernet management standard.
Standardized management interfaces and protocols are essential to industry interoperability. Service providers spend millions of dollars integrating equipment into EMS/NMS software. Industry support for management standards will reduce the costs associated with deploying service portals and EMS/NMS and simplify management and SLA assurance of multipoint E-LAN and E-Tree services.
CE 2.0-compliant NIDs with comprehensive support of the Y.1564, Y.1731, and 802.1ag SOAM standards streamline service activation, enable SLA reporting, and provide the tools for rapid fault isolation. These capabilities improve customer satisfaction throughout the entire lifecycle of CE 2.0 services. NIDs that support the MEF SOAM MIB specifications and implementation agreements reduce the costs of EMS integration and the time-consuming complexities of multivendor deployments.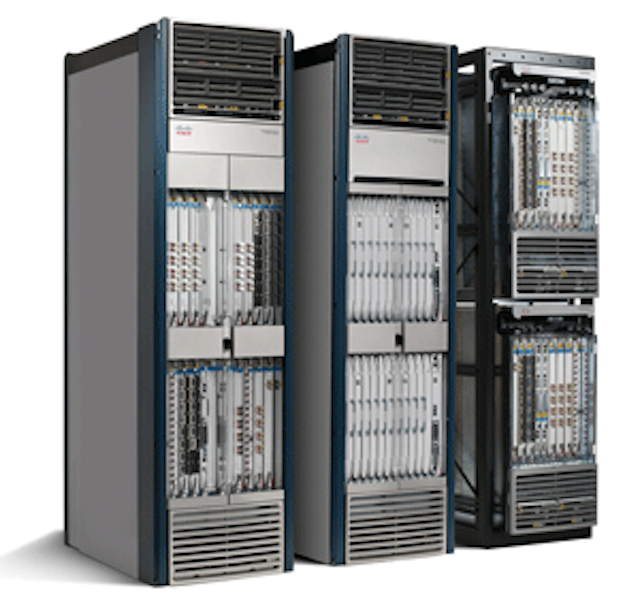 FIGURE 2. E-Access service delivery with a "HybridNID."
Interconnect
Carrier Ethernet has truly become a global service, and delivering services across multiple regions and operators requires wholesale arrangements between service providers. Interconnecting to out-of-franchise enterprise customer locations and cell towers is a business necessity. The MEF standardized the service-provider interconnect with the MEF 26 ENNI specification. The MEF further defined the interconnect with MEF 26.1 to include specifications for multipoint services across multiple networks.
The challenge is that the wide variety of Carrier Ethernet services makes interconnecting these services a complex and time-consuming process. Aligning the different SLAs and CoS parameters, along with QoS and bandwidth between service providers at the ENNI, can take weeks of negotiation to create a single end-to-end service.
The MEF has addressed this challenge within CE 2.0 via two new standards: MEF 23.1 CoS includes guidance for aligning CoS at the ENNI and MEF 33 E-Access simplifies the service interconnection. MEF 33 E-Access streamlines the deployment of wholesale services with a single CoS for the ENNI-to-ENNI or ENNI-to-UNI connection. The end-to-end EVC can provide multi-CoS, so the bandwidth profile and SLA metrics of the E-Access CoS will meet or exceed the highest CoS of the EVC.
E-Access is a service composed of a data tunnel that enables transport of EVCs. Most NIDs are capable of delivering E-Access services, but multiple NIDs currently are deployed at the out-of-franchise location for demarcation of the E-Line and E-Access services. A "HybridNID" enables wholesale E-Access services with virtual NID functionality and allows the service provider and access provider to manage and provision the service to one demarcation device (see Figure 2). That enables the service provider to "trust but verify" the E-Access SLA without having to deploy another NID at the out-of-franchise customer location.
An MEF survey shows that 93% of service providers will buy more wholesale services and 90% will sell more wholesale services. The wholesale Ethernet services market is booming, and MEF 33 E-Access will further accelerate this growth. E-Access will open new opportunities with mobile backhaul services to cell-tower sites, distributed cloud services, and global enterprise services.
Although not officially part of MEF CE 2.0, there's a logical correlation between interconnect and equipment interoperability. Interoperability events such as those held by EANTC and CableLabs provide a venue for vendors to interconnect equipment in a multi-operator network environment. These interoperability events enable dozens of vendors to collaborate in a complex network environment and provide tested and verified interoperability.
CE 2.0 is more than the latest technical specifications; it brings standardized functionality that reduces operational costs and simplifies service deployments. Multi-CoS optimizes bandwidth and enables services with predictable QoS, standardized management simplifies EMS integration for global networks, and E-Access streamlines wholesale service deployments. CE 2.0 opens new business opportunities that will enable the projected 100% growth of global Ethernet services by 2016.
TY ESTES is marketing communications director at Omnitron Systems.
More LW Articles
Past Lightwave Articles