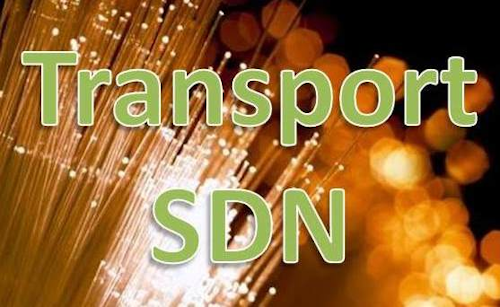 The Optical Internetworking Forum (OIF) and Open Networking Foundation (ONF) announced results of their joint demonstration of software-defined networking (SDN) in an optical transport focused use case for the first time at a "read out" held at Verizon's laboratory facilities in Waltham, MA, October 7. While the demonstration uncovered 18 issues that need to be addressed, participants successfully showed how SDN could be used to support "cloud bursting" bandwidth-on-demand requirements in a multi-layer, multi-vendor, multi-carrier environment.

The demonstration attracted an international array of carriers and systems houses for the seven-week exercise. The service providers included China Mobile, China Telecom, TELUS, Verizon, and newly revealed participant Deutsche Telekom, each of whom hosted equipment in their labs (see "OIF, ONF offer Transport SDN demo details"). They were aided by "consulting carriers" KDDI R&D Laboratories and Orange, as well as the China Academy of Telecommunications Research (CATR, which provided an advanced network orchestrator).

Systems vendors in the demonstration included ADVA Optical Networking, Alcatel-Lucent, Ciena, Coriant, Fiberhome, Fujitsu, Huawei Technologies Co., Ltd., NEC Corp. of America, and ZTE (see "OIF, ONF reveal vendor participants in SDN interoperability demo"). With the exception of Alcatel-Lucent, each vendor supplied both SDN-friendly optical transport network elements and SDN software elements. Verizon hosted equipment from all but the Chinese vendors, including:

Network orchestrators: Ciena and NEC
SDN controllers: ADVA, Coriant, Ciena, Fujitsu, NEC
Hypervisors: ADVA, Ciena, and Coriant
Network elements: ADVA, Alcatel-Lucent, Ciena, Coriant, Fujitsu, NEC.
Alcatel-Lucent's 1830 PSS equipment in Verizon's lab interacted with controllers from other vendors (particularly Fujitsu's in the examples described during the event). The PSS platforms also were among a handful to demonstrate OpenFlow 1.3 extensions for L0/L1 and, of course, carried traffic around Verizon's lab, Alcatel-Lucent sources subsequently have pointed out. The company also co-authored the test specs.
Elsewhere, TELUS worked with Ciena and Fujitsu; Deutsche Telekom hosted equipment from ADVA, Coriant, and Huawei; China Mobile worked with Fiberhome, Huawei, ZTE, and CATR; and China Telecom collaborated with the same three Chinese systems vendors, and provided its own hypervisor as well. The technology roster among these three locations included:

Network orchestrators: CATR, Ciena, and Huawei
SDN controllers: ADVA, Ciena, Coriant, Fiberhome, Fujitsu, Huawei, and ZTE
Hypervisors: ADVA, Ciena, and Coriant
Parent controller: China Telecom

Network elements: ADVA, Ciena, Coriant, Fiberhome, Fujitsu, Huawei, and ZTE.
Bringing optical networks under control
One of the challenges in porting SDN from a data center environment to a carrier's network is the greater complexity of a typical service provider's infrastructure, particularly the existence of multiple domains. For this reason, a data center network may require a single controller (or controller level) to create an SDN environment, while a carrier network may need multiple controller levels – an overall service provider controller might oversee multiple domain controllers as well as interact with network elements directly, according to the two organizations.

The OIF has initiated work on the interface protocols that would apply between this multi-level control layer and the network orchestrator within the application layer (the "northbound interface") based on REST application programmable interfaces (APIs) that handle service requests and topology. The group also has worked on the multi-domain controller hierarchy. The ONF's Optical Transport Working Group, meanwhile, has created extensions to OpenFlow that apply to the "southbound interfaces" between the primary service provider controller and the domain controllers (the Control Virtual Network Interface, or CVNI) and between the control layer and the network elements (the Control Data Plane Interface, or CDPI) in a manner compatible with OTN. As its name implies, the CVNI is capable of presenting a virtualized rendering of a domain of network elements that simplifies service requests and topology management.

The demonstration gave the OIF and ONF the chance to see how well their creations work. The participants set up and tore down approximately 200 connections during the seven-week exercise (connections within a carrier lab were real; between labs, the connections were simulated). While the demonstration uncovered 18 items that need to be addressed (and reminded the participants that, like many network passwords, the software languages involved are case-sensitive), these items aren't considered particularly thorny.
Meanwhile other elements -- such as the use of REST for the APIs -- worked better than expected, according to Coriant's Jonathan Sadler, interim chair of the OIF Network Interoperability Working Group. Overall, the collaborators successfully used the extensions and APIs to create bandwidth on demand in the multi-carrier, multi-vendor environment.

With the demonstration behind them, the two groups plan to take up their respective portions of the 18 things on the to-do list. Lyndon Ong, who heads the ONF's Optical Transport Working Group, said he hopes to have the extensions used in the demonstration ready for inclusion in the next OpenFlow release.
For more information on high-speed transmission systems and suppliers, visit the Lightwave Buyer's Guide.