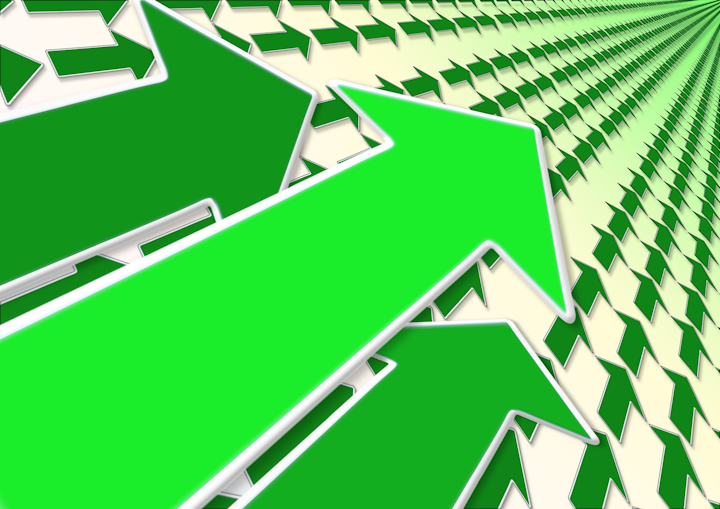 The core business of fiber-optics assembly houses in its most basic form is the termination of a fiber-optic connector on a glass fiber. However, the reasons why they exist and how they differentiate are a little bit more complicated to explain. Fiber-optics assembly houses provide a very short lead time and deliver high quality, while enabling the customization of products to satisfy very specific and demanding customer requirements and application knowledge.
Globalization, increasing competition, and changing customer behavior are all having an impact on the fiber-optics market. This, coupled with the ever-growing numbers of specialized customers and the rising expectations with regards to the products and services they want to buy, is putting fiber-optics assembly houses in a challenging competitive spot.
This article lays out the evolving needs of fiber-optics assembly houses and describes the main challenges in today's business environment.
Fast termination processes
When it comes to mass production, where large quantities and/or many different connector types must be terminated in a short time, assembly houses need to be able to rely on high-quality components. However, the design of the connector in terms of fast and easy termination with low process risk is also important.
Connectors with a so called one-piece design are the appropriate answer to such challenges. One-piece means that the connector is already assembled, so you only have to terminate the cable to it. This approach offers the following advantages:
Most process steps are similar for all connectors, enabling the quick and easy termination routine important for consistent quality.

The fiber in a one-piece design is protected from buckling and breakage throughout the process, with no need to worry much about intermediate storage and handling.

With this design, there is also no excess length of fiber that needs to be pushed back into the cable sheath, which is usually an additional risk source for tensions and cable breaks.

In addition to quality and process stability, assembly houses can also save costs, as the assembly of the connector is no longer required. With a one-piece connector, assembly houses eliminate most of the classic process risks and can source the appropriate ferrule quality and optimize their tools, resulting in a stable process with a first-pass yield of more than 98%.
Availability of the components
To satisfy the customers' short lead-time expectations, assembly houses need to have a sustainable supply chain plan with an excellent and professional execution. One key pillar in this process is a close relationship with the components supplier for an accurate exchange of business information in the form of a forecast and supplier contracts. The other factor is delivery hubs close to the operational factories where the components are used. With this proximity, throughput times are minimized and the components are delivered where they are needed in the quickest time possible. Last but not least, an ideally defined order quantity and order frequency can help reduce transportation costs, in turn reducing the stock level and freeing up working capital. To achieve these goals, fiber-optics assembly houses need a professional supplier who understands the business and who can offer adequate supply chain solutions.
Automated business processes
Ordering products through online platforms and having them shipped in just a few clicks is standard practice in the business-to-consumer (B2C) environment. Applying these tools in the business-to-business (B2B) world not only saves time and money, but also lowers the risk of mistakes due to human interaction. Having access to such a platform with a personalized login, live product information (stock, lead time, etc.), personalized pricing, order history, order and delivery tracking, and automated confirmations and invoices, reduces the effort needed for new orders but also makes recurring order processes easier. Furthermore, everything is stored in one place and can be reviewed at any time.
Another benefit for local assembly houses is the fact that these platforms work 24/7 and orders and information can be placed and requested anytime from anywhere. Additional benefits such as using their own item numbers make it easier for assembly houses to delegate the purchasing process to less experienced personnel.
Quality through automation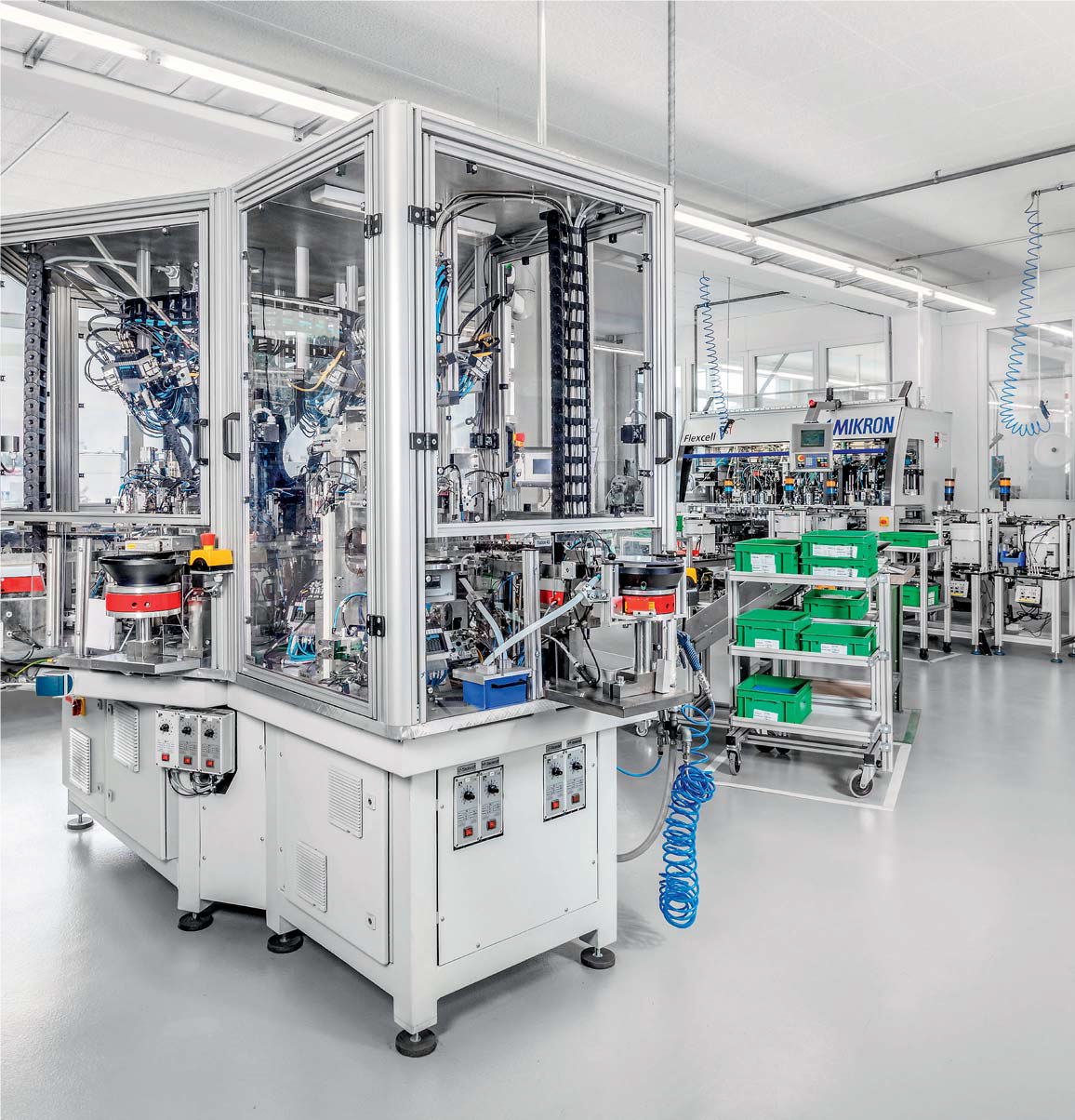 Automation promises significant productivity improvements for fiber-optics assembly houses.HUBER+SUHNERIncreasing customer expectations with regards to price, flexibility, and quality control call for automation throughout the whole value chain of fiber connectivity products.
Assembly houses need to consider automation of their manufacturing processes, even if it is only partially. An efficient and straightforward way to do that is through cooperation with another supplier who manufactures components with automated processes. They can advise on the machines and tools necessary and can also deliver production data, which can be fed into the production loop to ensure 100% traceability. Furthermore, such a supplier could also provide pre-assembled standard solutions as well as their own special tools. This would enable a streamlined automated manufacturing process, starting at the subcomponent level and ending with the finished assemblies.
Traceability and demand for data
As in our private life, the demand for data in the business world of fiber-optics assembly houses is increasing dramatically and is set to become a key differentiator in the near future. Nowadays, end customers expect detailed information regarding the products they buy. For example, even for simple SC-SC jumpers, customers want to have the final measurement report containing all values with a certificate of confirmation. Confirming that the product "passed" is simply not enough anymore.
With ever-increasing customer demands for traceability down to the subcomponents or production data itself, assembly houses will also face the challenge of creating a "digital twin" of their products in the future. This will result in much higher complexity, since all supporting data produced during the design and manufacturing process will have to be linked to the product itself. To manage this data, product life cycle management (PLM) and enterprise resource planning software is needed to access the digital world. Before implementing the software, the PLM strategy has to be evaluated and processes have to be changed to streamline the PLM implementation to achieve a future-proof solution.
The customer demand for data is just one driver of the digitization of assembly houses. Through the right PLM strategy, companies can benefit from better management of the product complexity, drive R&D efficiency and profitability, and in general drive organizational efficiency. In the future, assembly houses that master digitization will have a competitive advantage and set the standard for future businesses. To reach this goal, fiber-optics assembly houses need professional components suppliers who follow the same philosophy regarding digitization and who offer compatible data that can be imported and processed easily from the assembly houses.
Full-range product portfolio
In today's business environment, everything has become fast moving, and it becomes more and more important to streamline all processes and to ensure that the number of different interactions is kept to a minimum. Since assembly house customers apply this logic to them, it is crucial for assembly houses to have the option to source as much as possible from one vendor. This strategy not only reduces the coordination effort, but ensures better service and more attractive pricing and results in one key contact for any questions that may arise.
Having a supplier who offers the whole fiber-optics portfolio, from the connectors for indoor and outdoor applications and cable assemblies through to the technical tools and process support, not only benefits assembly houses in terms of reducing effort, but also enables them to win new business with new customers or in new applications not currently addressable due to missing products. Another benefit of assembly houses sourcing from one supplier is the ensured compatibility of products and an efficient coordination of shipment and stock management.
Most assembly houses have a second-source strategy when it comes to components. However, the described approach should not be considered as a contradiction to such a strategy; it is rather a complementary move to have one very broad source and apply second sources where needed.
Technical support, tools and services
As described in the introduction, the core business of fiber-optics assembly houses is the termination of fiber-optic cables with connectors in a fast, efficient, and customized way. The precondition for doing that is an undisputed deep process knowledge that is available at all professional assembly houses.
However, as always with operational topics, from time to time there is a need for technical support, due to personnel change, new suppliers, new product introductions, new tools, etc. If such a situation occurs, it can be a huge advantage for an assembly house to have a component supplier that also offers technical expertise in manufacturing fiber-optic connectivity. Those services may include but are not limited to consulting, tools, and know-how transfer.
The future of assembly houses
As data demands continue to grow exponentially, with no sign of slowing down, the fiber-optics market can expect to see ongoing changes in customer behavior and rising expectations with regards to the products and services they wish to purchase. To address these changes, fiber-optics assembly houses need to ensure that they are investing in solutions to automate and digitize their business processes. With streamlined and efficient processes being key, it is crucial for assembly houses to look to vendors that can provide a one-stop service for all their fiber-optic connectivity needs and support.
Mirjad Keka is the fiber connectivity market manager of the Fixed Network and Data Center division at HUBER+SUHNER in Switzerland. He is responsible for the global connectivity portfolio, starting from connectors and adapters alongside cables, pigtails, patch cords, and cable systems. Prior to his position as market manager at HUBER+SUHNER, Mirjad worked in the high-power laser industry in several positions, last as business development manager.