When will fiber find a place in the home?
Dec 1st, 2001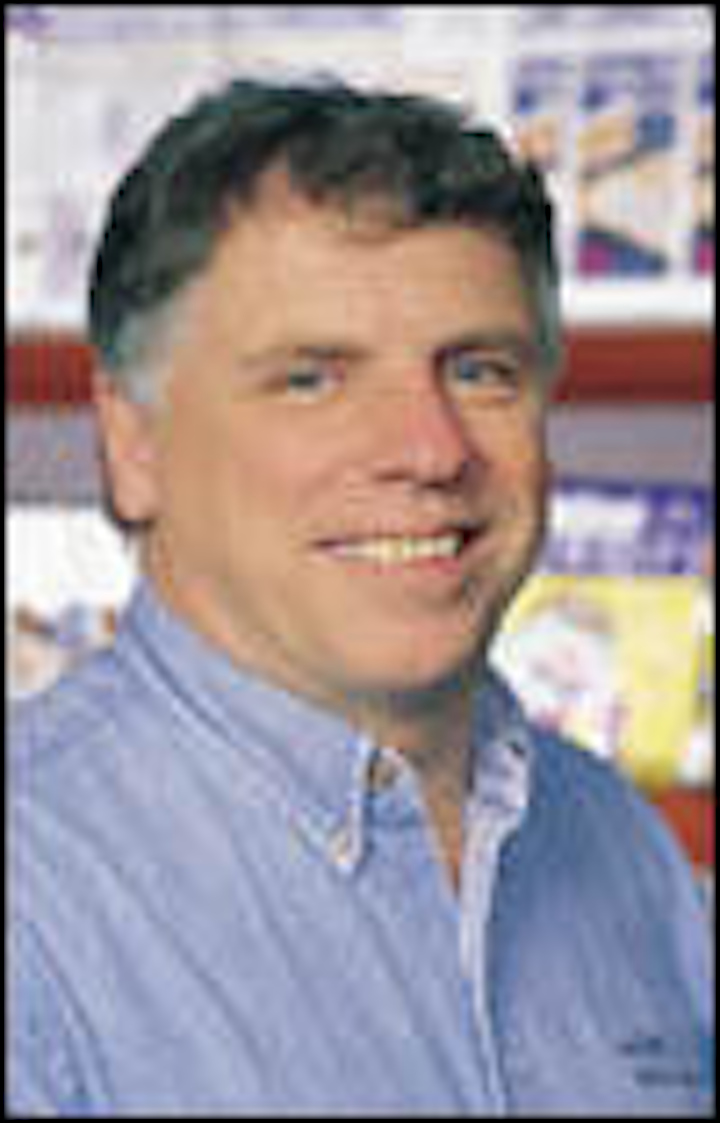 Bandwidth demands make fiber a viable choice in some applications, but cost remains an issue for most residential applications.
BY ARLYN S. POWELL, JR.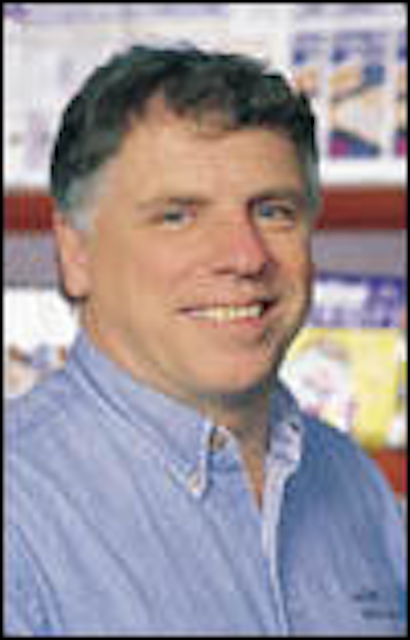 Arlyn S. Powell, Jr.
is a contributing editor to Cabling Installation & Maintenance magazine and chief editor of Cabling Contractor magazine, both sister publications of Lightwave. He can be reached at:
arlynpowell@aol.com
.
A recent technological review of the residential marketplace, "Digital Dwellings: Technologies & Business Opportunities for Small Networks," published by Datacomm Research Co. (Chesterfield, MO-www.datacommresearch.com), concluded that "fiber optics does not appear to be a major candidate for home- or small-office networks-at least, for the foreseeable future." Is this a valid assessment of the market for optical fiber in the home?

The residential networking marketplace is currently divided into four sectors: retrofits of existing homes, where the emphasis is on wireless and "no-new-wires" technologies; new construction in production homes, where the focus is on low cost and a standardized networking package; installations in new high-end homes, where cutting-edge technologies rather than cost are most important; and new construction and retrofitting of multidwelling-unit (MDU) buildings, which are essentially commercial contracting projects. Of these four market sectors, the final two, high-end custom installations and MDU construction, are certainly candidates for fiber in the home today.
The groundwork for fiber in the residence has already been laid by the Telecommunications Industry Association (TIA-Arlington, VA-www.tiaonline.org), the standards body governing this area. The TIA recently showed its interest in residential networking by successfully petitioning the Federal Communications Commission to adopt a minimum cabling standard within the home of Category 3 unshielded twisted-pair (UTP) copper cable. Although UTP cable does not approach the bandwidth of optical fiber, it represents a considerable performance improvement over the telephone wire routinely installed in homes before the FCC decision.
In late 1999, the TIA also published a revised version of its residential telecommunications cabling standard, ANSI/TIA/EIA-570A. The document defines two grades of residential service: Grade 1, which "provides a generic cabling system that meets the minimum requirements for telecommunications services" and Grade 2, which "meets the requirements for basic, advanced, and multimedia telecommunications services."
A Grade 2 network supports multimedia applications as well as the Grade 1 services-telephone, television, and data transmission. It calls for a minimum of Category 5 UTP copper cable, with Category 5e recommended. Optical fiber is an optional medium for Grade 2 service. For outlet cabling in a single-family residence (SFR), the equivalent of horizontal cable in an enterprise installation, the following optical fibers are recognized for use: 50/125-micron multimode fiber, 62.5/125-micron multimode fiber, and singlemode fiber.
MDUs are cabled, according to the standard, in the familiar star topology, which features backbone cabling to the various floors of a building, then horizontal cabling to individual residences on each floor. The backbone cabling recognized by ANSI/TIA/EIA-570A includes the same three optical-fiber cables mentioned here. The standard also specifies UTP and coaxial cables for both horizontal and backbone applications.
Technologically speaking, the stage therefore is set for optical fiber within the home. Grade 2 residential networking (which supports multimedia applications) calls, optionally, for two optical fibers to each telecommunications outlet in a home. What are the obstacles to convincing the builder or homeowner to select this option?
The "Digital Dwellings" report sums up these obstacles well: The perceived higher cost of optical fiber and the difficulty of installing it. "Metallic cable can accommodate high transmission speeds over short distances and is much easier to install and troubleshoot," the report concludes.
The complaints concerning high cost and difficulty in handling are very familiar to those working in the enterprise-networking marketplace. One of the major goals of the Fiber Optics LAN Section (FOLS-www. fols.org) of the TIA, which has contributed many of the "Premises Networks" columns to Lightwave over the past year, has been to combat these two old saws with both technical information and case histories that show them to be misleading.
Cost differential would most likely not be a deciding factor in networking an SFR, given the small quantities of cable involved. In the MDU, the bandwidth advantage of fiber over copper has for several years made fiber the medium of choice in backbone applications. That has given contractors the opportunity to install both media side by side and make their own comparisons about difficulty of handling and installation.
In any case, a review of the forthcoming Residential Network Cabling Manual, to be published by international telecommunications organization BICSI (Tampa, FL-www.bicsi.org) and which (to my knowledge) is the first manual to cover commercial residential networking installation, does not suggest fiber would suffer by comparison to copper in either cable pulling or testing/troubleshooting.
Yet, fiber continues to suffer three disadvantages when compared to copper in residential installations.
The first disadvantage is the cost and labor differential-not between fiber-optic cable and UTP cable, but between the respective connectors terminating the two media. Al though fiber-optic product manufacturers have made great progress in simplifying the installation and reducing the cost of fiber-optic connectors, especially with the recent wave of small-form-factor fiber-optic connectors, they still appear costly and formidable when compared to eight-pin, eight-connector (8P8C) modular plugs and jacks. The use of insulation-displacement connection technology in plugs and jacks, as well as in crossconnect devices, makes UTP cable less expensive to connectorize, quicker and easier to terminate, and smaller in installation footprint than optical fiber.
The second obstacle to fiber in the home is the need for optoelectronic transceivers at networked devices and appliances. Media converters have been available for some time for commercial applications, but their high cost would make them an unrealistic option in the residence. Until computer, peripheral, and electronic equipment manufacturers offer a fiber-optic port as an option on their devices, consumers are unlikely to embrace fiber-optic networking.
The third obstacle to fiber in the home is that fiber to the home is not yet that common. If a residence is served by DSL or cable-modem technology, then two optoelectronic transceivers would be required for a device attached to a fiber-optic home network. One transceiver would translate, let's say, a computer's electronic signal to an optical signal at the workstation, and a second transceiver at the demarcation point would translate the optical signal back to an electronic one for outgoing transmission via twisted-pair or coaxial cable.
As fiber-to-the-home becomes more widespread, the third obstacle is likely to disappear, but the added cost of optoelectronic transceivers and the higher cost of fiber-optic connectorization will probably be around for some time to come.