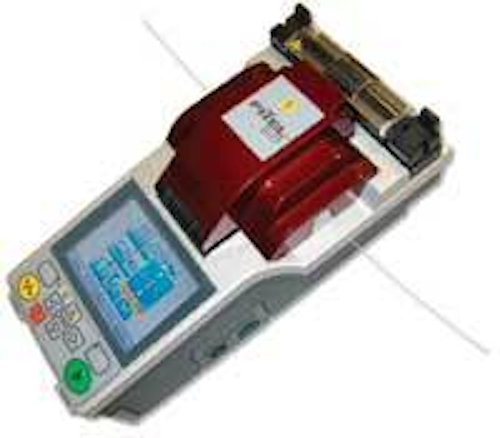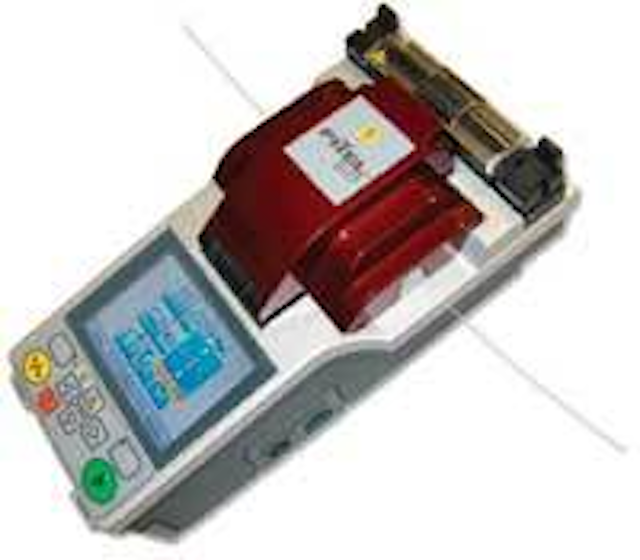 Large-diameter fusion splicer
Jointly developed by The Furukawa Electric Company Ltd. and 3SAE Technologies Inc., a newly released advanced splicing machine is suitable for work with high-power laser systems, medical devices, military defense systems, and other high-tech applications. The new large-diameter fusion splicer expands the capabilities of FITEL's S177A handheld core alignment splicer to splice fibers up to 400 µm. The design blends the precision and performance of a specialty splicing machine with the portability, speed, and ease of operation of FITEL's S177 series machines.
Furukawa America Inc.,
www.FurukawaAmerica.com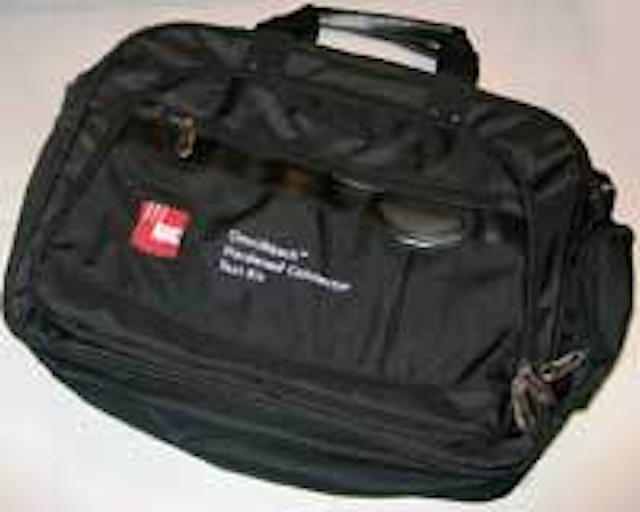 The OmniReach Hardened Connector Test Kit provides the necessary tools for testing and turning up hardened connector architectures. It includes test cables, adapters, a cleaning kit, cleaning and turn-up documentation, a product reference sheet, and a water-resistant carrying case with individual pockets for organizing all the kit components. Additional space is provided for carrying other test equipment required by technicians. The test cables and adapters contained in the kit are rigorously tested to provide the highest repeatable measurements for all testing scenarios in a hardened connector-designed network.
ADC, www.adc.com
A new family of rack-mount splicing enclosures is now available. These enclosures include a combo unit capable of patching and splicing within the same unit. Designed and built for ease of use, these units are made of 16-gauge CRS with an ultrafine powder-coated finish that is applied electrostatically, allowing for long-lasting use. The double-decker combo unit allows for complete front access with four-adapter panel capability on top and capacity for up to 96 splices on the bottom. Two additional splice enclosures for up to 192 fiber splices add versatility to the enclosure line, which comes with all the tools necessary for simple splicing within the enclosure.
ICC, www.icc.com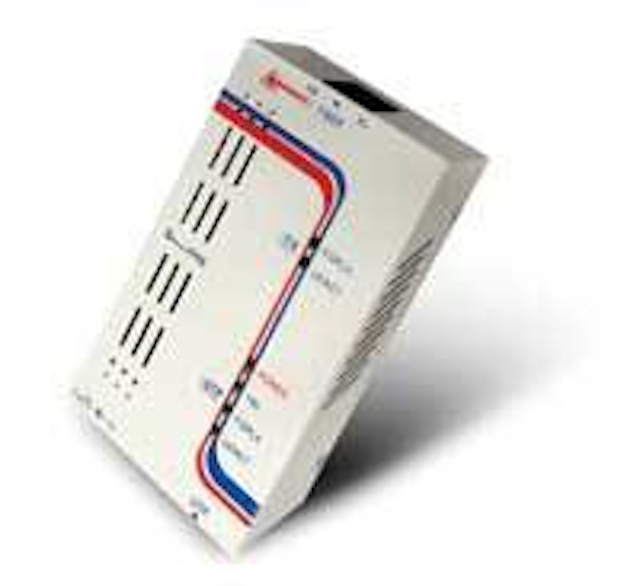 Ethernet media converter The FIB-10/100POF Ethernet media converter can convert from a 10/100Base-TX copper interface to 100Base-FX fiber interface using the latest plastic optical fiber (POF). The FIB-10/100POF is light, easy to install, and is well suited to the latest converged triple-play applications, which include data, voice over IP (VoIP), and IPTV. The converter uses the Small Multimedia Interface (SMI) connector for use alongside 1-mm plastic fiber and drives 100-Mbit/sec optical signals up to 50 m, providing professional installers and amateur DIY users with flexibility, simple deployment, and ease of maintenance.
Lanode, www.lanode.com
Bend-resistant optical fiber
The FutureGuide SR7.5 bend-resistant optical fiber has a minimum bend radius of just 7.5 mm. Available in a MageTsuyo SR7.5 patch cord, the fiber is flexible and highly durable: When twisted or bent the fiber returns to its original condition without any deformation or marking on the sheath. The fiber can be used to deliver high-bandwidth communications directly into the home or office environment. The ability of this fiber to fit into space-constrained areas has also spurred the development of several new, more space-efficient closures, including connector plugs and sockets. The MageTsuyo SR7.5 patch cord has an outer diameter of 4 mm. The cord can withstand tension of up to 68.5N and lateral pressure of up to 1,200N/25 mm.
Fujikura Europe Ltd.,
www.fujikura.co.uk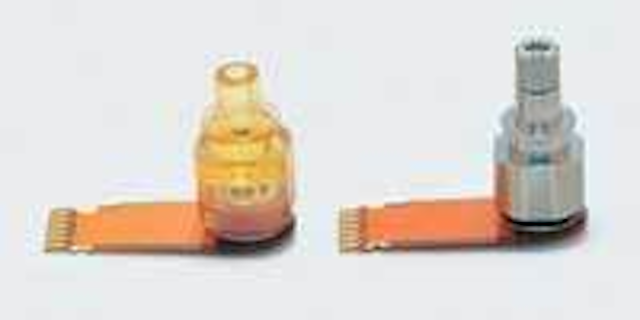 Several new 10-Gbit/sec receiver optical subassembly (ROSA) devices are targeted for optical fiber communications of various types, including 10GbE, SDH/SONET, and WDM systems. For short-range 10GbE applications, the G10447 series GaAs PIN photodiode with preamplifier supports 10 Gbits/sec at 850 nm. The G10208 series InGaAs PIN photodiode with preamplifier can be used with multimode fibers for 10GBase-LRM and other 10GbE transmission at 1,300 nm. For short- to long-range applications, the G10342 series InGaAs PIN photodiode with preamplifier supports bit rates up to 11.3 Gbits/sec at 1,300 or 1,550 nm. This series conforms to XMD MSA specifications for 10-Gbit/sec miniature devices, which ensures compatibility with 10GbE, SONET OC-192/SDH STM-64, and XFP modules.
Hamamatsu Corp.,
http://sales.hamamatsu.com
The Fast Digital Receive Signal Strength Indicator (RSSI) functionality in a newly released GPON optical line terminal (OLT) transceiver helps FTTH operators monitor the received optical signal strength from each optical network terminal (ONT) within 5 µsec and supports 2.488 Gbits/sec downstream and 1.244 Gbits/sec upstream asymmetrically. The transceiver is available in small-form-factor (SFF) and small-form-factor pluggable (SFP) versions, operating at 1,490- and 1,310-nm wavelengths, respectively, for high-speed and large-capacity access network applications.
Fiberxon, www.fiberxon.com
The MF-10KSXA-008ZA 10-Gbit/sec transceiver module is capable of 40-km optical communication transmission. The module exhibits power consumption of less than 2.5 W; this will allow up to a 30% increase in the number of modules that can be added to a single optical communications device and reduce installation costs. The device is compliant with the XFP ­multisource agreement (MSA). The phase-locked loop circuitry, capable of transmission rates from 9.95 to 11.1 Gbits/sec, eases construction of optical transmission systems of differing rates, such as SONET/SDH, 10-Gbit Ethernet (10GbE), and 10-Gbit Fibre Channel.
Mitsubishi Electric Corp., http://global.mitsubishielectric.com
XMD transmit and receive optical subassemblies (TOSAs/ROSAs) support 10GbE and SONET/SDH applications. The TOSA features an uncooled distributed-feedback (DFB) laser diode with a multiple quantum-well structure, built-in InGaAs monitor photodiode, and FPC for RF output, in a TO-56 package. The ROSA features a highly reliable planar InGaAs PIN photodiode FPC for RF output, in an LC package. Its operating temperature range is -40° to ~+85°C.
WTD (Wuhan Telecommunications Devices Co. Ltd.),
www.wtd.com.cn
Fixed dispersion compensators The ClearSpectrum DCMX-400 km fixed dispersion compensator extends compensation from 200 km up to 400 km with less than 5-dB insertion loss. This new series complements the DCMX model that compensates from 20 km up to 200 km with a maximum insertion loss of 3 dB. ClearSpectrum DCMX-40G Ready modules are designed with sufficient bandwidth for use in in-line applications in 40G-ready networks. The standard 20- to 100-km modules are also available with less than 3-dB insertion loss.
TeraXion, www.teraxion.com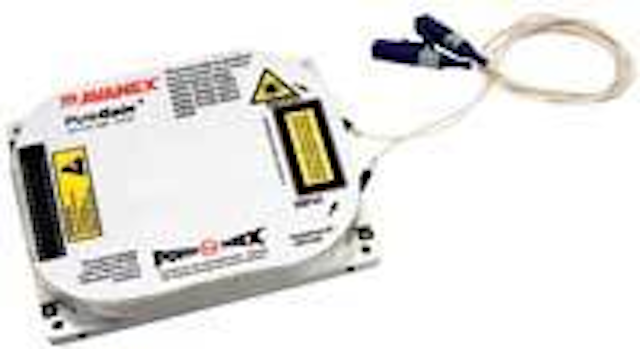 The Digital Control System (DCS) thermal management technology in the PureGain 1600, 1700, and 2800 erbium-doped fiber amplifier (EDFA) platforms improves the overall efficiency of the entire amplification system. These amplifiers are reportedly the first digitally controlled EDFAs available that use dynamic thermal management and patented digital pump control. Depending on the amplifier output power, the control system reduces or eliminates the need for heat-sinking and forced air cooling in controlled amplifiers. The improvement in thermal dissipation results in higher system density and lower operating costs associated with thermal management and maintenance without a decrease in performance.
Avanex, www.avanex.com
Two new liquid crystal-based modules-wavelength-selective switches (WSS 1x12 and 1x16)-enable system providers to build flexible and intelligent optical networks cost-effectively. The WSS modules offer excellent performance with integrated functionalities of demultiplexing, hitless switching, power balancing, and multiplexing in a small footprint; remote configurability via embedded firmware and software; scalability; and very low power consumption. The new high-port-count WSS 1x12 and 1x16 modules are designed for metro core and access applications. The higher port count gives colorless access to additional wavelengths, providing increased flexibility in supporting more dynamic traffic requirements demanded by IPTV, video-on-demand, and many other emerging applications.
CoAdna, www.CoAdna.com

The eight-port AM2554 multiprotocol, multirate regenerator is an optical data transport module with protocol-independent architecture that enables service providers to provision any protocol on any port. It supports any combination of protocols on a single module. Supported protocols include 100-Mbit Ethernet, GbE, Fibre Channel, OC-3 to OC-48 (with or without FEC), and many others. The module can be configured for automatic protection switching, multicast or broadcast operation, or as multiple 1:1 repeaters. It uses industry-standard, user-accessible SFPs, including C/DWDM, allowing field upgrades and reconfiguration.
Avvio Networks,
www.avvionetworks.com
The 10-Gbit/sec widely tunable TT600 transponder has an optical dispersion tolerance enabling up to 600-km reach. Using advanced Tunable Optical Dispersion Compensation technology and the Manageable Dispersion Compensation concept, the TT600 offers a cost saving DCF-less plug-and-play alternative for future designed networks. In existing networks, the transponder can be a substitute for fixed-wavelength DWDM units employed in current telecom systems, substantially reducing deployment costs. The device operates in both the C- and L-band frequencies and incorporates into a DWDM line card. The TT600 also contains a high-speed dynamic power tracking circuit, enabling the receiver to handle large and fast incoming power, transient to the photodiode. Wavelength spacing on the 50-GHz ITU grid is available as well as various bit rates including SONET/SDH, 10GbE, Fibre Channel, and a FEC application, containing up to 11.3 Gbits/sec.
Civcom, www.civcom.com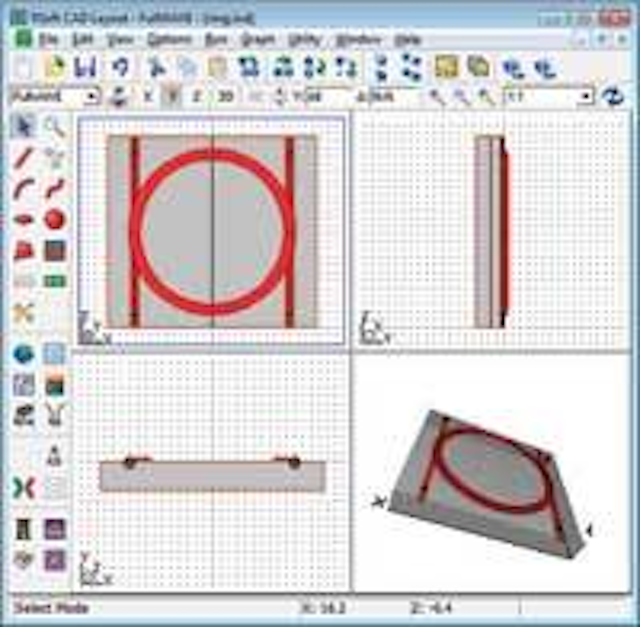 Advanced CAD system for photonics design
The advanced CAD system for the RSoft Component Design suite adds 3D editing capability, a streamlined design process, and an updated appearance to the flexible and user-friendly CAD interface. The line of passive device simulation tools, including BeamPROP, FullWAVE, BandSOLVE, GratingMOD, DiffractMOD, and FemSIM will take advantage of this new CAD environment. The 3D feature allows designers to manipulate and view designs along any direction as well as in all three dimensions, enabling more complex designs. The new system's streamlined design flow expedites the design and simulation process.
RSoft Design Group,
www.rsoftdesign.com