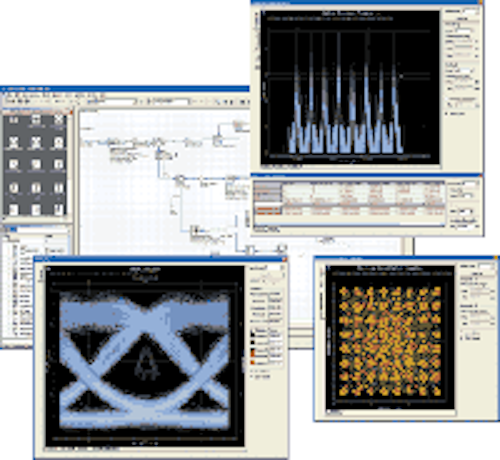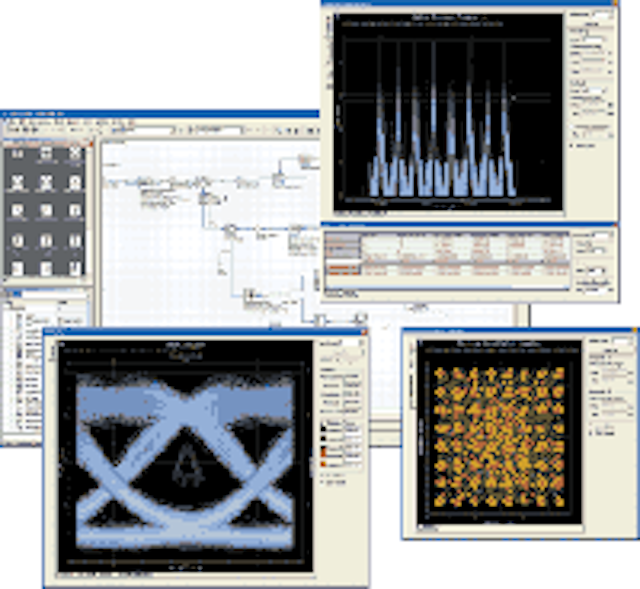 Optical system design and validation tool
The OptiSystem optical communication system design suite has been updated to support the simulation and design of emerging optical communication technologies including WDM-PON and radio over fiber (RoF) systems. Version 6.0 enables users to plan, test, and simulate WDM/TDM or cable TV network design; SONET/SDH ring design; transmitter, channel, amplifier, and receiver design; dispersion map design; estimation of bit-error ratio (BER) and system penalties with different receiver models; and amplified system BER and link budget calculations.
Optiwave Systems Inc.,
www.optiwave.com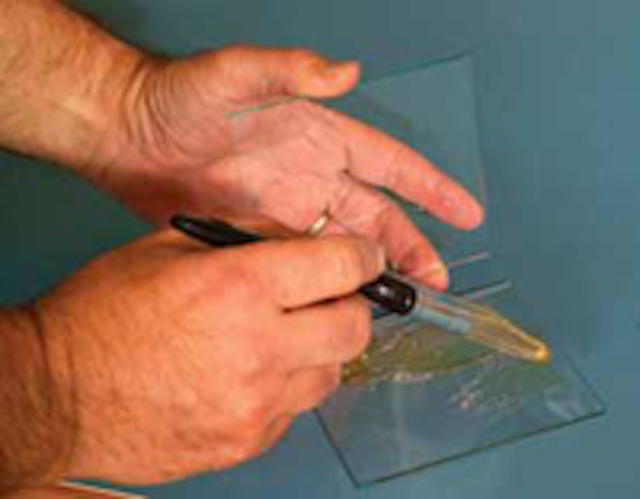 Master Bond EP21TP-2 is a strong, two-component polysulfide/epoxy-based formulation that transmits light over a wide wavelength range, including the infrared spectrum, and has an index of refraction of 1.58. EP21TP-2 bonds well to a variety of materials with a high bonding strength of more than 3,000 psi at room temperature. It produces durable, high-strength, flexible bonds that are resistant to thermal cycling and chemicals including water, oil, fuel, and most organic solvents. EP21TP-2 is serviceable over the wide temperature range of -62° to +121°C and has good low-temperature flexibility. Typical optical applications range from bonding and potting fiber-optic cables, connectors, and terminations, to upgrading the vibration and shock resistance of electro-optic assemblies.
Master Bond,
www.masterbond.com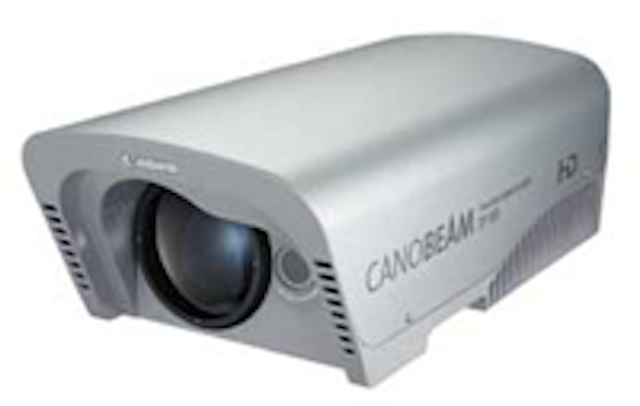 Free-space optics-based transceiver
The DT-150 HD Canobeam point-to-point optical beam transceiver, which uses infrared light to bridge gaps in high-bandwidth transmissions, is designed for situations where fiber-optic cables or microwave are impractical and/or free-space optics are preferred. The transceiver provides bidirectional, uncompressed 1.5-Gbit/sec transmission up to 1 km of embedded digital video, audio, and camera-control signals on a single HD-SDI or SD-SDI stream or from multiple sources with no delay. A proprietary Auto Tracking feature maintains beam alignment despite vibration conditions. Those who are already using a singlemode fiber connection can simply plug it into the transceiver and instantly transmit via the FSO connection. The DT-150 HD uses free-space optics that require no FCC licensing or frequency coordination and provide a highly secure and reliable video/audio link that is free from RF interference and signal interception.
Canon USA Inc.,
www.usa.canon.com

The BroadGate-30 (BG-30), a miniature multiservice provisioning platform (MSPP) for wireless backhaul and metro networks, supports a capacity up to 2.5 Gbits/sec. The BG-30 is one of the smallest optical service access platforms on the market with an architecture based on proprietary "build-as-you-grow" offerings. To meet increased demand for higher bandwidth, operators can easily upgrade the network capacity to 2.5 Gbits/sec with a single card replacement, and simply and seamlessly add an expansion unit with a wider range of interfaces and services, such as Ethernet, SDH, PDH, and PCM services. The MSPP is fully interoperable with ECI's XDM optical platforms, providing operators with the ability to offer data and legacy services from customer premises to regional DWDM sites, and offers full remote management capabilities through ECI's LightSoft network management system.
ECI Telecom, www.ecitele.com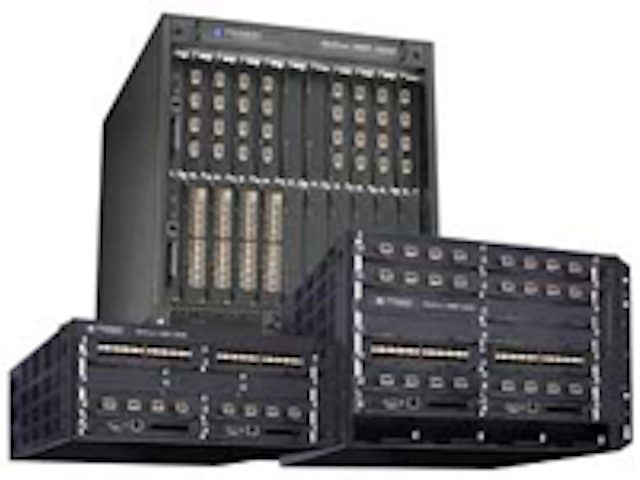 The multiterabit-capacity NetIron XMR series of IPv4/IPv6/MPLS Internet routers and the NetIron MLX Series of metro routers now offer packet over SONET/SDH (POS) interfaces. This expansion will offer Internet/transit providers, and metro, cable, and wireless operators the ability to continue leveraging existing SONET/SDH infrastructure to deliver advanced broadband services. The new portfolio of POS interface modules will include a variety of speeds and port densities to address a range of deployment scenarios. The new SONET/SDH interface speeds cover OC-12 (STM-4), OC-48 (STM-16), and OC-192 (STM-64). In addition, the POS portfolio will feature densities of two, four, and eight ports per OC-12/48 interface module and one and two ports per OC-192 interface module. The versatile modules are all designed for pluggable optical transceivers, allowing operators to choose from optical reaches up to 80 km.
Foundry Networks,
www.foundrynet.com

The 1-RU MTS1080 is a next-generation, high-density 10-Gigabit Ethernet (10GbE) transport switch with up to 12 GbE ports for user services and two 10GbE ports for either point-to-point or ring network configurations. All user or link ports use pluggable optics for increasing bandwidth. All standard Ethernet functions, such as circuit configuration via VLAN or double VLAN, are part of the product features. The switch's built-in pluggable WDM module allows operators to add bandwidth by simply cascading more MTS1080s without laying new fiber, so the switch provides TDM multiplexing and add/drop functions as well as aggregation in the wavelength domain. The MTS1080 supports Ethernet Automatic Protection Switching (EAPS according to RFC3619), so when there is a fiber or equipment failure, the Ethernet ring can be healed within 50 msec, meeting SONET/SDH standards.
Dowslake Microsystems Corp., www.dowslakemicro.com
Low-noise avalanche photodiode
Replacing traditional indium phosphide (InP) with aluminum indium arsenide (AlInAs) allows reduced signal amplification time and element interference (40% less) over previous models in an avalanche photodiode for use in 2.5-Gbit/sec optical receivers. Deterioration of receiver sensitivity is caused by electric current escaping from both inside and outside of the receiver area. Using a planar construction, escaping electric current has been successfully controlled. By adding an APD-transimpedance amplifier (TIA) CAN package to the avalanche photodiode, receiver sensitivity shows 2-dB improvement compared to the previous PD8xx3 model.
Mitsubishi Electric Corp., http://global.mitsubishielectric.com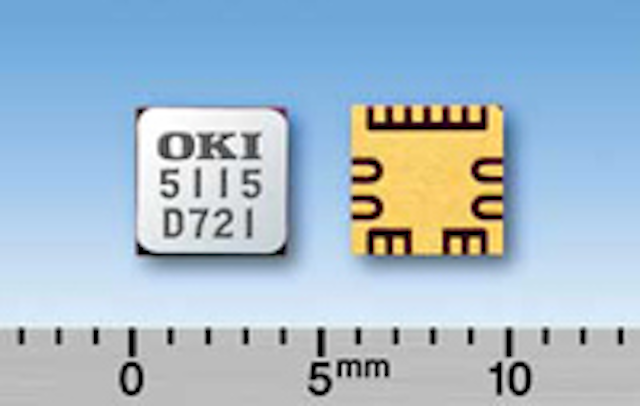 The KGL5115KD, a 10-Gbit/sec electroabsorption modulator integrated laser-diode (EML) driver IC for optical communication, reportedly achieves the world's lowest power consumption at just 0.45 W (at 2.3 Vpp amplitude; reduced by 25%). Customers can now achieve 10-Gbit/sec pluggable modules with a high-quality wave pattern, smaller size, and lower power consumption, which will be suitable for XFP and SFP+ applications. An extremely small footprint is achieved by using a 4×4-mm small ceramic package.
OKI Electric Industry Co.,
www.oki.com
Two new high-performance 980-nm erbium-doped fiber amplifier (EDFA) pump lasers have been introduced. The 3000 Series pump produces 660 mW of optical power, allowing improved designs that reduce the component count and noise figure of EDFAs. According to the company, the 3000 Series represents the highest-power Telcordia-qualified 980-nm pump laser available in the market today. The new 2945 Series 980-nm pump has 20% reduced power consumption compared to previous offerings. This pump produces 400 mW of optical power, while operating at an elevated internal temperature of 45°C. The 2945 Series is enabled by laser chip technology that does not require power-consuming refrigeration down to 25°C for reliable operation.
JDSU, www.jdsu.com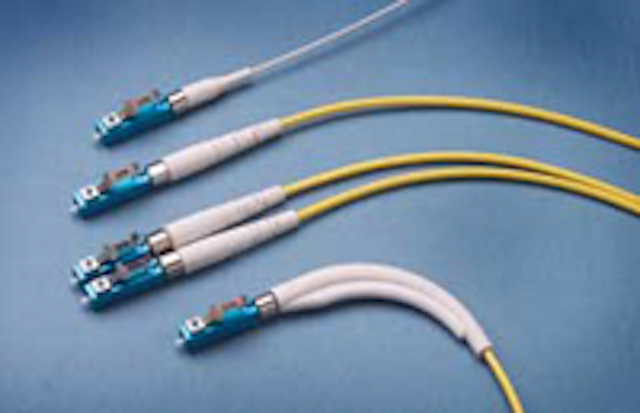 LC2 metallic optical connectors provide a ruggedized, all-metal housing version of the LC small-form-factor (SFF) family. They feature the ceramic ferrule-based LumaCore optical termini to resist breakage and achieve excellent optical performance. With a 1.25-mm LumaCore terminus, the connectors feature high-performance ceramic ferrules available for singlemode, multimode, and angle-polish applications. They also offer hex register alignment to enable tuning of individual fiber connections. Available in multiple boot styles, the connectors support many cable sizes from 900 µm to 2.00 mm. They are capable of continuous operating temperatures up to 135°C, with short-term temperatures up to 150°C when used with high-temperature optical fibers.
Molex, www.molex.com