Widely tunable technologies are still on the optical roadmap
May 1st, 2003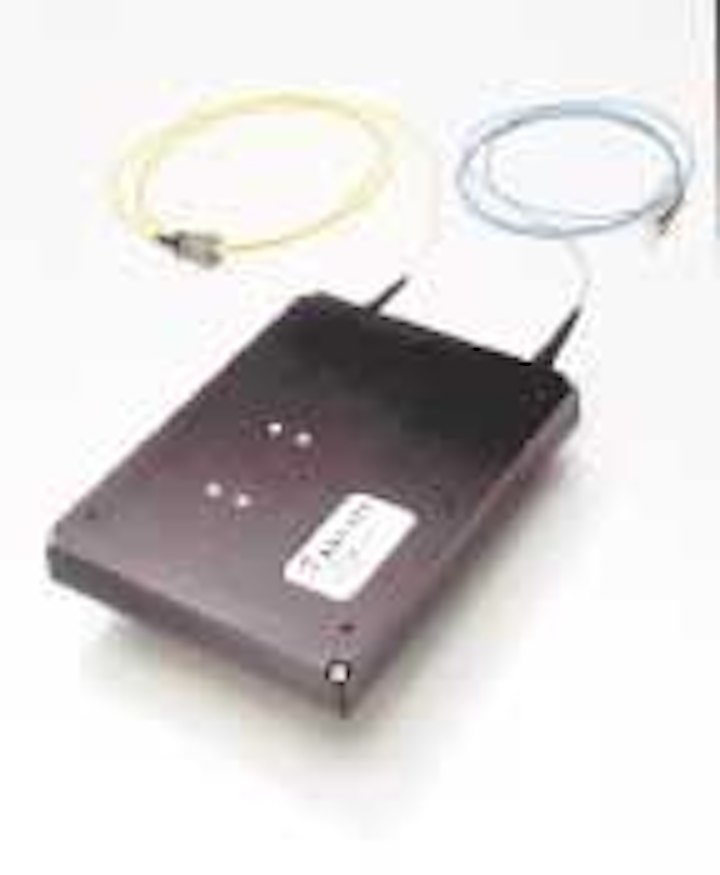 In late 2001, the folks at iolon (San Jose, CA) predicted 2002 would be "the year of the design win," and that seems to have occurred to a certain extent. Lucent Technologies, for example, tapped iolon's Apollo lasers for use in its LambdaXtreme DWDM system, which is rumored to be in lab trials with six major carriers, including Deutsche Telekom and AT&T. Lightscape Networks incorporated Agility Communications' widely tunable laser in its XDM platform, and at CeBIT this year, Siemens ICN unveiled a new transponder card that utilizes tunable-laser technology, though a company spokesman declined to confirm whose lasers are used. It may be a little early to start celebrating, however.
Equipment announcements are certainly important, says Tom Hausken, director of the optical components practice at Strategies Unlimited (Mountain View, CA), but systems vendors still have to sell equipment with tunable lasers in them. "With the market being what it is," he admits, "I'm not convinced that a whole lot has happened really. No one is buying the equipment."
One potential hurdle to widespread deployment may have been overcome with the recent announcement of not one but two tunable-laser multisource agreements (MSAs). "We always said that a major carrier like AT&T would never use a new technology like tunable lasers without credible second sources for the devices," explains Saeid Aramideh, vice president of product management at iolon.
In April 2001, the Optical Internetworking Forum (OIF) began work on an implementation agreement (IA) for tunable-laser modules. Following the IA's ratification last November, iolon, Intel, Bookham Technology, and Santur established an MSA based on the OIF IA.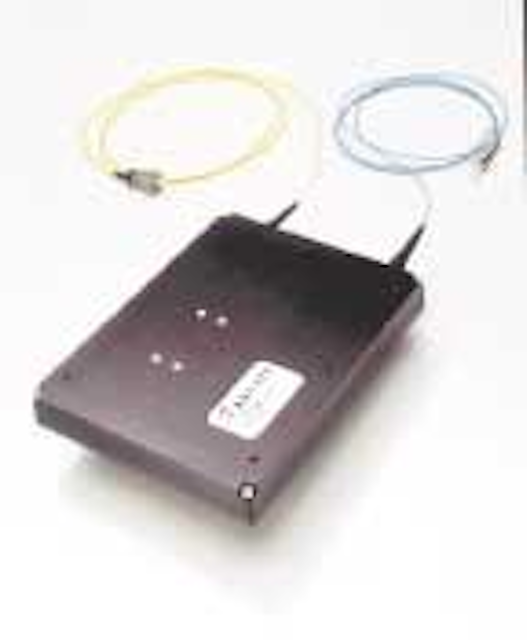 Tunable-laser vendors such as Agility Communications are now offering subsystems (like the product shown here), in addition to components, to provide their customers a wider array of choices.
In the meantime, frustrated by the relatively slow progress of the OIF, Agility, Alcatel, and Bookham formed a second MSA. "Some of us in the industry felt that we just had to execute and agree on the 40 pins," asserts Arlon Martin, vice president of marketing and sales at Agility (Santa Barbara, CA). "There's only 40 pins; how long does it take to agree what they should be?"
In terms of technology, the specifications are different, but "not widely different," reports Martin, who says his company could design products to the other MSA and vice versa. The physical size of the laser modules is similar, and both feature a 40-pin connection. However, the pinouts are different as are the specific communications protocols used.
Hausken contends that in such a relatively small industry, one MSA would be better, but he believes the lack of consensus just speaks to the immaturity of the market.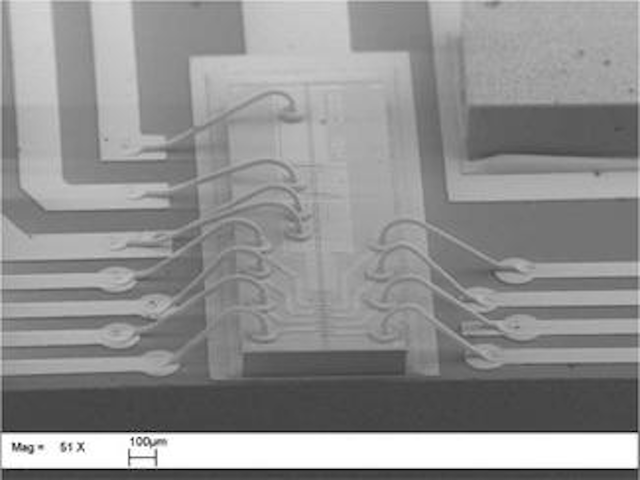 This scanning electromicrograph depicts a full-band tunable laser under development at Bookham Technology. The industry is leaning toward a monolithic approach to reduce costs and increase value.
Proponents of both MSAs seem committed to their particular specifications. "I'm the first to admit that the OIF is moving very slowly," says Aramideh, "but that is to be expected when you are trying to define something for the first time—and lasers are new technologies. Our long-term strategy is to continue evolving this MSA to introduce the framework for tunable integrated assemblies and tunable transponders. We believe the industry is heading towards higher integration of products to reduce the costs and increase value."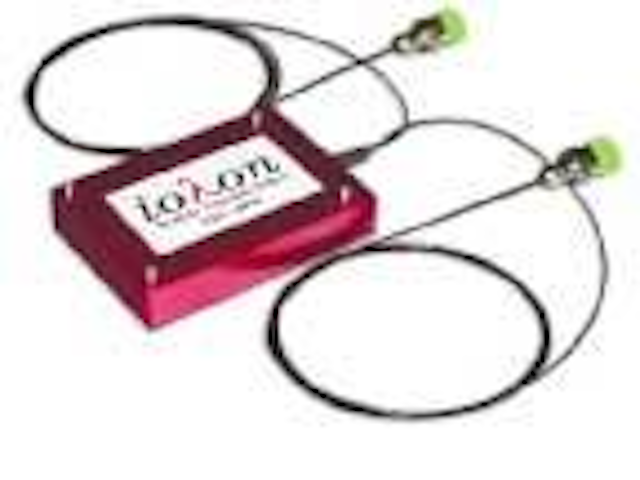 Iolon recently launched a family of widely tunable optical bandpass filters.
Toward that end, several tunable-laser manufacturers have begun developing and marketing subsystems. Agility unveiled its 300-pin tunable transponder at OFC in March, for example, and iolon launched a family of widely tunable optical bandpass-filter products. Also, Intel plans to sample its first tunable optical transceiver early next year.
While the subsystem route will provide customers with more choices, it remains to be seen whether this business strategy will be successful for tunable-laser vendors. "What can you do in a market like this?" asks Hausken. "You put everything out there and see if it will stick. I don't think they are expecting to sell only [subsystems]; they will certainly sell just the components."
The previous year was also marked by a flurry of exits and entrances into the market—activity that may well continue. Intel acquired widely tunable-laser technology from New Focus, Bookham purchased the optical-component businesses of Marconi and Nortel Networks, ADC closed its tunable-laser division in Sweden, Blue Sky Research suspended its tunable-laser development, and Bandwidth9 recently exited the market.
While he contends there is more consolidation on the horizon, Hausken admits he's hard-pressed to predict exactly where it will occur. "With something like tunable lasers, there are a lot of ideas, and I don't think anyone ever claimed that all of those ideas would make it to viable companies," he muses. "Even if companies get bought, they wouldn't necessarily end up as products. The idea of a startup is that there are many ideas; some work and a lot of them don't."
Indeed, there seems to be just as many ideas out there as manufacturers implementing them. Sometimes, says Hausken, the companies you'd least expect to succeed come up with the best products. "Maybe they're doing something in stealth mode, or they promise something that sounds outlandish and they actually do it," he adds. "I don't claim to know who has the magic sauce and who doesn't. It's still very much wide open."
For their part, tunable-laser vendors continue to believe that widely tunable technologies will be necessary in the future, despite the technological and economic hurdles that exist today. Tunable-laser deployment "is purely a cost and inventory control play at the moment," says Dave Woodcock, product manager at Bookham (Northants, UK), "but I believe we will see the deployment of more widely tuned technologies as we gradually replace the fixed and thermally tunable technologies deployed now. There is interest in developing systems that use wavelength flexibility to improve efficiency, but the indications we have are that it's still some way out. It's going to be a progressive thing."