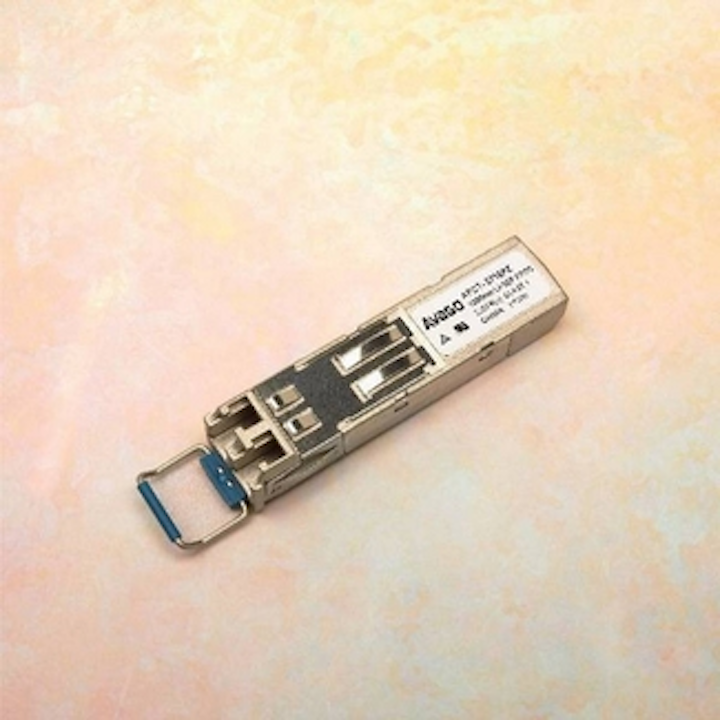 APRIL 3, 2007 -- Avago Technologies (search for Avago Technologies) has added a line of singlemode SFP transceivers for long reach SONET OC-48 to its METRAK family of SONET products.
According to the company, the AFCT-5745xZ line of transceivers includes high-performance, cost-effective modules for serial optical data communications that range from 125 Mbits/sec to 2.7 Gbits/sec. The new SFP OC-48 transceivers are ideal for OADMs, metro routers, and multiservice switches.
Compared to previous form factors, small form-factor pluggable (search for SFP) modules enable telecom equipment manufacturers to design greater port density into their products. This design flexibility paves the way for manufacturers to deliver more value-add services from a single switch or router.
With an advanced digital diagnostic monitoring interface (search for DMI), Avago's AFCT-5745xZ provides reliable fault isolation, component monitoring, and failure prediction capabilities, says the company. It also delivers superior ESD/EMI performance, excellent mask margin of over 20%, and superior industrial temperature performance (-40 to +85 ° C). The ROHS-compliant transmitters utilize 1310- and 1550-nm distributed feedback (DFB) lasers.
Avago's digital DMI allows the host to observe real-time temperatures, supply voltage, laser bias current, laser average output power, and received input average power. The AFCT-5745xZ is also designed with a three-stage pin sequencing at the electrical interface to be hot pluggable and ensure easy design integration.

Visit Avago Technologies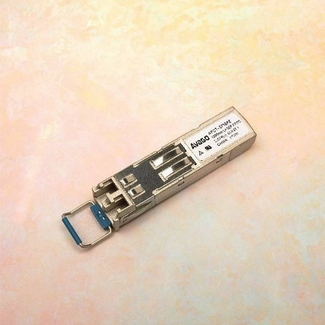 The ACFT-5745xZ modules will be available in the second quarter through Avago's direct sales channel and worldwide distribution partners.