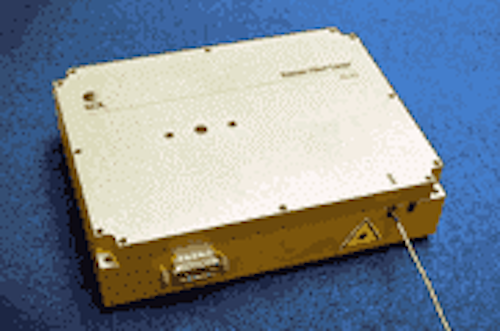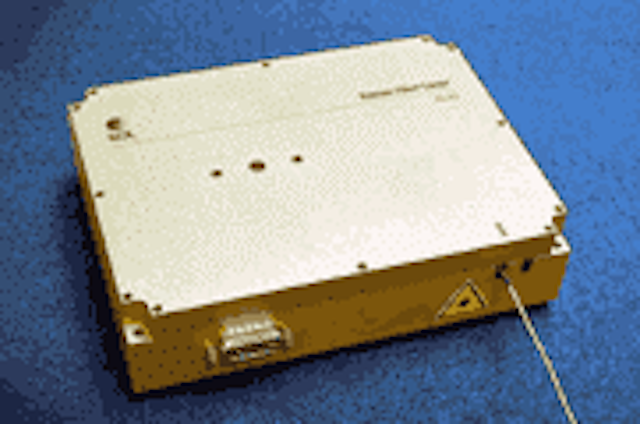 The new Raman pump laser module from SDL Inc. (San Jose, CA), the SDL-RL30-1455, was chosen as the winner of the Laser Focus World 2000 Commercial Technology Achievement Award in the fiber-optic/optoelectronic components category. This new product was designed for use in advanced fiber-optic systems that utilize distributed Raman amplification together with dense wavelength-division multiplexing (DWDM).
The award will be presented during the Photonics West conference in San Jose, CA, on January 26, 2000. The awards recognize significant and long-lasting achievement in eight areas of commercial optoelectronics, including lasers, fiber-optic and optoelectronic components, and optics and optical materials. Only new products introduced between October 1998 and September 1999 were eligible for the 2000 awards.
Conard Holton, executive editor at Laser Focus World, explains that winners are chosen by the magazine's Editorial Advisory Board. "[Board members] are well established experts in various fields such as lasers, fiberoptics, etc.," he says. Nomination forms are submitted, and the board members independently rank their top five choices in each category. "Some abstain from voting if they do not feel qualified to judge, but the others judge the product on its technical innovation and contribution to the commercial market," says Holton. "I think it provides a fair and accurate judgement of which commercial products are important every year." The magazine staff compiles the votes but has no other input in the selection process.
According to SDL, distributed Raman amplification uses installed transmission fiber as the amplification medium, rather than erbium-doped fiber. The critical technology for distributed Raman amplification is the availability of a high-power pump-laser source. Discrete pump-laser modules today are only capable of supplying coupled power up to 500 mW. However, this output is insufficient for the needs of long-range repeaterless applications. For technical and economic feasibility, a source with output power greater than 1 W is required. The SDL-RL30-1455 delivers 1.5 W at the necessary wavelengths.
Raman amplification occurs in the 1550-nm wavelength band when the transmission fiber is pumped with high power at approximately 1455 nm. By using the high-powered pump source, the transmission fiber itself will provide amplification. This allows amplification throughout the fiber-optic network, which leads to substantial increases in the amount of information carried by each fiber.
The RL30-1455 is currently being installed to provide optical amplification in undersea fiber-optic systems. The RL30-1455, which is located on-shore, extends the transmission distance in these systems. Future applications could include deployment in very high bit rate (40-Gbit/sec) DWDM systems. In addition, Raman amplification offers the potential of increased system data capacity by allowing amplification between 1300 and 1650 nm, thereby supporting a greater number of wavelength channels. Eight companies in the terrestrial telecommunications market are believed to be actively evaluating the new product, says SDL.
For more information on the Laser Focus World and the Commercial Technology Achievement Awards, visit www.laser-focus.com.