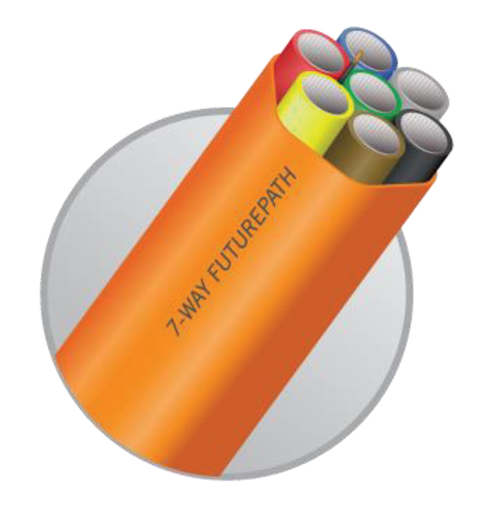 Fiber optic cables are designed to protect optical fibers from external forces during installation and throughout the life of the cable. Historically, Outside Plant (OSP) Cable—cable intended for use in an outdoor environment—has been designed to meet the stringent mechanical and environmental requirements of Telcordia Technology's GR-20-CORE, Generic Requirements for Optical Fiber and Optical Fiber Cable and the Insulated Cable Engineer Association's ANSI/ICEA S-87-640, Standard for Optical Fiber Outside Plant Communications Cables.
OSP cables are most commonly installed aerially or buried underground. Cables intended for aerial installation are typically constructed of all-dielectric components while cables intended for underground installation routinely contain a metallic armor under the outer sheath to offer additional protection to the fibers. Regardless, both types of construction are subjected to the same mechanical and environmental requirements during product qualification. While some special handling is required during installation, these constructions are quite robust and limit the forces that are applied directly to the optical fibers.
As fiber networks continue to grow and expand, particularly in urban locations and rough terrain, OSP cables are often installed in conduit or ducts. In particular, micro-ducts—factory bundled ducts with multiple pathways as shown in Figure 1—are advantageous because they facilitate future expansion since only the cable currently needed is installed. Additionally, the micro-ducts provide additional protection to the fibers, further insulating them from external forces.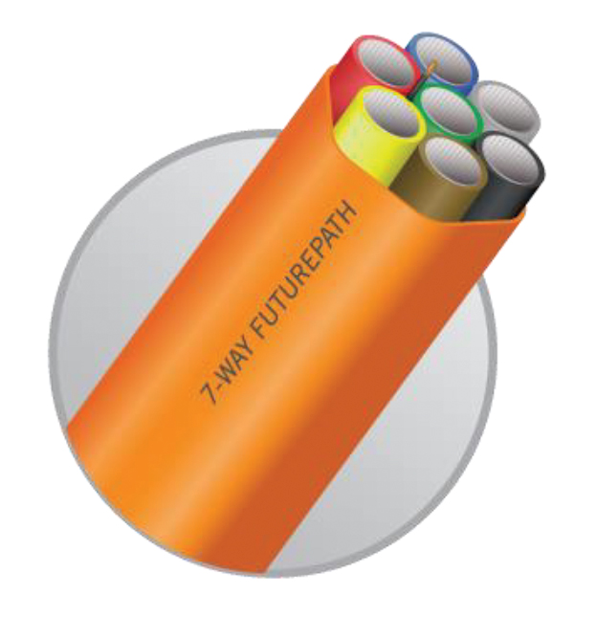 LaserFousWorld Test
GR-20-CORE recognizes the micro-duct cable type and indicates that the small size of the micro-duct cables results in generally lower tensile strength, crush resistance and the like. However, the robust construction described in this paper is designed to prevent damage that could occur during installation and operation, while still providing ultra-high fiber density.
Download the balance of this white paper.
About AFL
AFL provides industry-leading products and services to the electric utility, broadband, communications, factory, enterprise, wireless and transit rail markets as well as the emerging markets of oil and gas, mining, nuclear, avionics, medical, renewable and intelligent grid. The company's diverse product portfolio includes fiber optic cable, transmission and substation accessories, outside plant equipment, connectors, fusion splicers, test equipment and training. AFL's service portfolio includes market-leading positions with the foremost communications companies supporting OEM, outside plant, enterprise and wireless areas.
Founded in 1984, AFL is proud to offer engineering expertise, exceptional products and reliable service that help our customers improve their critical and electrical infrastructure. AFL has operations in the U.S., Mexico, Europe, Asia and Australia. The company is headquartered in Spartanburg, SC and is a wholly-owned subsidiary of Fujikura Ltd. of Japan. For more information, visit www.AFLglobal.com.