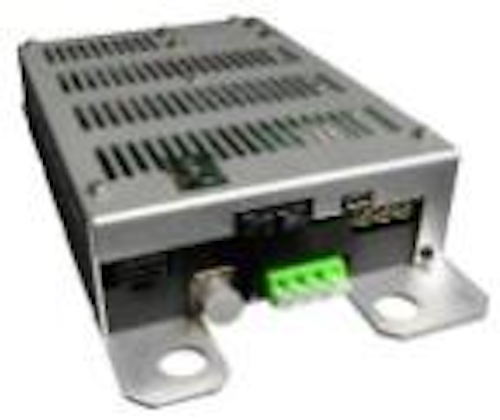 MARCH 23, 2009 -- Luna Technologies, a division of Luna Innovations Inc. (search Lightwave for Luna Technologies), announces the PHOENIX 1200 tunable swept laser module with picometer accuracy and, says the company, the industry's first integrated wavemeter.
Luna will be demonstrating its new laser, Optical Backscatter Reflectometer, and Optical Vector Analyzer product platforms in Booth #734 at OFC/NFOEC, March 24-26, in San Diego, CA.
Luna says the C-band laser has NIST-traceable accuracy and sub-picometer resolution, making it suitable for fiber-optic test and measurement, spectroscopy, and fiber Bragg grating-based sensing applications.
Says Brian Soller, PhD, executive vice president and general manager of Luna Technologies, "This laser provides the precision and accuracy required for the most challenging applications in a small and easy-to-integrate package."
The tunable external-cavity laser device is driven by a circuit designed for low noise and highly linear swept performance with a mode-hop-free tuning range of 1,515 to 1,565 nm. A miniaturized, internal NIST-traceable wavemeter gives it high accuracy while maintaining a compact footprint. The package includes a software development kit and USB interface for customization of applications in development and manufacturing environments.
Luna's laser line is based on the former Iolon "Apollo" class of tunable lasers, acquired by Luna. The PHOENIX 1200 tunable laser module is the third product in the company's laser platform and is available immediately, with four to six weeks typical for delivery.

Visit Luna Technologies