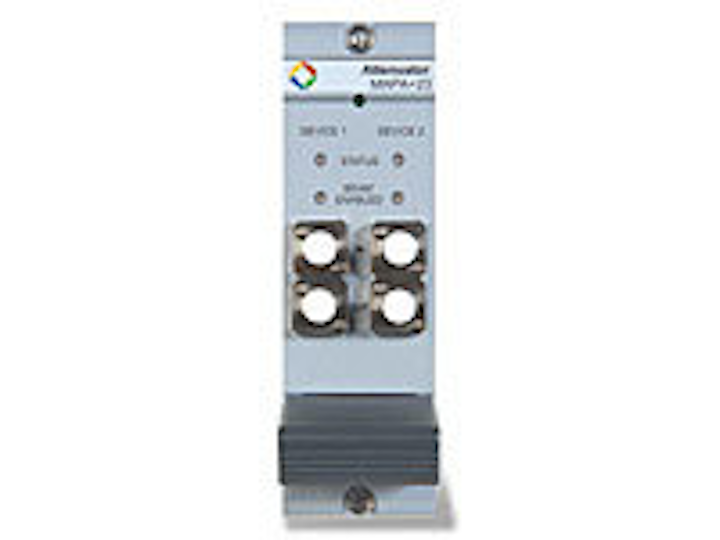 The MAP variable optical attenuator
SEPTEMBER 17, 2007 — JDSU (Milpitas, CA) released a next-generation variable optical attenuator for its multiple application platform (MAP). The tool offers up to 25 dB/sec. transition speeds for higher-bandwidth, longer-reach, higher-flexibility broadband access technologies.
The MAP variable optical attenuator was designed for complex devices that require testing for an increased number of operating states. It features lower insertion loss at less than 1 dB and improved wavelength flatness and transition speed. An optional built-in power monitor provides closed-loop power control; a high-power option is rated up to +33 dBm for single-mode, and +27 dBm for multi-mode fiber.
The MAP is available in a 19" eight-slot Master (+2M00) and a 9.5" three-slot benchtop (+2B00) version, each featuring a common hot-swappable backplane compatible with more than 15 instrumentation-cassette types.
Visit JDSU at ECOC Booth 15087.
Visit JDSU