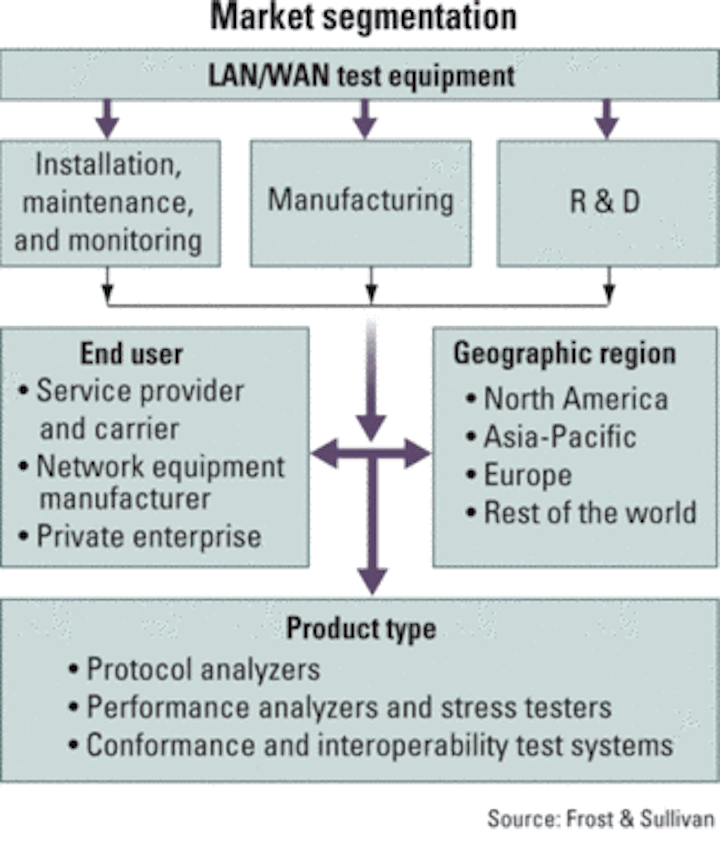 Phenomenal growth in the number of next generation communication technologies since 2002 has generated a parallel demand for LAN/WAN test equipment, according to a report by Frost & Sullivan (Palo Alto, CA). The report reveals that revenues in the market for such equipment totaled $731.8 million in last year and are projected to reach $1.15 billion by 2011.
The report says technologies such as Gigabit Ethernet (GbE), 10-GbE, and VoIP have created lucrative markets for LAN/WAN test equipment vendors, with 10-GbE optical products representing the most lucrative technology. The firm observes that while the benefits of the new technologies come with associated deployment complications, all such issues ultimately serve to boost demand for LAN/WAN test equipment. The report notes that LAN/WAN vendors must take advantage of the new technologies' novelty now before their test equipment becomes generally available on the "gray market."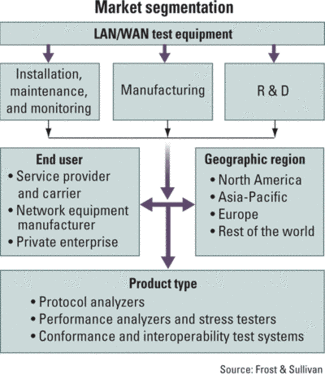 "Even with such a remarkable market growth, demand for traditional protocols is declining," notes Sujan Sami, a research analyst at Frost & Sullivan. "Most vendors are combining protocol analyzers with performance analyzers and creating a single solution."
The firm says that a consistent need to upgrade and expand existing networks has countered this decline in demand for traditional protocol analyzers, while boosting revenues in the LAN/WAN test equipment markets. "As more private enterprises switch to WLAN networks, the demand for LAN/WAN test equipment is likely to increase," maintains Ayshwarya Deepak, another Frost & Sullivan research analyst. "The volume of business services delivered on LAN/WAN is increasing, and this has a positive impact on market growth."
For more on the report, "World LAN/WAN Test Equipment Markets," visit www.frost.com.