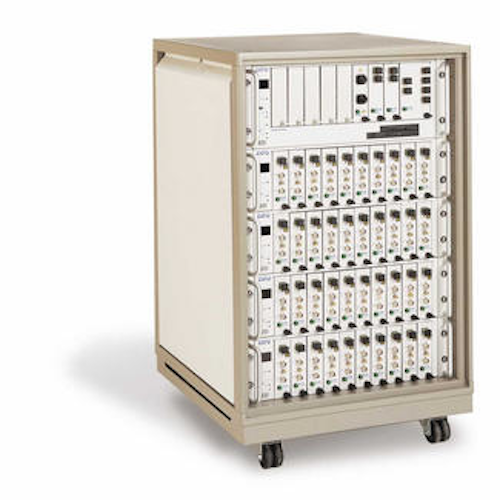 EXFO Electro-Optical Engineering Inc. announced today the launch of the new IQS-500 Intelligent Test System (ITS) for fiber-optic manufacturing and R&D environments. According to the company, it's the first test system to run as many as 100 test modules with a single controller unit.
"EXFO revolutionized the fiber-optic test and measurement industry several years ago with the first modular optical platform that housed as many as 27 interchangeable test modules," contends Mario Larose, vice president of marketing at EXFO. "Now, we're taking it one step farther with this flexible platform that can perform comprehensive optical tests within a short time frame to meet the increasing requirements of leading-edge optical manufacturers and R&D specialists."
The IQS-500 platform supports single-button operation for automated testing. Key features include Windows 2000 operating system for flexibility and user-friendliness as well as a Pentium III processor for high performance. In addition, several industry-standard interfaces are available for easy remote control operation.
The IQS-500 also provides backward compatibility with recent IQ-generation test modules, while delivering all the power and advantages of a next-generation platform, claim company representatives. EXFO's selection of high-performance test modules includes high-speed power meters, light sources, WDM laser sources, tunable laser sources, variable attenuators, optical spectrum analyzers, PDL and OL meters, polarization controllers, and optical switches.
For more information about EXFO (Quebec City) or its products, visit the company's Web site at www.exfo.com.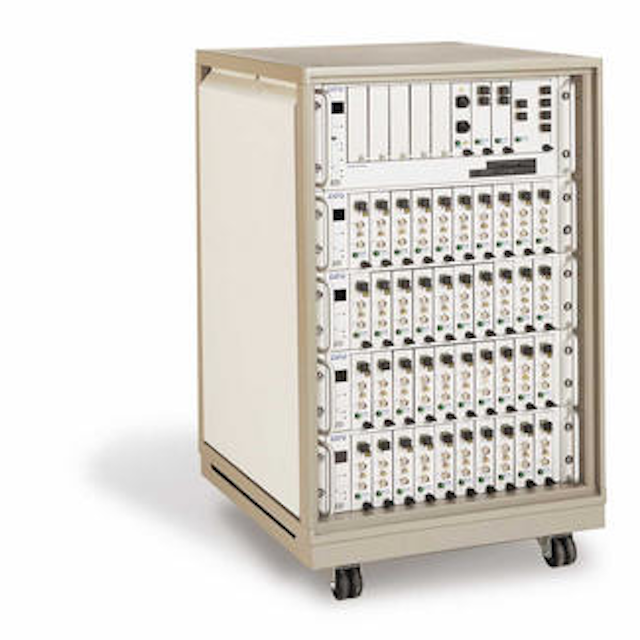 The IQS-500 ITS runs up to 100 test modules with a single controller unit