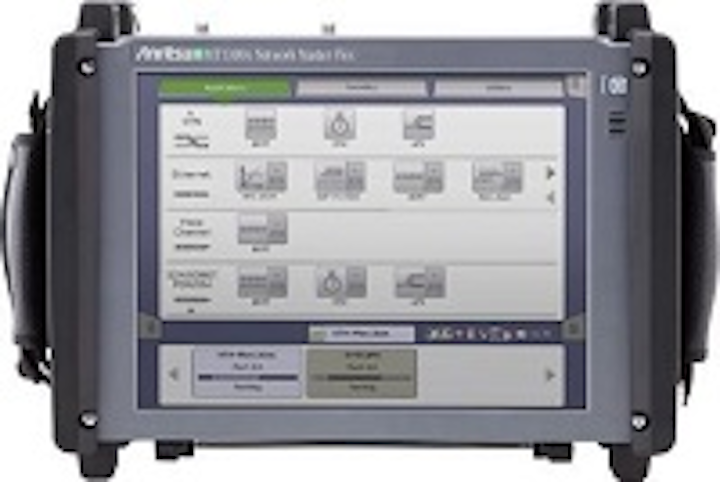 The Network Master™ Flex MT1100A supports all the latest communications technologies. Selecting and installing up to two modules from three options enables the MT1100A to conduct comprehensive R&D, manufacturing, installation, and maintenance tests of network and transport equipment operating at bit rates from 1.5 Mbps to 100 Gbps. With four 100-Gbps ports, the MT1100A supports R&D of the latest OTN 400-Gbps technologies using client signals, including Ethernet, CPRI, Fibre Channel, SDH/SONET, and PDH/Dsn. It can perform mapped OTN client-signal tests under near-to-live conditions for faster troubleshooting.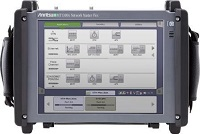 The MT1100A supports a maximum of four 40 Gbps or 100 Gbps ports, each of which can be used independently or simultaneously for network and network-equipment tests. It is the first portable transport tester that supports simultaneous installation of four independent 100 Gbps ports. Selecting one of the available CFP, CFP2, CFP4, CXP, and QSFP+ connectors for each port supports insertion of the appropriate module for all-in-one development and manufacturing of WDM, switches, and optical transceivers. Moreover, CAUI/XLAUI electrical signals can be input/output to/from the MT1100A, supporting development of high-speed optical modules using dedicated extenders.
Judge's comment: "Excellent and useful test equipment for network turn-up, capacity verification and trouble shooting. It is very versatile."
Click here to return to the 2017 Lightwave Innovation Reviews page.