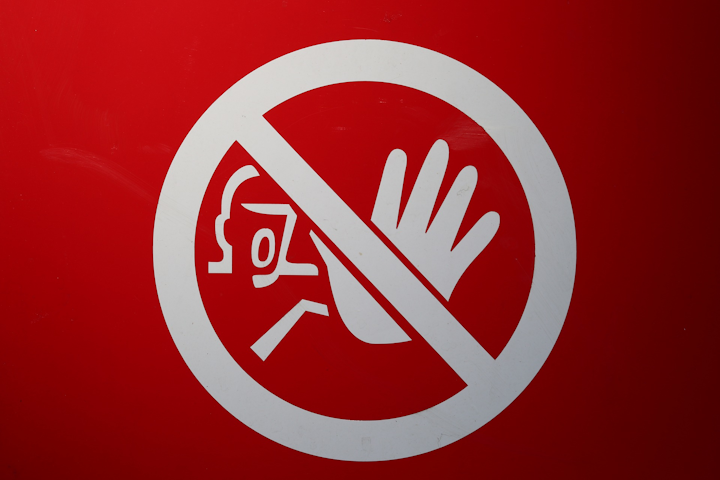 The U.S. Department of Commerce, through its Bureau of Industry and Security (BIS), has placed Huawei and its affiliates on the Entity List. U.S. companies must apply for a license before they can sell products or services to companies added to the Entity List; the BIS can deny such licenses if it deems such sales would be contrary to national security. Placing Huawei on the Entity List provides a means for the Trump Administration to ban Huawei's access to U.S. technology.
BIS placed Huawei on the list "from information available to the Department that provides a reasonable basis to conclude that Huawei is engaged in activities that are contrary to U.S. national security or foreign policy interest." The announcement of the action cited ongoing legal charges against Huawei and CFO Meng Wanzhou regarding alleged provision of forbidden technology to Iran as well as obstruction of justice charges for allegedly attempting to cover up such activity (see "U.S. seeks to charge Huawei CFO with bank fraud").
"This action by the Commerce Department's Bureau of Industry and Security, with the support of the President of the United States, places Huawei, a Chinese owned company that is the largest telecommunications equipment producer in the world, on the Entity List. This will prevent American technology from being used by foreign owned entities in ways that potentially undermine U.S. national security or foreign policy interests," said Secretary of Commerce Wilbur Ross. "President Trump has directed the Commerce Department to be vigilant in its protection of national security activities. Since the beginning of the Administration, the Department has added 190 persons or organizations to the Entity List, as well as instituted five investigations of the effect of imports on national security under Section 232 of the Trade Act of 1962."
Huawei is the second Chinese communications technology supplier to find itself on the Entity List. ZTE was placed on the list in 2016 for selling systems with U.S. components to Iran and North Korea in violation against U.S. export restrictions to those two countries. The Department of Commerce eventually provided a series of provisional licenses that enabled ZTE to access U.S. technology as the company negotiated a long-term settlement with the Department. A year later, ZTE admitted guilt and was removed from the list under an agreement with numerous provisions regarding the company's future behavior. BIS found in March 2018 that ZTE had violated some of these provisions and slapped what was supposed to be a seven-year ban on access to U.S. technology (see "U.S. Commerce Dept. finds ZTE violated export disciplinary agreement, bans U.S. component supply"). Thanks to intervention from China's Government with the White House, the Department of Commerce eventually removed the ban, in an agreement that again contained provisions for future behavior.
The Trump Administration, through the Commerce Department, appears to be playing the same hand with Huawei as it did with ZTE as it pursues the company and Meng through the court system. However, Huawei is more self-sufficient than ZTE (thanks in part to subsidiaries such as HiSilicon, which produces optical components and subsystems) and would seem to be better positioned to stand its ground.
Meanwhile, the Chinese Government criticized the move. "China has taken note of this decision," said Chinese Foreign Ministry Spokesperson Lu Kang in response to a question posed during the ministry's daily press briefing May 16. "We ask our companies to follow the laws and regulations on export control and fulfill our due international obligations. We ask our companies to observe local laws and policies when doing business overseas.
"But at the same time, we oppose the act of any country to impose unilateral sanctions on Chinese entities based on its domestic laws, and to abuse export control measures while making 'national security' a catch-all phrase," he continued. "We urge the US to stop its wrong practices, create conditions for Chinese and American companies to carry out normal trade and cooperation, and avoid causing more damage to bilateral economic and trade ties. The Chinese side will take necessary measures to safeguard the legitimate rights and interests of our companies."
Asked what he meant by "necessary measures," Lu referred the journalist to a press conference by the Ministry of Commerce planned for later that day. However, while the threat was repeated, it does not appear the Ministry of Commerce spokesperson provided additional details, according to reporting by Reuters.
If the Department of Commerce doesn't offer provisional licenses to Huawei suppliers as it did for ZTE, losing Huawei as a customer would naturally harm U.S. companies that counted Huawei as a customer. In the optical communications realm, NeoPhotonics derived 56% of its income from Huawei over the past four quarters, according to Raymond James Equity Research analyst Simon Leopold. Leopold identified Acacia Communications, Finisar, and Lumentum as other companies that supply optical technology to Huawei.
For related articles, visit the Business Topic Center.
For more information on high-speed transmission systems and suppliers, visit the Lightwave Buyer's Guide.