INO today unveiled its capacity to manufacture hollow fibers. According to the company, the silica capillary tube comprises a reflective inner surface that is coated with silver resulting in lower loss. Furthermore, the capillary tube is surrounded by an acrylate layer, which provides extra strength and protection.
Hollow fibers are very popular in medical and industrial applications in order to deliver infrared lasers such as CO2 lasers at wavelengths up to 10 microns and more. At these wavelengths, conventional silica fibers are unable to guide the light, whereas hollow fibers transmit infrared efficiently--loss values have been measured under 1.0 dB/m. The hollow fibers are capable of guiding high power lasers with levels superior to several watts.
Though INO does not offer a standard hollow fiber product, the company is willing to create cooperative partnerships with companies wishing to get involved with this new, emerging technology.
INO (Quebec City) concentrates its field of activities in 4 sectors: Photonic and Guided-Wave Optics, Laser System Technologies, Photonic Materials and Processes, and Digital and Optical Systems. For more information, visit the company's Web site at www.ino.ca.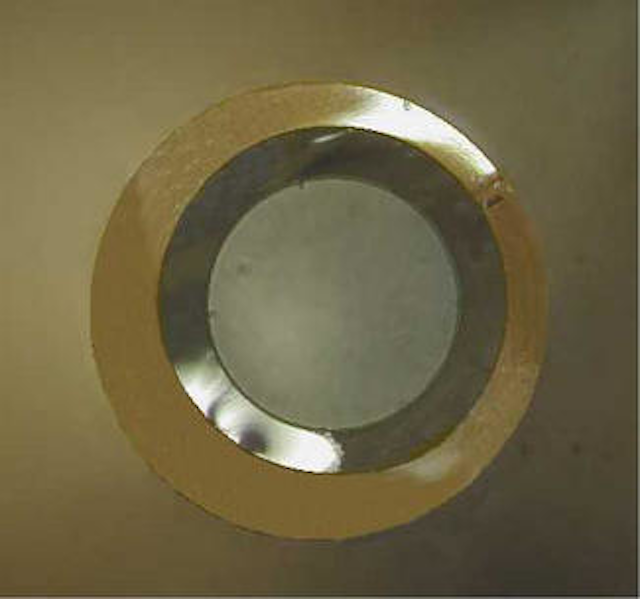 The reflective inner surface of the silica capillary tube is coated with silver, resulting in lower loss.