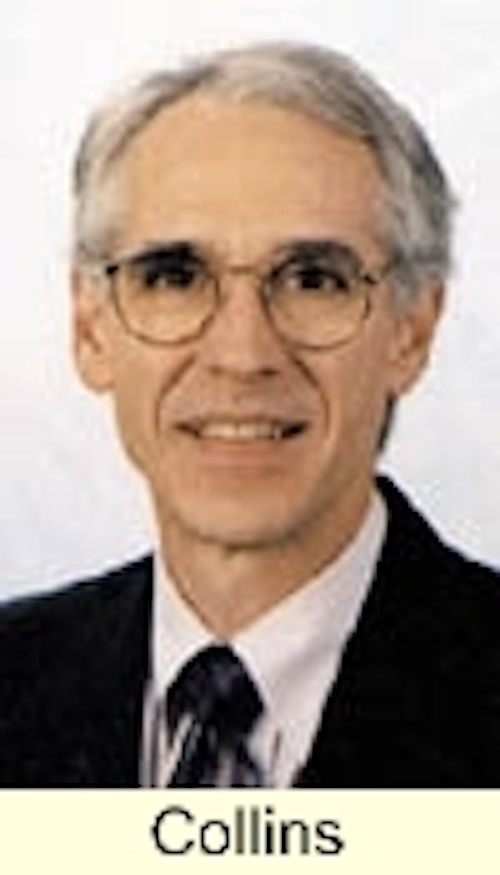 Kevin Green joins ExceLight as chief operating officer, overseeing the day-to-day operations of the company. Before joining the company, he was global sales director for Motorola at Lucent Technologies.
Dr. Ned Sauthoff has been named president of IEEE-USA. For the past year, he has served as president-elect of the organization. He will chair its board of directors and serve at the international level on the IEEE executive committee and board of directors. Sauthoff is a physicist who heads the offsite research department of the U.S. Department of Energy's Plasma Physics Laboratory.
LightPointe Communications Inc. has named Steven Hane vice president of business development of sales, responsible for the development and management of the company's strategic alliances and overall sales efforts. Prior to joining the company, he was vice president of service-provider business development for Andavo Corp., where he helped the e-commerce application service provider raise its first venture capital funding and establish a revenue stream.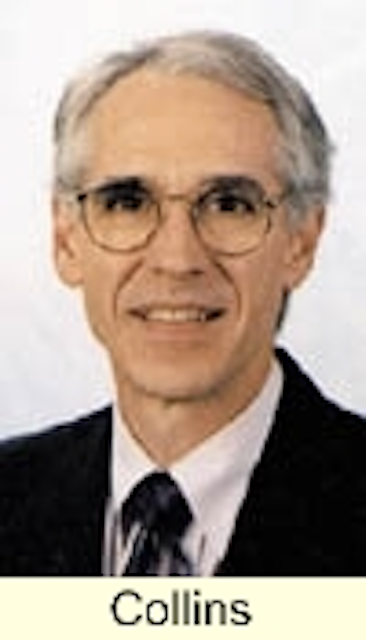 Collins
Bob Collins joins Lightchip as vice president, corporate quality management, responsible for providing oversight and leadership for the company-wide efforts in planning and implementing total quality management systems and processes. Be fore joining the company, Collins was president and principal consultant of Quality Assistance Inc.
Advance Fiber Optics promotes Jerel Arnell to vice president of operations, overseeing all daily operations, including marketing, sales, accounting, customer service, data services, and fiber-optic installation services. He was previously director of operations for the company.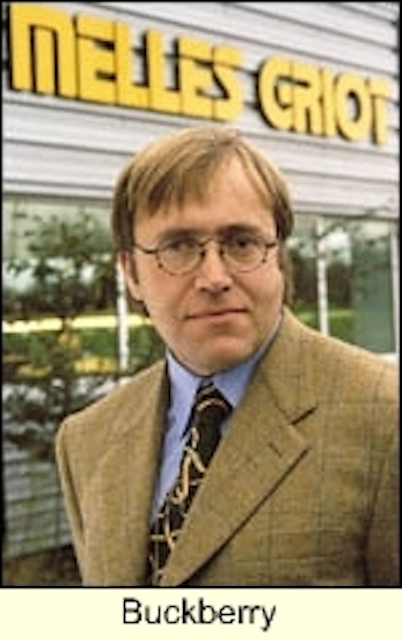 Buckberry
Melles Griot has appointed Prof. Clive Buckberry engineering manager, responsible for nano positioning technology and optical tables at its Ely, UK facility. He joins the company from the Applied Optics Laboratory of BMW group, where he was technical manager.
Pedro Duarte has been named Latin American sales director at Fiber Options, responsible for sales and customer service in Latin America, Mexico, and the Caribbean. Prior to joining the company, Duarte served as Latin American sales director of Harris Corp.'s broadcast division. He brings to the company more than 20 years of experience of the Latin American market.
FiberCity Networks Inc. has announced the appointment of Ray Potts to senior vice president of sales and marketing, spearheading the growth of the company's fiber-optic network in commercial buildings worldwide. His responsibilities include growing and overseeing the sales and marketing efforts for the company. Previously, Potts was vice president of marketing and sales at Cypress Communications.
James P. MacDonald has joined Flag Telecom as vice president of Americas. In this role, he will be responsible for all sales, marketing, and business development activities in North America, as well as play a lead role in the company's expansion plans. MacDonald brings to the company more than 20 years of experience in the telecommunications industry and was most recently with BT North America.
American Microsystems Inc. has announced the appointment of Steve Hayes as director of eastern area sales, responsible for sales to all customers throughout the New England, mid-Atlantic, and southeastern U.S. regions and will oversee sales activity on other various accounts. Prior to joining the company, Hayes was a partner and president of I Squared Inc.
Dan Perry has joined Alopa Networks as director of sales. Perry comes to the company from MediaOne/AT&T, where he worked with high-speed data deployments in the commercial sector. In his new position, he will leverage his sales and operational experience in the cable broadband industry to increase awareness of the company's products to cable-multiple-system operators.
WaveSplitter has named Frank Liang vice president of engineering to champion the company's fused-fiber product development efforts. Prior to joining the company, he worked as senior director of photonic technologies at E-Tek Dynamics/JDS Uniphase, where he led the engineering department in product development of fiber-optic components and integrated modules, yield improvements, and manufacturing automation.
CyOptics Inc. has appointed Jeff Templer chief financial officer and Ilan Rabinovich vice president of engineering. Prior to joining the company, Templer served most recently as CFO of Inverness Medical Technology, where he helped engineer a recovery of profitability and stock valuation. Rabinovich was director of progress engineering and yield enhancement at Tower Semiconductor before he joined the company.
Dr. Patrick Sim has joined ONI Systems Corp. as vice president and managing director, Asia-Pacific operations. Sim worked most recently as Oracle's vice president of services industries, Asia-Pacific, responsible for the division's industry strategy, business development, and sales to key customers in communications, media, utilities, financial services, and other industries.
Terawave Communications has announced the promotion of Joseph Lias to president and chief operating officer. As one of the company's founders, Lias has served as executive vice president of marketing, global sales, and service since the company's inception in 1998.
Network Photonics has announced that Donald Green, telecommunications industry pioneer, has joined its board of directors. Green is a founder of three telecom companies in the Telecom Valley area, including Advanced Fiber Communications, Optilink Corp., and Digital Telephone Systems.
Onetta has named Orlando Reyes vice president of operations, responsible for building the company's strategic manufacturing organization, establishing a fully integrated supply chain and overseeing quality control of the company's products. Reyes, a 15-year veteran of Johnson & Johnson, served most recently as worldwide vice president of operations for the company's Lifescan division.
Valdor Fiber Optics has appointed Mirko Cukrov vice president of marketing and business development, John Hussar vice president of sales, Dr. Shyh-Chung vice president of research and development, and Las Yabut vice president of manufacturing. Prior to joining the company, Cukrov led and coordinated worldwide activities for Oplink Inc. Hussar served most recently as vice president of sales and marketing for GC Technologies Ltd., and Shyh-Chung served previously as vice president of research and development at GC Technologies Ltd. Yabut formerly worked in the passive products division of AMP/Tyco as production supervisor.
Lindsay Austin has joined SpectraSwitch as president and CEO, responsible for the overall strategic direction and day-to-day management of the company. He will also lead the company in its next phases of commercial development. Austin joins the company with more than 30 years of experience in the laser and optics industry, working most recently as vice president and general manager of JDS Uniphase's commercial lasers division.
LaserComm Inc. has announced the appointment of Prof. Moshe Turas the director of the newly established Photonic Research Center. Tur will direct the activities of the center, which will operate in conjunction with the company's research and development division. Tur's experience in the field of electro-optics includes 23 years of research at the department of interdisciplinary studies as part of the engineering faculty at Tel Aviv University, during which time he also served as department chairman.