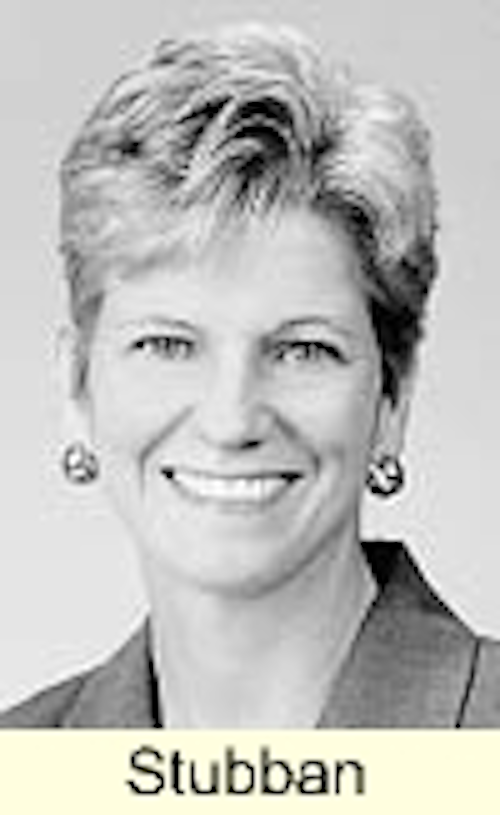 Rob S. Chandra, Bessemer Venture Partners, has been appointed to K2 Optronics Inc.'s board of directors to represent Bessemer in their role as lead investor in the company's pending Series B financing round.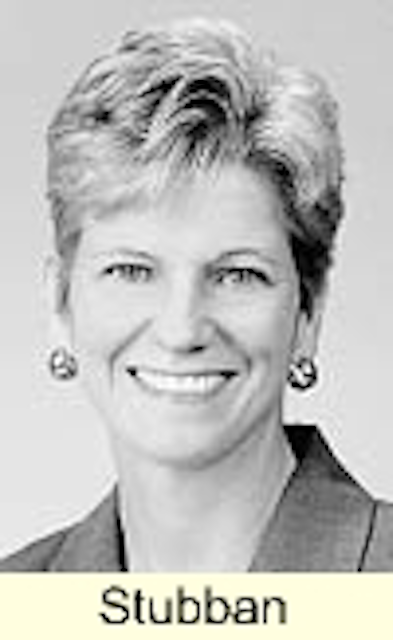 Stubban
Melles Griot has named Patricia Stubban manager for the photonics components division of the company. With 19 years of experience in operations and general management, Stubban worked most recently at a southern California laser manufacturer. While there, she maintained 100% on-time delivery for two years to all customers, maintained quality expectations, and attained ISO certification.
Dana Veitch has joined Iris Broadband Inc. as vice president of route development, responsible for coordinating the route development and construction areas from the Denver office of the company. Prior to joining Iris, Veitch worked as senior design manager for 360networks.
Cinta Networks named Kurt Colehower vice president of operations. Colehower, bringing more than 10 years of program management and operations experience to the company, worked formerly as vice president and general manager of Selectron's global business unit.
Cielo Communications appointed Tedd Preisendanz vice president of sales, responsible for the company's worldwide sales and the creation of long-term strategic partnerships with customers. Bringing more than 13 years of technical sales and sales management experience, Preisendanz joins the company from Corning Inc., where he was director of sales.
John Lochow joins Syndesis as president and chief operating officer. Lochow is known for designing the communication system that allowed Canadian schoolchildren to talk to John Reinhart when he discovered the Ice Princess. He brings more than 25 years of experience to the company, working previously at Tech Data, Bell Canada, and AT&T Bell Labs.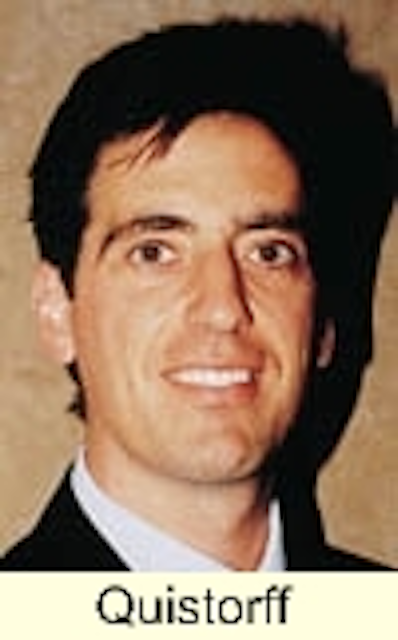 Quistorff
Sumitomo Electric Lightwave Corp. promotes Keith Quistorff to product marketing manager, enterprise networks, responsible for managing and supporting all aspects of the FutureFLEX air-blown fiber cabling system bus iness. Responsibi lities include marketing, applications engineering, project and product planning and budgets, and VAR training and contracts. Prior to his promotion, Quistorff was product design staff engineer.
Bruce Miller has been promoted to executive vice president of technology and advanced development and Chuba Udokwu has been appointed vice president of engineering at Astral Point Communications. Miller will be responsible for setting the strategic direction of the company's technology and products, and Udokwu will be responsible for all aspects of the engineering organization. Miller, who co-founded the company, served previously as vice president of engineering, and Udokwu formerly worked at Lucent Technologies, where he was vice president of customer engineering and product assurance.
STRAN Technologies has named co-founder Patrick Hale general manager of the company's new manufacturing facility, responsible for all production, engineering, and quality operations. Mark Joseph has been appointed vice president of business development, responsible for all new qualification programs and coordinating plans to develop new product lines and strategic customers.
Nanovation Technologies has announced the appointment of Daniel Dorman to its board of directors. Currently, Dorman serves as chairman and president of D.J. Dorman & Co. Inc., director of Advanced Systems International, chairman of the Rental Equipment Group, chairman of Kux Manufacturing Co., and director of Health Media Inc. He has more than 16 years of experience in facilitating strategic initiatives for high-growth technology companies.
Brian Hairston has been named vice president of business development at Lane 15 software, responsible for developing and managing the company's partnerships with InfiniBand hardware and software vendors. Bringing almost 20 years of experience in strategic alliances, corporate communications, sales, marketing, and engineering, Hairston served most recently as director of strategic alliances at NetIQ Corp.
Ciena Corp. has appointed Barbara Blanck vice president, North American sales, responsible for developing and maintaining business accounts and building customer relationships across North America. She served most recently as executive vice president of global sales at Global One, where she coordinated the sales activities across five regional teams and directed an organization of 230 employees.
FONS Corp. has named Ronald Cooper vice president of micro-optic components; Terry Donovan vice president of quality, training, and documentation; and Don McMahon senior physicist. Cooper previously held such positions as managing director of Fibre-Fibre Ltd., vice president of engineering at Wave Optics Inc., and co-founder/vice president of engineering for Ramar Corp. Donovan has held such positions as vice president of engineering and vice president of information technology at Smith and Nephew Endoscopy, and McMahon most recently directed the development of the 1-Gbit fiber-optic data link program and the design of WDM fiber-optic networks at Digital Equipment Corp.