Ross Ireland was elected second vice chairman for the Alliance for Telecommunications Industry Solutions (ATIS). Ireland fills an ATIS board officer position formerly held by Fred Fromm of Siemens Information and Communications Networks. Ireland is the vice president for network planning and engineering for SBS Operations Inc., an organization that provides network evolution and transition direction, coordination, technical consulting services, and equipment engineering, installation, and acceptance.
Ken Jones has joined Vitesse Semiconductor Corp. as vice president and general manager of the Automatic Test Equipment (ATE) Division. Jones has also become an officer of the company and is responsible for the development and promotion of Vitesse's ATE standard products. Previously at MicroModule Systems Inc., Jones was director of marketing and sales with product-line responsibility for high-density IC packaging. Jeff Weigel has been promoted to vice president of strategic accounts at Vitesse. Weigel will be responsible for assisting emerging communication companies expand their knowledge of Vitesse's product capability and working with them to develop the next generation of communication equipment. Weigel began his career at Vitesse in 1985 as the company's first salesperson. Since then, he has served as director of western area sales and European sales manager. He initiated the company's sales activities and established the first sales office in Europe.
Lawrence Todd has been appointed to manager of Compliance Design Inc., which is Intertek Testing Services' (ITS) test equipment design and manufacturing business located in Boxborough, MA, and Lexington, KY. Todd will be responsible for the operations, sales, and new-product development for ITS's test-equipment design and manufacturing business. Todd was also named quality manager for ITS's telecommunications testing operations throughout North America. Tim Scott has been named general manager of ITS's Lexington, KY, testing laboratory. In his new position, Scott will be responsible for managing the laboratory's operations for telecommunications-equipment testing, which includes such products as customer-premise equipment, cellular/PCS, transmission equipment, frame relay, and related technologies operating over fiber-optic, radio, and metallic media.
Danny Feng has been named national sales manager of Ranoda Electronics Inc. a major manufacturer of high-density interconnect systems for computer and communications products. Feng previously served as western regional sales manager with Oak Frequency Control Group of Mount Holly Springs, PA, where he established the firm's California sales operation and increased product sales by 35% per year.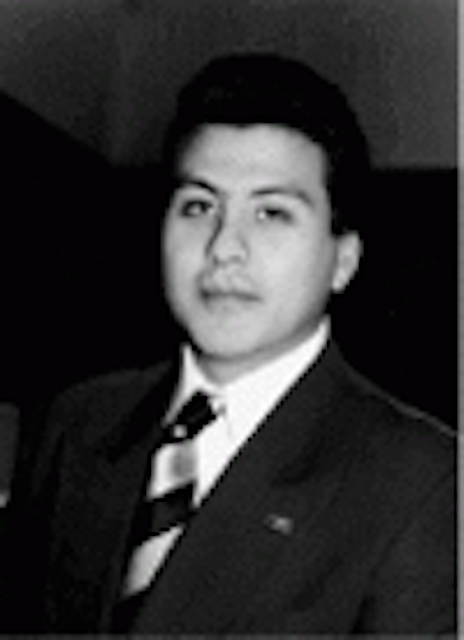 Alejandro Moncada Martinez has been appointed regional sales manager for Berk-Tek. Moncada, who is based in Mexico City, will be responsible for sales, marketing, and customer service for Berk-Tek's comprehensive product line for all of Mexico. Moncada previously worked as a sales manager for Comercial Electrica, S.A. de C.V. and Amp de Mexico, S.A. de C.V.
Thomas Norris has been named BTI's director of customer service. Norris comes to BTI after 10 years in the telecommunications industry, concentrating on sales, field service, call center, and network operations. Norris comes to BTI from San Francisco and has a strong background in sales management, frame relay, internet access, and advanced call center 800 service applications. Norris will oversee program and process improvements that focus on increasing BTI customer satisfaction and building customer loyalty. Before joining BTI, Norris held senior management positions at Global Data Test Center and Global Technical Services Solutions for MCIWorldCom.
Thomas Welliver has been hired as director of investor relations and capital markets at BTI. Welliver is responsible for developing an investor relations program and assisting in the creation of the company's capital-market strategies. He will also act as a liaison for the company's investors and Wall Street analysts.
Utility Automation magazine provides information about the latest automation technologies for electric, gas and water utilities. Our mission is to serve as a tool for today's utilities, providing information on technologies that improve operating efficiency and business performance.
Automation technologies covered by Utility Automation include distribution management, outage management, AMR, AM/FM/GIS, communications, billing strategies and customer service. Readers of Utility Automation are utility professionals, energy service providers, managers, engineers, and consultants.
This online version of Utility Automation provides daily news, stock and project updates related to energy markets, searchable editorial archives, buyer's guide database for supplier and product research, energy conference and meeting schedules, and bookstore.
Utility Automation is part of PennWell's Global Energy Group, the largest U.S. publisher of industry books, directories, maps, videos and conferences. Check our related web sites for all your business needs.
Distributech
Power-Gen
Power Engineering
Oil and Gas Journal
MAPSearch
Power-Gen Europe
Offshore
PennEnergy
Power-Gen
Oil and Gas Journal Exchange
Bookmark this site and visit often!
Articles focus on insightful information pertaining to AMR, AM/FM/GIS, billing & customer service strategies, communication issues, distribution management and outage management.
Known as the voice of the electric utility industry since 1922, Electric Light & Power Magazine provides news of power generation, delivery and information technology to management, operations, marketing and engineering personnel.
Electric Light & Power is the business magazine for electric utility management that provides insight into news, finance and regulatory issues, and reviews technology, information systems and energy marketing trends. This source provides a broad view of the electric utility industry, with an in-depth analysis of key business issues.
The online version of Electric Light & Power provides up-to-the-minute energy news, daily international business and industry-related news, current issue articles, and access to years of searchable editorial archives. Check the calendar of events for the Power-Gen Conference and Exhibition and other industry-related conferences. Refer to the Product Guide for vendor, product and service information, online store with books and videos, and a subject search are also at your fingertips.
Electric Light & Power is part of the PennWell Global Energy Group. The group currently hosts nine of the world's largest and most comprehensive power conferences and exhibitions in the world. The group also publishes six of the most respected trade publications in the power industry, covering the generation, transmission and distribution sectors of the power industry. Related web sites you might want to reference are:
Power Engineering
Utility Automation
Power Engineering International
Power-Gen
Distributech
PennEnergy
Oil and Gas Journal Exchange
Oil and Gas Journal Online
Bookmark this site and visit often!