Tempo names president
Oct 1st, 2001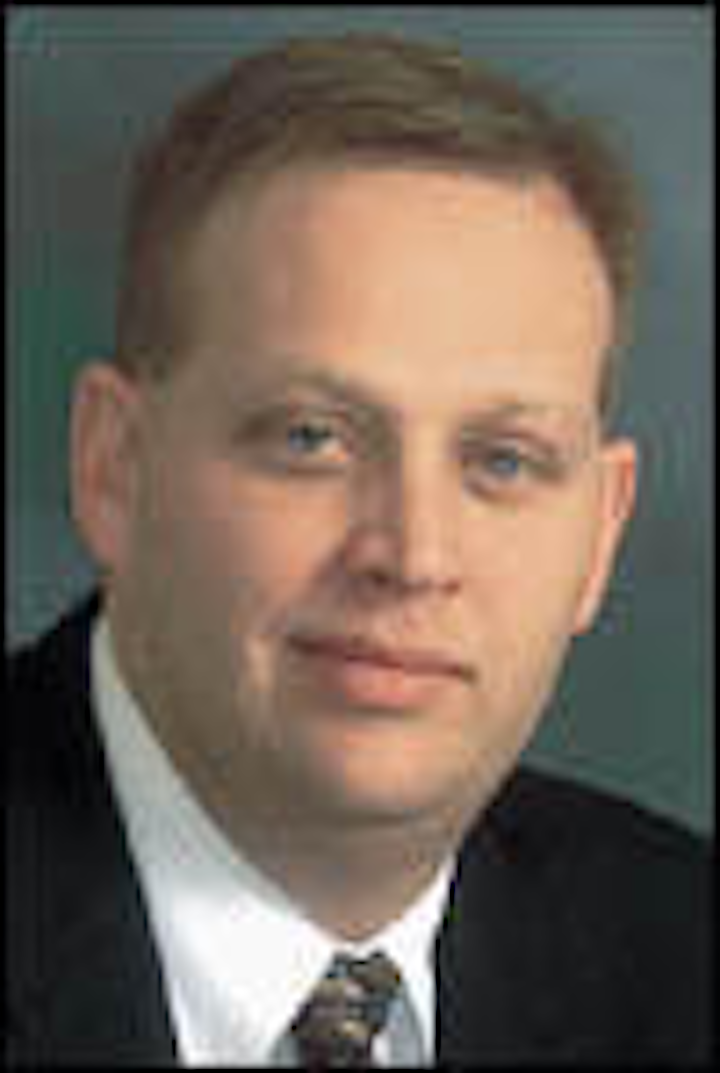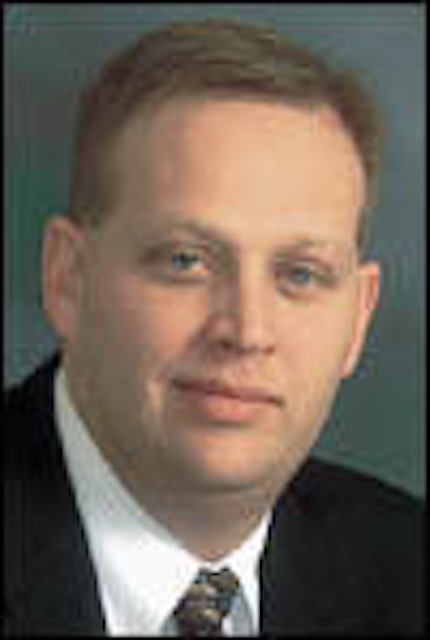 Hall
Scott Hall has been named the first president of Tempo, responsible for overseeing the international company's brands and business units that provide research, design, and manufacturing of installation, testing, and maintenance tools and equipment for voice, data, and video applications. Hall joins the company from General Cable Co., where he held a number of leadership positions, including senior vice president and general manager of communication cables.
Alfalight Inc. has added Russ Johnson to its board of directors. Johnson is currently a partner with KPL Ventures. He worked formerly at JDS Uniphase as senior vice president of global sales and marketing, responsible for the formation of a worldwide sales organization and an integrated marketing program as well as playing an active roll in the company's M&A activities.
Ruth Habbe has been appointed vice president of marketing at Akara Corp.; she brings more than 15 years of marketing and communications experience to the company. Habbe worked most recently at Mainspring, where she launched their services into five vertical markets, created a new product category for strategic consulting, and drove significant sales growth.
Nova Crystals Inc. has named Lois Eckmann, vice president of finance and chief financial officer, and Dr. Ray Milano, vice president and general manager for Vitesse Semiconductor, to its board of directors. Eckmann will be responsible for Nova Crystals' financial and administrative operations and will play a key role in planning and implementing the company's long-term strategic direction. Milano will leverage his 25-year career in optoelectronics and components to guide the company in developing next-generation components that will help customers increase bandwidth and reach, while reducing costs.
Native Networks has appointed Stephen Harbour CEO, focusing exclusively on bringing advanced optical edge solutions to market. Dr. Gilad Goren will assume the position of president, concentrating on the development of next-generation products. Prior to joining the company, Harbour was marketing director for Cisco Photonics.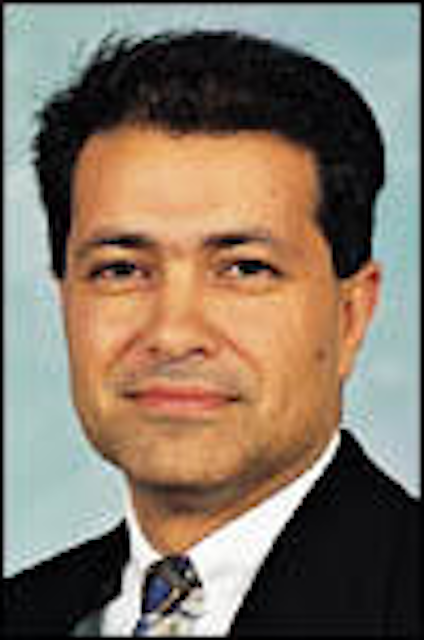 Hedayati
Ralf Haller has been appointed senior manager in charge of marketing and business development at GigaTera's new facility in Dietikon, Switzerland. Haller worked previously at Pluris, responsible for defining technical product strategy and leading product marketing efforts.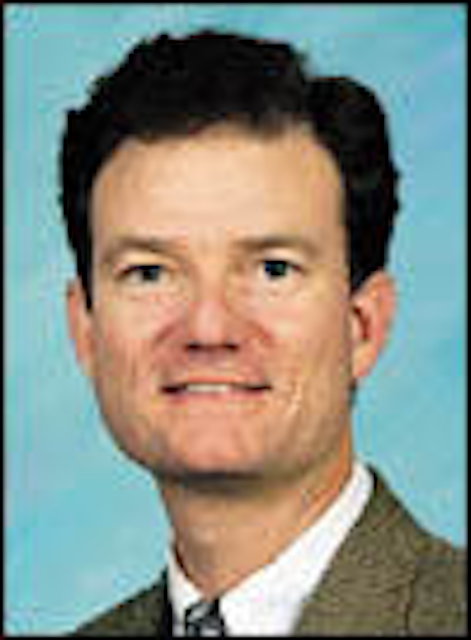 Sabo
AirFiber Inc. has appointed Ali Hedayati senior vice president of engineering, Michael Sabo senior vice president of marketing, and Aine Shivnan vice president of engineering, platform architecture. Hedayati will oversee all the definition and development of current and future AirFiber products. He joins the company from Intel Corp., where he held management positions in the network equipment division. Sabo will oversee the direction of the company's marketing strategy and help determine future product offerings. He comes to the company from Rhythms NetConnections, where he created advanced broadband data services and formed business partnerships to bring those solutions to the marketplace. Shivnan, a co founder of the company, has been promoted to oversee the design execution of OptiMesh and the development of future products. Before joining the company, Shivnan worked with the primary access division of 3Com.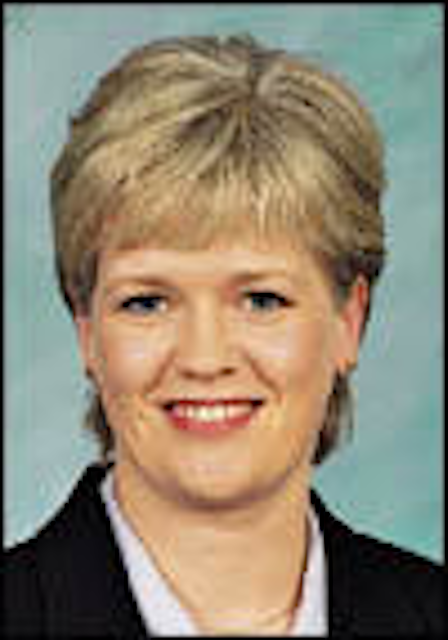 Shivnan
Harvey A. Wagner joins Luxcore Net works Inc. as executive vice president and chief financial officer, responsible for finance, administration, and business operations. Bringing 35 years of experience to the company, Wagner worked formerly at PaySys International Inc., where he served as executive vice president, finance; chief financial officer; and secretary.
Akara Corp. named James Dolce, president and CEO of Unisphere Networks, to its board of directors. Dolce's experience in building technology businesses will assist Akara in creating new opportunities for enterprise customers by enabling service providers and carriers to deliver cost-effective optical services to the enterprise market. Dolce has created several startups in the networking solutions sector. He founded Redstone Communications and cofounded Promptus Communications.
Agility Communications Inc. has announced the appointment of James Regan to managing director of the company's European headquarters, responsible for spearheading market awareness and growth of the company throughout Europe and Israel. Bringing more than 14 years of experience in engineering, research, product-line and program management, and sales within the component marketplace, Regan worked formerly at Nortel Net works, responsible for developing component sales across North America, establishing new accounts, and broadening product penetration within existing accounts.
World Wide Packets has appointed David Curry president and chief operating officer and Don Douglas vice president of software engineering. Bernard Daines, founder and CEO, adds the title of chief technology officer, concentrating on the external interfaces of the company, including investor relations, public relations, and external affairs. Curry will assume day-to-day leadership of the internal activities of the company and is currently a board member and investor in the company. Douglas has been with the company since March 2000 and has experience in the design and development of microprocessor-based computer systems.
Isaac Ohel has been appointed vice president of operations at Novera Optics. He worked previously at WaveSplitter Technologies as vice president of operations, responsible for the manufacturing, materials, and facilities functions.
David Patterson joins Entrada Networks as chief financial officer, responsible for directing the company's financial strategy and relationships. He was most recently chief financial officer at Complass Inc. Michael Harris has been promoted to senior vice president of marketing and business development, and Tom Petrocelli has been named vice president of the company's adapter cards business unit.
Multiplex Inc. has named Chris Peterson vice president of sales and marketing. He will team with the company's operating management to ensure sales goals are met and help promote product and name awareness. Prior to joining the company, Peterson spent 15 years with Mitsubishi Electronics America Inc., serving most recently as vice president/deputy GM of the imaging communications and integration division.
CENiX Inc. has announced the addition of Dr. Robert T. Ku as vice president of technology planning and acquisitions. Prior to joining the company, Ku served as vice president of technology at Oplink Communications.
Gregory P. Dougherty has been named executive vice president and chief operating officer of JDS Uniphase, assuming responsibility for all day-to-day operations of the company. He has been serving as COO of the company's amplification and transmission business group and had served as COO of SDL Inc. during that company's merger with JDS Uniphase last February.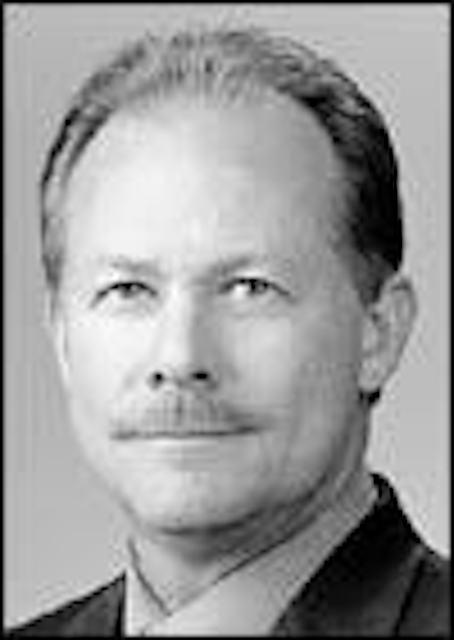 Fennel
After they combined their laser group and photonics group under one management structure, Melles Griot appointed Blake Fennel CEO of the new unit. Fennel was formerly chief operating officer of the photonics group.
The Alliance for Telecommunications Industry Solutions (ATIS) announced the appointment of Timothy Jeffries as director of the Administrative Council for Terminal Attachments/Part 68 and Technology Development. Jeffries joins ATIS from Cellular Telecommunications and Internet Association, where he served as director of certification programs.
Robert J. Quillinan joins Coherent Inc.'s board of directors. As executive vice president and chief financial officer of the company, he is responsible for the overall financial operations of the company as well as other functional responsibilities, including legal, treasury, and tax; investor and public relations; corporate communications; and stock administration. Before joining the company, Quillinan was director of financial services at Synertek Inc.
David M. Licurse has been named chief financial officer of Global Opticom Inc., where he will lead a team focused on venture financing, strategic financial planning, and overall financial administration. Licurse brings to the company many years of experience in in-depth financial and operational management. Previous positions include cofounder, CFO, and vice president of operations for @POS.com, CFO and VP of operations for Inforite Corp., and manager of finance and operations for Xerox Corp.
Bandwidth9 announced the appointment of Dr. Tingye Li to its technical advisory board. Dr. Li, former division manager in the communication infrastructure re search laboratory of AT&T Laboratories, is widely considered the "founder of WDM" for his pioneering research on wavelength division multiplexed transmission systems.
Since joining AT&T Bell Laboratories in 1957, Dr. Li has worked in the areas of antennas, microwave propagations, lasers, and optical communications. He has contributed to more than 100 journal papers, patents, books, and book chapters, and now acts as an independent consultant.