CENiX names research director
Aug 1st, 2001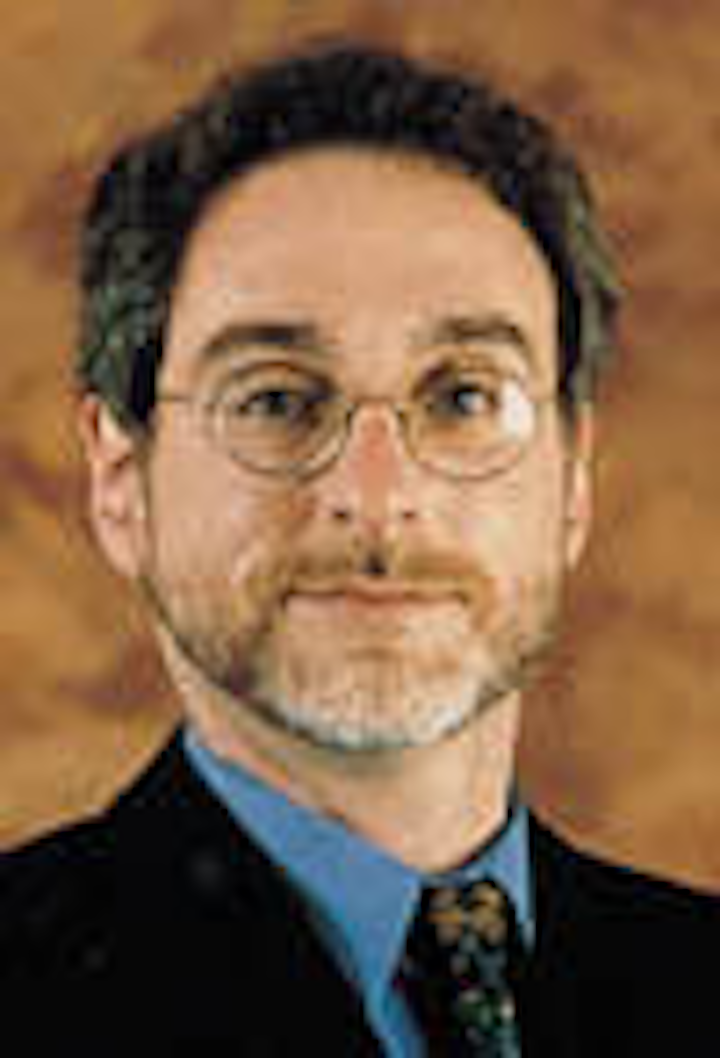 Dr. Peter Andrekson has been named director of research and systems technologies at CENiX Inc. Prior to joining the company, Andrekson was professor at the photonics laboratory, department of microelectronics, Chalmers University of Technology, Sweden, where he managed a research group working on fiber-optic communications.
Bar-Giora Goldberg has joined Peregrine Semi conductor as director of advanced architectures, responsible for defining new products, designing wireless and photonic circuits, and determining how to solve customers' needs through the application of the company's products and technology. Most recently, Goldberg served as a consultant and trainer in RF and video communications for U.S.- and European-based companies such as Besser Associates and CEI-Europe.
Next Level Communications Inc. has named CEO and president J. Michael Norris chairman of the board.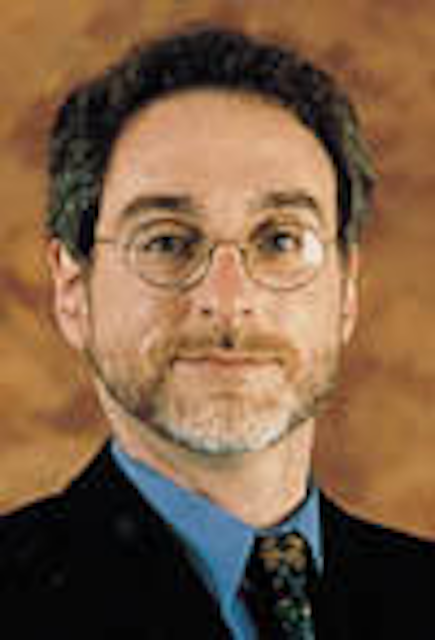 Silverman
Andy Silverman joins RIFOCS Corp. as IT manager, responsible for managing all aspects of the company's network infrastructure, from day-to-day operations to long-term strategic planning. He will oversee a staff that includes network administrators, technicians, and an application specialist. Silver man brings 10 years of experience to the company, having previously served in various management capacities in the IT field.
RAD Data Communications Inc. has appointed Peter Kucharik vice president of operations, responsible for managing the product delivery and customer service departments at the company. He will also be responsible for the company's "Total Quality Initiative," with the goal of improving the quality of all the company's internal functions. Prior to joining the company, Kucharik served as vice president of operations at Rumarson Technologies, where he managed and directed a computer integration, refurbishment, test, and repair operation.
Manufacturing Technology Inc. has appointed William H. Gibbs CEO. Prior to joining the company, Gibbs was an independent management consultant and investor. He brings to the company more than 20 years of leadership experience at the senior executive level as well as an extensive background in electromechanical-related industries.
Corning Cable Systems has named Dick Boucher plant manager at the company's facility in Reynosa, Mexico, and Peter Leon plant manager at the company's hardware and equipment facility in Guadalajara, Mexico. Boucher was formerly the manager of the new products engineering group at the company's plant in Keller, TX, and Leon was formerly the production manager at the company's Dominican Republic plant.
Robert J. Ott has been appointed chief financial officer of Multiplex Inc., where he will team with the company's operating management to develop and deliver its strategic and business goals. Prior to joining the company, he served as vice president, merger integration and business development for Motorola's broadband communications sector, responsible for leading the integration of General Instrument Corp. with Motorola to ensure the merger's goals were achieved.
Net2000 has appointed Joseph A. Orvos to the position of vice president and general manager for the company's New York City sales operations. Previously a regional director for Teligent Inc.'s New England market, Orvos brings 12 years of telecommunications management experience to the company's team in the Northeast.
Kevin Conlon has been promoted to chief operating officer of Palomar Technologies. He joined the company in 1997 as vice president, sales and marketing. Prior to joining the company, he spent 18 years in Silicon Valley, where he held several management and executive positions within the semiconductor capital equipment industry, including 10 years in product marketing and operations management positions at Applied Materials, Santa Clara, CA.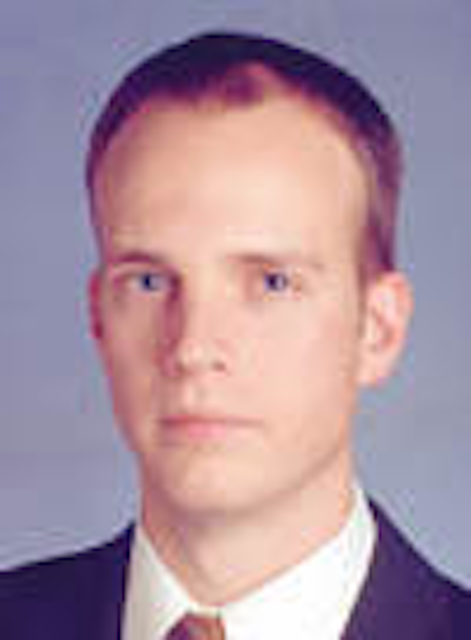 Bolmanski
Penn-Union Corp. has announced the appointment of Robert D. Bolmanski to regional sales manager. He has been with the company since 1990 as in side sales correspondent, product engineer, and most recently, sales engineer. Prior to joining the company, Bolmanski was employed by an electrical distributor as an inside industrial salesperson.
Craig S. Baily has joined Quarry Technologies Inc. as vice president of sales and Marek Kotelba has joined as vice president of software engineering. Baily worked most recently as vice president of sales at Marconi Communications, where he managed its broadband switching and routing sales staff, focusing on both established and emerging service providers worldwide. Kotelba comes to the company from MetroVidia Communications, which he founded, and where, as chief technical officer, he led the development of carrier-class equipment for multiservice broadband delivery.
Newport Corp. has announced the promotion of William R. Abbott to the position of vice president of finance and treasurer, and Delia S. Van Kampen as corporate controller. Abbott, who most recently served as vice president and corporate controller for the company, has more than 23 years of experience in senior finance management positions. Van Kampen served most recently as the company's senior manager of financial planning and analysis.
Ian Thomsen has joined Optical Solutions as director of marketing, responsible for strategic marketing, marketing communications, and media and analyst relations. He'll also assist with business development efforts and help evangelize the benefits of fiber-to-the-home for both service providers and end users.
Gould Fiber Optics names Dr. Saeed Pilevar director of advanced components, responsible for leading a team that will research and develop various inline fiber-optic components, fiber Bragg gratings, and related technologies for WDM applications. He joined the company in September 1999.
Adolfo Castilla has been named vice president of Spain and Latin America for Flag Telecom, responsible for sales in all of Latin America. He previously served as country manager for Spain. Prior to joining the company, he worked at Sprint as international general manager for Spain.
Pat Lawlor has joined SaRonix as chief financial officer, responsible for guiding the company's finances toward fulfilling its mission of expanding as a broad-based supplier to electronics companies worldwide. He joins the company after serving as senior financial manager at Aerojet Fine Chemicals.
Global Opticom has named Raymond Niedzwiecki chief operating officer, responsible for the day-to-day operations of the company. He brings more than 20 years of upper-management experience to the company. Former positions include co-founder and vice president of operations at Maxtor and president and chief operating officer of Neonix.
RSoft has appointed Dr. James L. Doty vice president of marketing and sales and Andrea V. Papa director of marketing. Doty will be responsible for leading the company's business expansion initiatives, bringing more than 30 years of experience in the laser and optics industries to the company. Papa will be responsible for creating and implementing the company's integrated marketing plan. She brings more than 20 years of branding experience in the telecommunications industry to the company.
Dr. Elmo Perera has been appointed chief operating officer of Polatis, responsible for playing a key role in the development and rollout of the company's all-optical switches. He brings more than 12 years of international experience to the company, serving previously as head of micro-engineering at GEC Marconi, responsible for the profitable commercialization of new products.
If you would like to submit information on personnel moves, adds, or changes, contact Leah Gladu at fax: (603) 891-0587 or e-mail: leahg@pennwell.com.