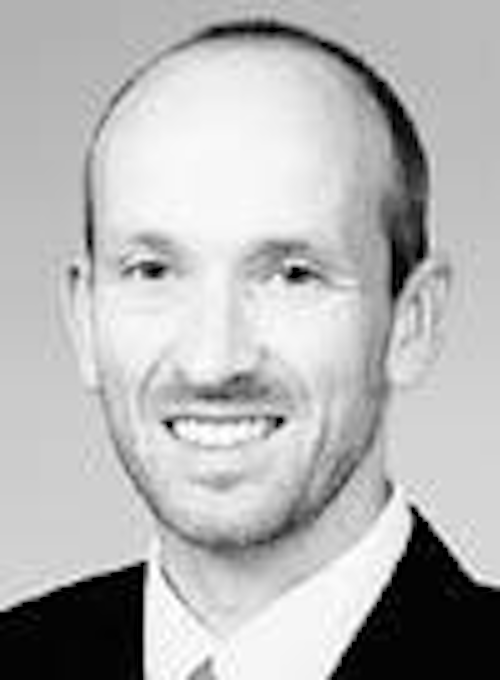 Brooke Coburn has joined Net2000 Communi cations Inc.'s board of directors. Coburn is a principal with the Carlyle Group, responsible for investing in management-led buyouts, strategic minority investments, and venture capital. He has held various positions within the Carlyle Group since 1996 and is actively involved with several of the company's investments. Before joining Carlyle, Coburn worked with Salomon Brothers Inc.
K2 Optronics has named Catherine P. Lego to its board of directors. Prior to forming the Photonics Fund in 1999, Lego provided consulting services to early-stage electronics companies via Lego Ventures. During this time, she also was a consultant and member of the board of directors of Uniphase until it merged with JDS Fitel in July 1999. Prior to that, she had been a general partner at Oak Investment Partners and a CPA with Coopers and Lybrand.
Susan R. Lichtenstein has been appointed senior vice president, general counsel, and secretary of Tellabs, responsible for overseeing the company's global legal department, which includes more than 20 members in six locations in the United States, Finland, Ireland, Denmark, and Singapore. She will also be responsible for strategic alliances, patents, intellectual property, stock option plans, corporate compliance, and ethics issues. She worked previously as vice president, general counsel and secretary at Ameritech Corp.
360networks has appointed Matt Milstead president of the company's Latin American division, responsible for the company's sales, marketing, network development, and operations in Latin America. Previously, he was general manager of eastern operations, focused primarily on the business and network development of the company-the company's undersea and terrestrial network connecting the United States, Brazil, Argentina, Venezuela, and Bermuda.
TeraConnect Inc. has named Jack Hillson vice president of operations, responsible for ensuring prompt production manufacturing and delivery. Hillson brings to the company more than 25 years of engineering and manufacturing experience, working most recently as vice president of operations for Corning-Lasertron. While there, he was responsible for its solid-state laser manufacturing for fiber-optic communications.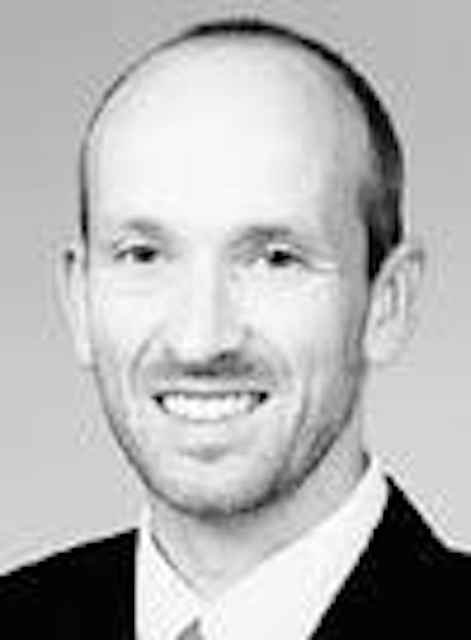 Nadorff
Georg Nadorff has joined Melles Griot as senior optical engineer, and Val Moshovskiy has joined as product manager, machine vision. Nadorff will be responsible for providing key resources in the areas of optical design, system analysis, and metrology. Most recently, Nadorff worked for Co r ning Rochester Photonics Corp. Moshov skiy will be responsible for expanding the company's product line and increasing the company's market reach in addressing metrology and inspection applications.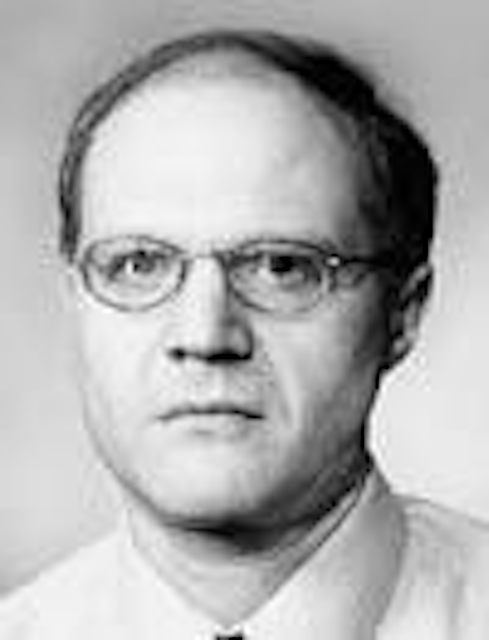 Moshovskiy
Gould Fiber Optics has named Robert P. Vollono chief financial officer. Vollono, with more than 20 years of progressive experience in all financial disciplines, worked previously for Credit Management Solutions Inc. as senior vice president, chief financial officer, and member of the board of directors. While there, he led all financial activities associated with the successful IPO of the company.
CommSpace Corp. has announced the appointment of David Kornely to vice president of engineering and the promotion of Randall West to senior vice president and chief technology officer. Kornely will be responsible for managing day-to-day engineering and research and development activities for the company's 50-person engineering team. Most recently, he served as director of systems engineering at Motorola's base transceiver system center of excellence. West will be responsible for the company's strategic technology direction and research and development efforts.
A founding member of BrightLink Networks, Paul Schaller has been appointed acting CEO; Jake Vigil, former vice president of hardware engineering and operations, has been promoted to chief operating officer; and board member Dick Liebhaber has been named chairman of the company's board. Schaller has extensive experience in technology-based startups at senior management levels and as a board member for numerous companies. Prior to joining BrightLink, Vigil was CEO of Lithics Inc. Liebhaber has more than 30 years of experience in the telecommunications industry and is the former chief strategy and technical officer for MCI.
Fortel Inc. has announced that corporate controller Romeo R. Dizon now assumes the additional role of acting chief financial officer. Dizon has been with the company since 1987, when he started as general accounting manager, and has achieved progressively greater responsibilities since then. He has a total of 18 years of experience in financial and accounting management.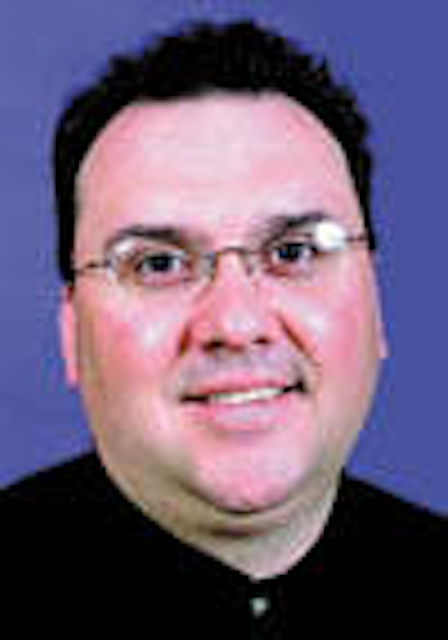 Bucci
Radiant Photonics has named Domenic Bucci senior director of worldwide sales. Bucci brings to the company more than 14 years of telecom and industrial experience in OEM ac count management, product marketing, and sales management. Before joining the company, Bucci was regional sales manager for Wave Splitter Technologies, responsible for developing and executing standard and custom optical subsystems and components into sales initiatives for strategic telecom customers.
Dr. J. Douglas Sinclair has joined Nova Crystals Inc. as vice president of engineering, responsible for device fabrication technology, process metrology, burn-in, and reliability and testing procedures for the company's surface-emitting-laser technology. Sinclair has more than 28 years of experience with Bell Laboratories in various aspects of semiconductor device fabrication, packaging, and reliability testing. For the past 15 years, he served as director of the materials reliability and component processing research department at Lucent Technologies.
Daniel Hayes has been named vice president of marketing for Princeton Lightwave Inc., responsible for leading the company's marketing team in building corporate relations and developing business opportunities through strategic marketing and branding. Prior to joining the company, Hayes was executive vice president of Johanson Manufacturing Corp., where he led the fiber-optic group through two major product-line introductions.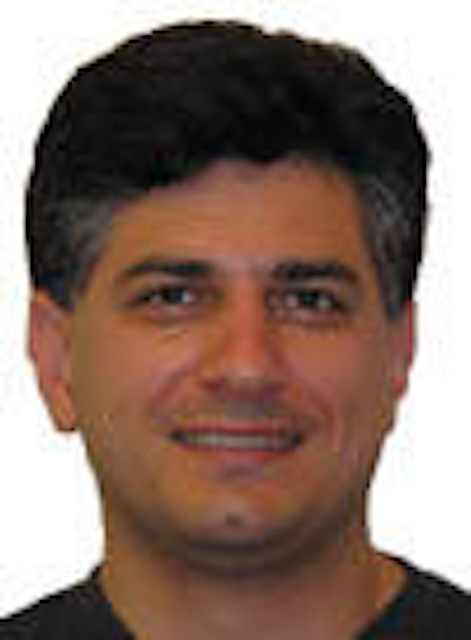 Hakimi
Sharam Hakimi joins Entrada Networks Inc. as vice president of hardware systems development, and Nagaraj Ganti joins as vice president of product management. They will be responsible for spearheading the continuing design and expansion of the company's multiservice access protocol-neutral switching products that extend and connect isolated storage-area-network islands over MAN and WAN networks. Hakimi worked previously at Lucent Technologies as director of advanced switching/communications processors. Ganti worked previously at Qualcomm Inc., where he managed the advanced technology and development group.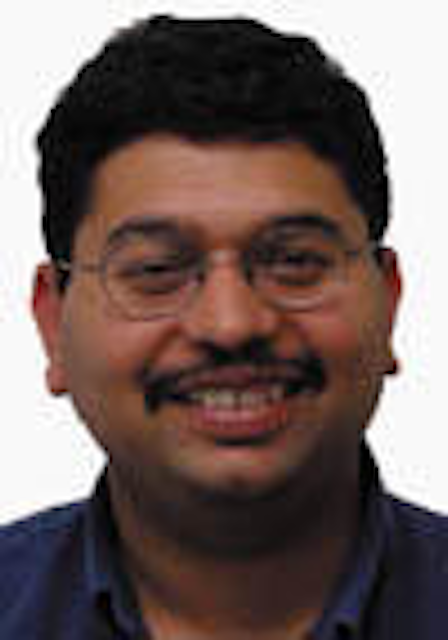 Ganti
GiantLoop Network Inc. has added David Goodtree to its board of advisors. Good tree currently serves as an advisor to a number of Boston-area technology companies, including Arbor Networks and GiantLoop Network. He worked previously at Akami Technologies as vice president of strategy, where he expanded the company's business relationships into new markets and initiated the company's portfolio of strategic investments.
Ciena Corp. has launched a second office in Rio de Janeiro, Brazil, appointing Marcelo Schoueri de Abreu director general for the company's Brazilian operations. Abreu will be responsible for directing daily operations in Brazil, including at the new office as well as at the company's existing operations based in Sao Paulo. He will also be charged with expanding the company's strategic business relationships with leading service providers in the region. Before joining Ciena, Abreu was most recently country and general manager of Tellabs in Brazil, overseeing the build-out of more than 17 different networks in the region.
Azanda Network Devices has appointed Steve Dines president and CEO. Dines brings to the company more than 20 years of experience in the semiconductor industry. Prior to joining the company, he was president and CEO of Excess Bandwidth Corp.
World Wide Packets has announced that Robert J. Herbold has joined its board of directors. He was formerly executive vice president and chief operating officer of Microsoft Corp., responsible for finance, manufacturing and distribution, information systems, human resources, corporate marketing, market research, and public relations.
VPISystems has announced the appointment of Paul Commons as chief financial officer. Commons brings to the company 20 years of experience in venture-funded startups and turnaround companies. He previously worked as vice president of finance at Connect, where he helped to take the company public in 1996.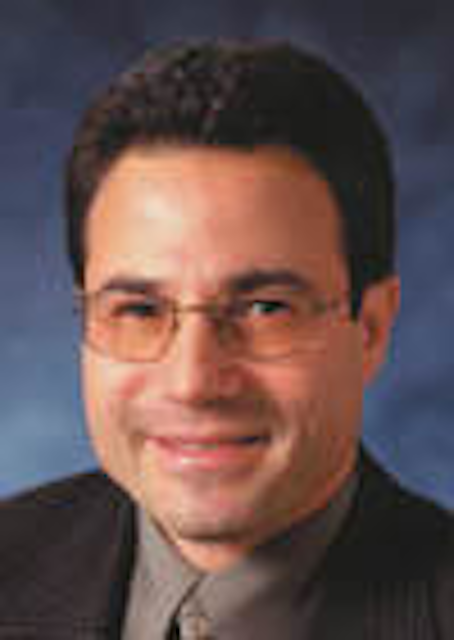 Tobak
Steve Tobak has joined InLight Communications Inc. as president and CEO, responsible for leading the company's charge into the optical-switch market. Most recently, Tobak was senior vice president, marketing and sales, at Tessera Technologies.
Micro Networks Corp. has announced the appointment of Ron Cavalieri to director of product marketing for the SAW products business unit, responsible for generating a strategic plan for the business unit as well as for leading the tactical programs required for successful implementation. He worked most recently at Alpha Industries, involved with wireless infrastructure and broadband markets.
---
If you would like to submit information on personnel moves, adds, or changes, contact Leah Gladu at fax: 603-891-0587 or e-mail: leahg@pennwell.com.