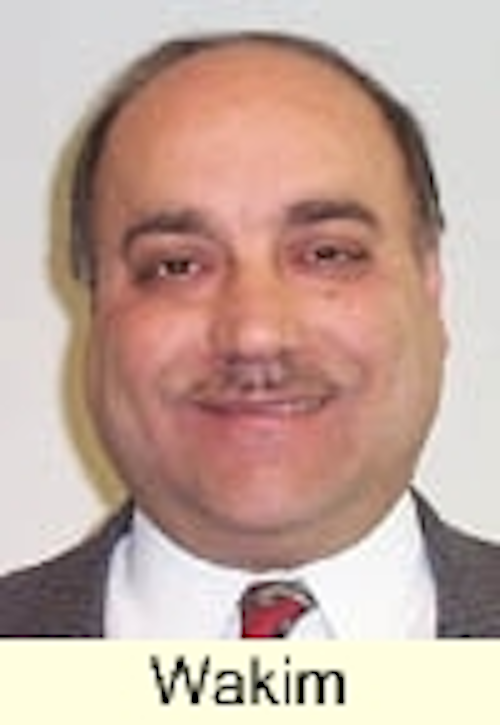 John Vice has been appointed CEO of Geyser Networks Inc. He comes to the company from Nortel Networks, where he was vice president and general manager, wireless solutions, responsible for all aspects of the multibillion-dollar mobile wireless infrastructure business.
Siros Technology Inc. has appointed Dr. Robert L. Thornton to chief technology officer and vice president of technology, responsible for providing strategic technical leadership for the company's new initiative in high-bandwidth optical communications. He worked previously as director of laser development at Siros.
Dave Drennan has been named senior vice president and chief financial officer of Blue Sky Research, responsible for overseeing all aspects of corporate financial management and planning. He comes to the company from Tapestry.Net, where he served as president.
Loren Stokes joins Cierra Photonics as vice president of research and development. Stokes worked previously as a research and development scientist in the lightwave division of Hewlett-Packard and its spinoff company, Agilent Technologies. While in that position, he was responsible for the technical direction of the spectral-measurement products used in the fiber-optic communications industry.
Mark Downing has joined Micrel Semiconductor as chief marketing executive, responsible for being the company's primary contact for information about the company's products. Prior to joining the company, he worked at Pericom Semiconductor Corp. as marketing vice president.
Craig McLennan has been named vice president, community strategy, at Cannect Communications, with overall responsibility for managing the company's expansion into several Canadian communities. With more than 10 years of telecommunications/technology experience, McLennan served most recently as sales vice president, carrier services, at AT&T Canada, responsible for providing wholesale telecom services to a core group of strategic Canadian, U.S., and international carriers.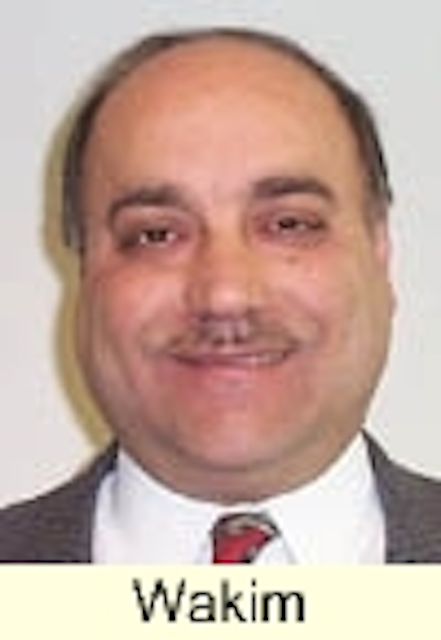 Wakim
Lightchip has appointed Kameel Wakim vice president of product management, responsible for supporting the company's strategic positioning in the optical-networking subsystems market and expanding the company's innovative product and technology port folio. He comes to the company from Alcatel, where he served as senior director of marketing and product management.
MetroPhotonics Inc. has appointed Bryant Hichwa executive vice president. In addition, he will be heading up the company's new U.S. subsidiary. Hichwa joins the company from JDS Uniphase, where he was a key member of the executive team and held such positions as director of corporate research, director of optoelectronic product development, and vice president of research and development.
GiantLoop Networks Inc. announced that co-founder and managing director Randy Seidl will assume a new role as champion of the company's comprehensive customer care initiatives, which ensure that the company's managed optical-networking services customers receive enterprise-class support throughout all interactions with the company. Seidl will lead all customer care initiatives, establish and refine customer interaction processes, create internal and third-party performance standards, and serve as executive customer contact for the company's Global 250 customers.
Sooley
American Fibertek Inc. has appointed Ray Sooley as director of sales. Prior to joining the company, Sooley worked at Ademco Video Products Group, responsible for the applications engineering, technical support, and marketing communications departments.
Kirk Flatow joins Ultraband Fiber Optics Inc. as president and CEO. Flatow joins the company after holding several executive positions at Harmonic Inc., most recently as the divisional president responsible for fiber-optic-networking products.
Dave House has been named chairman, president, and CEO of Allegro Networks. House brings to the company more than 35 years of experience working in high-technology and telecommunications companies. He was CEO of Bay Networks, president of Nortel Networks, and one of the key architects of microprocessor development and marketing at Intel.
Applied Innovation Inc. has appointed Karl Fox as vice president of engineering, responsible for product engineering, network-management software, and research and development. Prior to joining the company, Fox was most recently director of network security for Extant Inc., the telecommunications division of Dynegy Inc.
Zaffire named Keith Kreager vice president of worldwide technical and quality operations. Before joining the company, Kreager worked at Antec Corp. as vice president of technical operations for the broadband hardware vendor's network-technology division and the digital systems division, working with various optical, telephony, data, and radio-frequency products.
Stuart Patterson joins the management team of Intense Photonics as chief financial officer. He comes to the company from Aggreko plc, where he served as European managing director. Patterson's experience includes the financial management of technology businesses and startups, including three years as finance director at Aggreko.
Larry Thalacker has been named director of hardware engineering and Emmanuel Vella chief marketing officer at Wave7 Optics Inc. Formerly director of hardware design and technology for ECI Telecom, Thalacker was responsible for all aspects of hardware development. Prior to joining the company, Vella served as vice president and general manager of the Broadband and Optical Transmission Business Unit at Antec.
Barry Zwarenstein has been named vice president and chief financial officer of Mellanox Technologies Ltd., responsible for managing the company's financial operations and playing a critical role in guiding the company's future growth. He comes to the company from Acuson Corp., where he was vice president and CFO.
Accelerated Technology has appointed Lance Brooks to the position of chief technology officer, responsible for setting the company's overall technical vision and direction by working closely with executive management as well as the engineering, marketing, and sales departments. He will also orchestrate a high-level approach to meet the business and technical needs of the company with his extensive firsthand experience in the embedded industry. He was previously founder and president of High Country Embedded Designs.
Director of business development for Dynarc, Frederic Thepot has been named vice chairman of worldwide affairs for the newly created Resilient Packet Ring (RPR) Alliance. The company, one of five founding members, will be instrumental in accelerating the anticipated acceptance of the RPR technology as an industry standard.