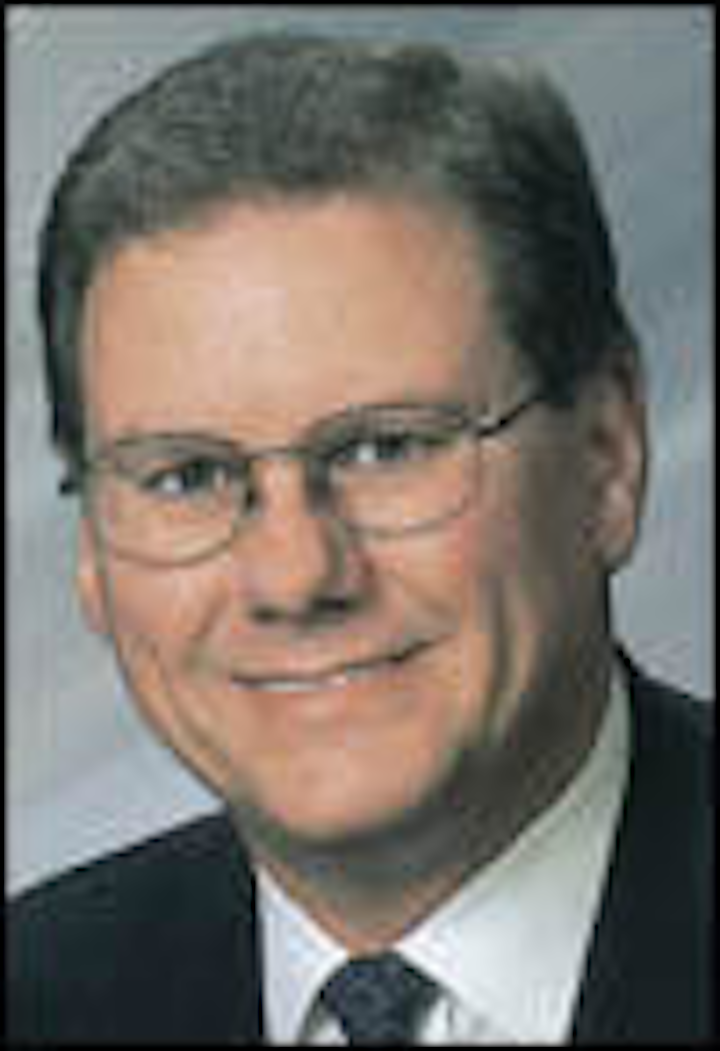 Mike Read joins Ocean Design as CEO. He comes to the company from Tyco International, where he served as national sales director for the telecommunications division. He also held numerous executive positions with Raychen Corp. in marketing, product management, and business management. In addition, he served as the director of research and development of the telecommunications and power division.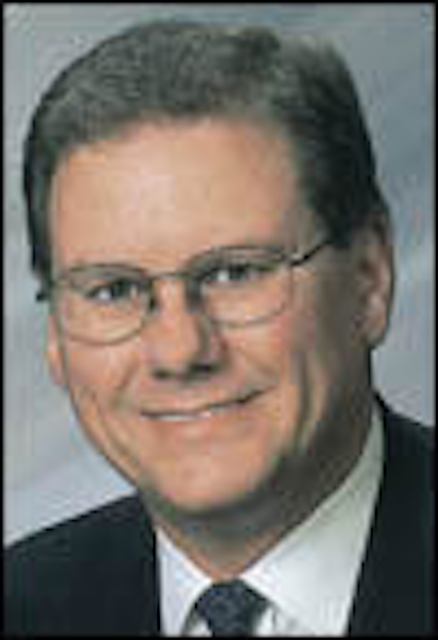 Steve Doran
AirFiber Inc. announces the addition of Steve Doran as vice president, customer support, responsible for overseeing all customer support aspects of the company's equipment throughout the world, including the technical assistance center, customer training, field engineering, and project management for deployment of the company's wireless optical products. Doran joins the company from ADC Telecommunications, where he served as vice president of technical support in the broadband access and transport group following ADC's acquisition of PairGain Technologies Inc. In this capacity, he oversaw the development of core competencies for technical training and support for all products.
General Cable Co. has appointed Gregory B. Kenney CEO and president and John E. Welsh non-executive chairman of the board. Kenney, former chief operating officer, has been with the company since 1982, where he has had a series of operating, sales and marketing, and business development responsibilities during his tenure. Welsh has been a director of the company since 1997. He has extensive experience in investment banking, private equity, and the communications industry. In his new role as non-executive chairman, he will be responsible for providing strategic guidance as well as advice in both the corporate and management development processes.
Novalux Inc. announced the appointment of Jane Li to vice president of marketing and sales, responsible for managing the marketing, sales, and promotion efforts for the company's key products. Li will lead the development of the company's commercial and product marketing strategies to bring the company's technology to market. Before joining the company, Li was marketing and sales director for metro applications with Corning Optical Fiber, where she led the commercial team in promoting Corning's metropolitan fiber products around the world.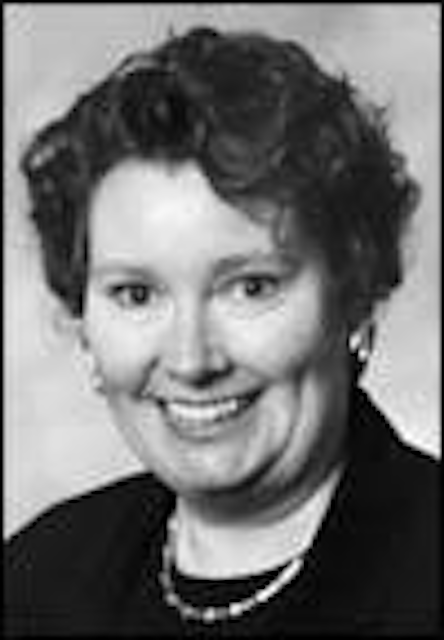 Barbara Coulter
Xebeo Communications Inc. announced Barbara Coulter has joined the company as vice president of operations, responsible for focusing on managing and maximizing business development and financial performance. Prior to joining the company, Coulter served as chief operating officer at Creditek Corp., where she reversed a revenue and profit slide. She brings to the company 29 years of senior management experience designing and executing financial, technical, and business plans.
Holocom Networks appoints a new board of directors. The complete board now includes CEO Renney Senn; president and chief operating officer G. Bradford Saunders; David Eastman, director of Hunter Capital Group LLC; Allard Roen, private investor; Perry Herst, chairman emeritus of Tishman International; Frederic Richman, attorney at law with Richman, Mann, Chivezer, Phillips, and Duboff; and Barry Schlesinger, director of Kennedy-Wilson International and chairman of the KWI Fund Management Group. Takeshi Tanimoto, vice president of Mistubishi Capital Financial Services, represents Mitsubishi as an advisor to the board.
Bill Lannan joins Touch America as vice president of operations, responsible for ensuring the company's support systems continue to meet and surpass customers' expectations for quality service in a timely manner. Lannan worked previously at Price Waterhouse Coopers, where he consulted in planning, integration, and implementation of next-generation network operations support systems and provided business advisory services.
Matt Bruening joins Applied Innovation Inc. as vice president of sales. Bringing sales and sales management experience in the telecommunications industry, Bruening worked previously at Fiberlink Communications as regional vice president. Prior to that, he spent 13 years with UUNET, a WorldCom company, and its predecessor, CompuServe Network Services. During his tenure with UUNET/CompuServe, he served in several sales and management roles before being promoted to regional vice president in 1999.
Mark Gross has been named vice president of sales, the Americas, of Sun Conversion Technologies, responsible for all active product sales in the United States, Canada, Mexico, and Central/South America. Gross brings more than 20 years of networking and software sales/management experience to the company. Most recently, he was area sales manager for major accounts at RiT Technologies. Prior to RiT, he was director of sales, east coast, for Netaccess Inc., responsible for the OEM sales to AT&T, Motorola, and IBM.
PacketLight Networks has appointed William E. (Rick) Talbot director of product marketing, responsible for leading the North American team in marketing the company's new all-packet optical multiservice transport system. Talbot brings more than 20 years of network carrier and vendor experience to the company, working most recently as director of network planning at Broadwing Communications.
Lane15 Software announced the appointment of Mike Fitzpatrick to chief financial officer, responsible for the finance and administrative functions of the company, including budgeting, accounting, auditing, and purchasing. Fitzpatrick brings more than 20 years of financial experience to the company, serving as chief financial officer for several companies, including ibooks.com and Collective Technologies.
---
If you would like to submit information on personnel moves, adds, or changes, contact Leah Gladu at fax: (603) 891-0587 or e-mail: leahg@pennwell.com.